Elementary students were forced into a pride parade and told not to discuss what happened.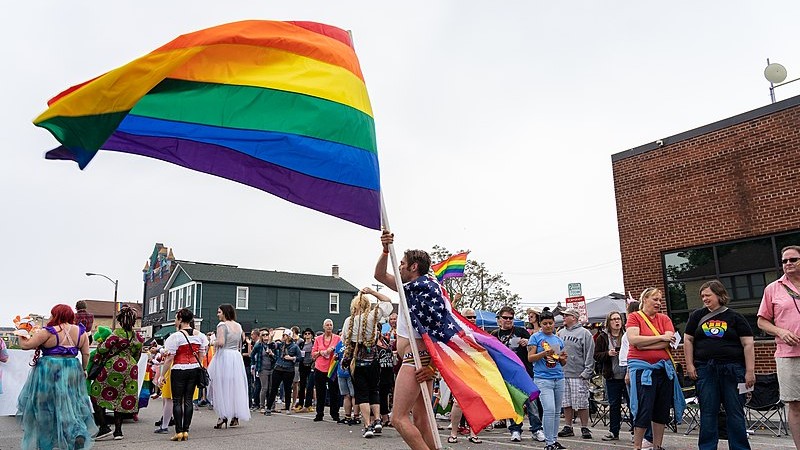 Welcome to Pride Week in the Austin [Texas] Independent School District (AISD). This is the week that elementary school students, some as young as 4-years-old, will be taught inclusion, identity, and respect. In regard to that last teaching, students in pre-K through second grade are told to "Respect privacy: What we say in this room, stays in this room."
AISD began their Pride Week by "forcing" elementary school students to participate in a Pride Parade. As you can see in the Libs of Tik Tok Twitter video, children marched around the halls decked out in rainbow clothing, carrying handmade rainbow flags and signs. While some kids appear to be enjoying the moment, some looked like they wanted to be anywhere else but there.
The "zip it" rule comes from lesson plans concerning community circle activities that elementary school students will attend as part of Pride Week. For instance, Community Circles for pre-K through 2nd grade will include "families", "respecting differences", and "No place for hate." Teachers' lesson plans then talk about reviewing the circle process, which are the rules to running a community circle. It then speaks to how a teacher should address the circle and this includes "Respect privacy: What we say in this room, stays in this room." You can see the lesson plan below.
Another Pride Week lesson plan that was brought to light by Libs of Tik Tok was directed at teachers of 3-5 graders. This also concerned Community Circles and what they should say as they conclude their Friday's final circle. They are told to say: "I want to thank everyone for participating in the Circle and for sharing your thoughts and listening to each other with respect." But it is this final part that has many parents up in arms. "Please remember that we agreed to keep what happened in this Circle confidential."
What Libs of Tik Tok, and many other parents, want to know is, "What would a teacher be discussing during pride week that she's worried the kids will tell their parents?" Of course, this started a firestorm where both sides of this issue offered their strong opinions. Libs of Tik Tok started by addressing the elementary school student's principal, the assistant principal (who seems to be the center of this attention), and the AISD Superintendent by pointing out parent's rights under Texas law's Education Code.
"(a) A parent is entitled to full information regarding the school activities of a parent's child except as provided by section 38.004. (b) An attempt by any school district employee to encourage or coerce a child to withhold information from the child's parent is grounds for discipline under section 21.104, 21.156, 21.211, as applicable." Apparently, AISD is not aware of this statute.
Another part of AISD's Pride Week Lesson Plan is a lesson called "Gender Stereotypes." This lesson is directed at elementary students in first through third grade (which is kids as young as 6-years-old). The plan tells teachers, "This is a moment when you [the teacher] can include the statement, 'Some people aren't boys or girls, they're just people.'" The lesson plan, as seen on the Gay, Lesbian & Straight Education Network, then goes on to say, "Including stereotypes for all 'children' as well as 'boys' and 'girls' will leave space for nonbinary people, and be sure that you're not reinforcing the gender binary."
Have public schools simply gone too far? The backlash AISD has received has been brutal and relentless, although this is not the first time the school district has celebrated Pride Week. But not only were words like "indoctrination" being thrown around by parents, but many were also quick to point out that while the AISD is promoting Pride Week, its elementary students are failing in all areas of education.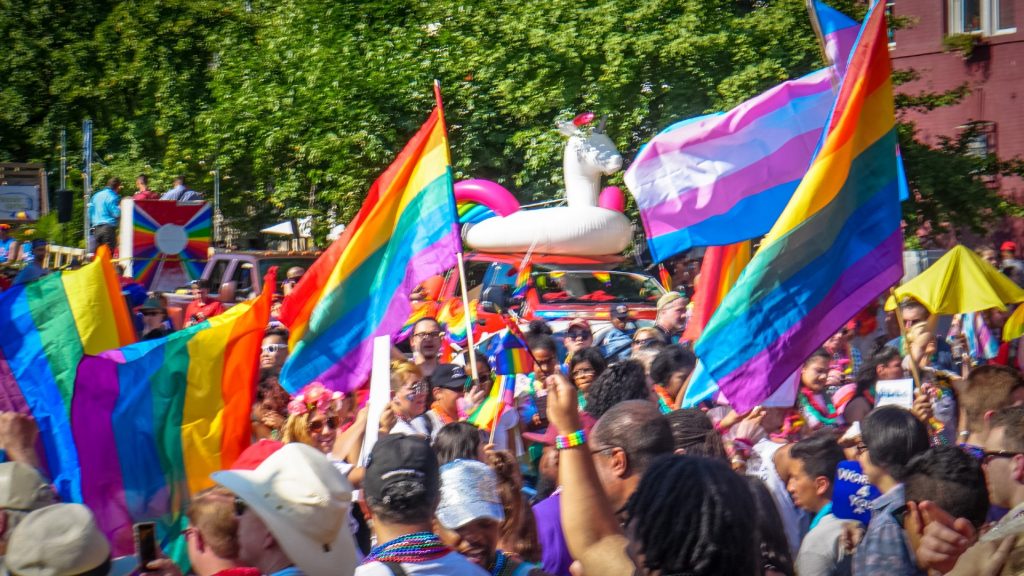 In its last state learning comprehension tests, the AISD students have shown a dramatic increase in failing to achieve passing grades. In fact, it is so bad within AISD that the percentage of elementary students who couldn't even meet the grade-level learning goals had doubled. The test results included reading and math for AISD students in third through eighth grades and writing, science, and social studies for students in select grades.
The battle between parents and school districts continues. School districts and teachers are insinuating themselves between parents and their children when they tell the elementary students not to tell their parents what is happening in school. AISD Pride Week lesson plans are a prime example of what is being seen across the country. How far does this go? How young is too young when it comes to elementary students? Is it indoctrination or, as some claim, a way to create a safe zone for children who may have questions about their own sexuality? Is it the public school's role to speak on these matters or should this be left up to parents? These are all questions parents and lawmakers have been asking continuously in recent years.