A bill protecting Mississippi students from stereotype passed Senate in a controversial move forward.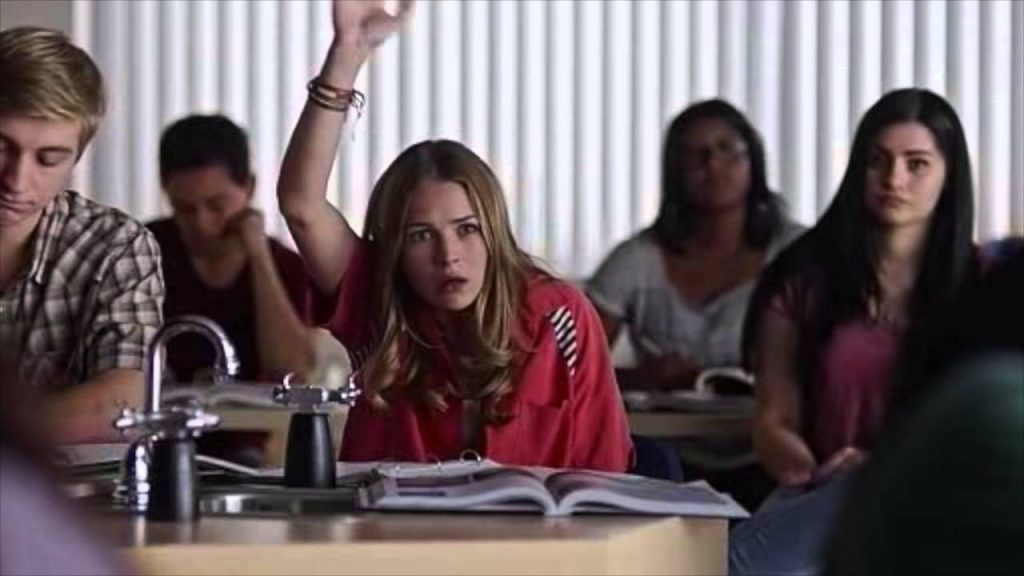 The Mississippi State Legislature passed Senate Bill 2113, a bill not only aimed at stopping critical race theory from being taught in schools, but also written to protect Mississippi students from stereotyping, racial scapegoating, and abuse. The bill, introduced by Sen. Michael McLendon, R-Hernando, grabbed headlines as it was being discussed, and right before the Senate vote to move it forward, Black members of the Mississippi Senate walked out in protest. The bill passed Senate by a 32-2 vote to move it forward, whereas the House also passed the bill.
See part of the bill below:
What makes SB 2113 unique from the many other bills across the nation trying to ban the teaching of critical race theory in public schools is that this bill isn't only aimed at public school K-12 Mississippi students, but it is also set to affect the state's community colleges and universities. There were several hours of debate before the final House vote was called for and it passed by a 74-43 margin. After the vote was read, the House Democrats gathered on the Mississippi State Capitol steps to express their displeasure of the bill's passage. They announced that they are now considering legal action against the bill.
During the House debate, Sen. McLendon was pressed constantly to why the legislation was necessary. McLendon had admitted that he had yet to hear from any schools that Mississippi students were being taught that they were superior or inferior (hallmarks of critical race theory teachings) but said he introduced the bill because so many of his constituents were concerned it was in their schools after hearing it was being taught across the country.
"I had so many constituents in my district that were concerned over the teachings that they have heard from around the country, they want to make sure that this was not a problem with Mississippi, so that's why this bill was brought forward," McLendon said via CNN. House Democrats didn't feel his answer was sufficient. They continued to pepper him with questions concerning the bill and Mississippi students.
"So it's a problem across the country; is it a problem in Mississippi?" asked state Senate Minority Leader Derrick Simmons of McLendon. He responded, "Well, we try to make laws for the future as well as today." But Democratic state Senator David Jordan also told McLendon the Mississippi students bill was unnecessary, citing his 33 years teaching in public schools, 20 of those years in integrated schools.
"This is not needed. It's a waste of time, your time, and mine. I know there are people out there who got fear but as a good senator you can relay to them that there is no basis for it," Jordan said. Sen. Jordan didn't stop there. Before he walked out, he gave an impassioned speech. "It is sad that we have wasted so much time on something that's not even necessary," Jordan said during his closing remarks. "We cannot continue to stumble into the future backwards. That's what this bill does. That's why we don't need it," he concluded.
But it wasn't only state Democrats who opposed the bill. The University of Mississippi's Associated Student Body (ASB) Senate voted to condemn the bill as well. In their condemnation of SB2113, the Mississippi students wrote, "Mississippi Senate Bill 2113 undermines the quality and fundamental purpose of public higher education, which the University of Mississippi has financially invested in to bolster its merit and reputation in the past decades." Jen Purcell, graduate student and senator-at-large in the ASB Senate, says, "The MS State Senate passage of SB 2113 is a clear infringement on our academic freedom as students. What is so significant about attending a public higher education institution is that we have the opportunity to learn about the world through multiple lenses," she said as to why she thinks considering the resolution was important. "As students, we are supposed to be training to be future leaders. How can we do that if we are not given the chance to look at all sides of the story? Why would they want us to be underprepared?"
You can also count the Mississippi Department of Education as another entity that opposes SB 2113. They have long maintained that critical race theory is not being taught at the K-12 grade levels for Mississippi students. They too feel the bill is not needed. It will be interesting to see if the House Democrats move forward with plans to take legal action.
For now, though, Mississippi students will not have to deal with aspects of critical race theory in public schools. For many, it is a step forward in trying to eliminate racism in schools. For others, it is a step backward in the movement to ban critical race theory teachings in schools.