Parents are fighting back and so are legislators. Their target is public-school systems that do not offer students in-person learning all year. A key Tennessee Senate panel approved by a 6-2 vote to legislation that would give money to Tennessee students for private school tuition if their school's shut down.
It took the Senate Education Committee a mere 30 minutes of discussion before the approving vote came. The discussion revolved around a controversial Tennessee voucher policy that has seen much debate over the years, and is one that is currently being challenged in court. That voucher policy law, which was voted for in 2019, was aimed at helping low-income students attending low-performing schools. This new policy looks to cover students in all of the state's 147 school systems with the goal of keeping students learning in person instead of remote learning.
As it stands now, numerous schools across Tennessee have gone back to remote learning or have closed down completely, as staffing challenges have begun to mount because of the new COVID omicron variant. But students across the state have not fared well with remote learning. This was seen clearly as test scores dropped dramatically in the year of school disruptions and shutdowns. "We're doing this because we know that in-person learning is the most effective way to educate a child," said Sen. Mike Bell of Riceville via Chalkbeat.
Bell, a Republican, who co-sponsored the bill with Rep. Michael Curcio of Dickson, said the bill was written because they want the public-school systems to "take that job seriously." They say the best and only way to see a rise in scores is to keep schools open and not have kids deal with remote learning anymore. He noted that the large school districts in Nashville and Memphis had mainly provided online learning last year and saw student test scores plummet.
The bill wouldn't only cover students for this year, but for the next three upcoming school years with a start date of September 1, 2022. School districts would be required to offer in-person learning for at least 180 days and if not, a voucher would be given to students for private school tuition.
School leaders in Memphis and Nashville were not on board with the new bill, as they also were not on board with the 2019 law. The other 2019 eligibility requirements will remain in place for the Memphis and Nashville districts, although they are now fighting them in court.
Of course, there were dissenting voices surrounding the Tennessee Senate approval. As the funds are earmarked for tuition for families who opt to send their children to private schools, Memphis Democrat Senator Raumesh Akbari, was quick to point out that even private schools continue to teeter-totter back and forth between in-person and remote learning as the COVID pandemic and new omicron variant lay waste to everything in their paths. She voted against the bill.
"What happens if a parent tries to use this [voucher] just because they want to get their kid in a private school, and that private school is doing virtual learning?" she asked. "Then we're taking state dollars to go to this private school, and they're doing the same thing that's being done by [public schools.]"
Bell responded in kind by stating that the beauty of the legislation was that parents have a choice. It would be their responsibility to choose. They get to decide which school will meet the needs of their children.
Akbari, though, still had concerns. "My concern with that is it's still state dollars," Akbari said, "and they're taking state dollars to a private school that's potentially doing the same thing that the public school is doing. So, it's not helping something that's been identified as a problem. It is just giving the parents a state fund to take their child to a private school."
She wasn't the only negative voice. Tennessee schools superintendent executive director Dale Lynch said they opposed the new bill, just like they opposed the previous. "We're opposed to public funds leaving our public schools," said Lynch. "Decisions are difficult enough at the local level, especially during this pandemic. Putting in this extra layer just adds to the challenges we face while trying to do what's best for all students."
Article continues below headlines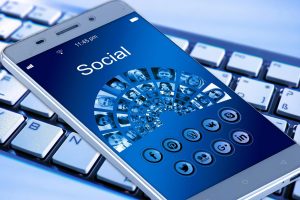 ---
The battle continues as the fight to keep Tennessee schools open or go back to remote learning is hanging in the balance. Parents and a number of legislators now seem to have the upper hand. Let's just hope that everyone involved will remember to keep the children's best interests in mind.