Let's take a look at the best Outschool classes for learners of all ages, interests, and skills. There is so much to choose from on Outschool
When schools decided to go remote learning for the better part of the year during the pandemic, many families learned what most homeschooling ones already knew. Namely, there was this online platform called Outschool and it was pretty darn awesome. All of a sudden, for many, there was an instantaneous need for a platform that could teach students a variety of skills and subjects in smaller group settings, all while completely remote and online. That's where the best Outschool classes were able to step in.
The educational platform has only grown in popularity over the years, making it one of the best places for students (and parents) to have access to high-quality instruction. Here we'll cover some of the ins and outs of Outschool along with some of the best Outschool classes being offered.
WHAT IS OUTSCHOOL?
On a base level, Outschool is a platform that offers a variety of individualized and comprehensive classes ranging in a multitude of subjects. The set-up is pretty simple: students and parents decide a subject they want to learn about/ explore and they go about finding a class that fits the need and is also offered in a time period that works for the family. There is a cost associated per class, something that ranges depending on what's being offered, but all of this is upfront on the Outschool website.
Outschool was founded back in 2015 by former Google and Airbnb employees who saw a need for better, and more curated online class offerings for students. The vision and execution have completely worked and the company currently has a valuation sitting somewhere around $3 billion dollars.
Unlike other online platforms, one thing that sets Outschool apart from its competition is that most classes are taught by a "live" and "in-person" instructor. This means that students in the class will end up talking, via Zoom to the teachers for each class. These Outschool classes aren't set up for a student to just follow instructions and move through them on his/ her own. Far from it. On Outschool students log in at a set time and will meet not only the instructor but the other students in the class as well.
Because of this setup, though Outschool is a huge website, the best Outschool classes do not feel that way. There's a smaller setting for most classes. Instructors will often set limits for the number of students who can participate in each Outschool class in an effort to ensure students are given chances to interact, ask questions, and be involved with the instruction.
But make no mistake, Outschool is a massive platform with over 100,000 courses offered and nearly one million learners having spent time in at least one Outschool class. And over its run, they've had more than 10,000 teachers who've created some of the best Outschool classes. It's an impressive design, one that is only continuing to grow. Here we are going to look extensively at some of the best Outschool classes as well as the different subjects and offerings.
WHAT IS THE MOST POPULAR OUTSCHOOL CLASS?
We are going to go through the most popular and best Outschool classes, though for the purposes of this initial question, it's best to understand what popularity on Outschool really means. Outschool is constantly putting out new data around what it popular on the platform with the subjects and classes changing rapidly. What might have been popular last month, could change this month depending on the season, the time of the school year, or what's just gaining traction.
Currently, some of the best Outschool classes also differ depending on the age range. Check out what Outschool put out for the month of May that took a look at the different demographics on the platform and what subjects they were engaging in. You can see that there is quite a range in ages and interests, though some subjects can run from young learners all the way up to teenagers.
While art and health & wellness were popular Outschool classes for the younger learners, 3-8 (ish), subjects like Math were consistently more popular among the 15-18 group. This would make sense especially as students are preparing for higher-level college courses, or studying for tests like the SAT. Interestingly enough, in that middle tier of ages, the preteen years, Outschool saw popularity with Coding, English, and Social Studies. This falls in line with certain core curriculum content standards by state, but also speaks to learning interests in those age ranges.
IS TEACHING ON OUTSCHOOL WORTH IT?
It definitely depends on what you deem as "worth" it, though there are certain numbers that appear to be solid benchmark averages for teachers instructing Outschool classes. Know that Outschool teachers set their own rates, and also the sizes of their classes so there is some control where that is concerned. But Outschool does make recommendations along these lines, suggesting that teachers shoot for the $10-15 per student range for those signing up. Of course, because Outschool allows multiple learners in the same class, this number can now range up on the per class schedule. $50 or more per hour per class seems realistic for teachers working on Outschool.
Article continues below headlines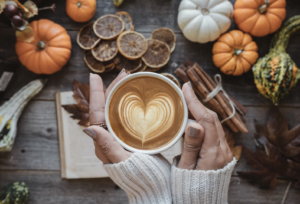 ---
Know that Outschool does take their cut though. 30% of all earnings go to the platform as per the terms and conditions.
DOES OUTSCHOOL RUN OVER THE SUMMER?
The good news for public schoolers and homeschoolers alike is that there is no summer break for Outschool. The platform runs all year round, many times with school teachers jumping on to teach classes of their own during the summer months. While many of the Outschool offerings remain consistent over the entire calendar year, there are special summer classes that often will have the word "Camp" attached to them. We will go through some of the examples of these when we start breaking things down by subject, but seeing "Camp" should signal that it's almost exclusively a summertime option on Outschool.
BEST OUTSCHOOL CLASSES FOR MATH
Most Popular
Full Year of 1st Grade Singapore Math
Ages: 5-7 years old
Size: 2-5 per class
Cost: $24
This class sits at the top of best Outschool classes for Math and has an average of 5-star score through 136 reviews. It is offered by Mentorhood Mathematics, a group that hosts and runs all sorts of classes on the platform. In this class, students learn about the Singapore Math Method based on what is taught in schools in that country. It's a style and system that's been adopted by a number of public schools in the United States as well. The cost is $24 per class and is recommended for
Best Reviewed
Ages: 6-12 years old
Size: 1
Cost: $35
Let's Practice Math is a 1-on-1 math practice class with an instructor. The cost is a bit higher than a standard Outschool class because it is more curated for the learner. Ms. Julie leads the course, but again, this is meant to focus on specific topics, skills, and strategies for each math learner. The class is nearing 600 reviews and is averaging five stars for what it brings.
Summer Camp
4th Grade Math Full Curriculum Summer Camp
Ages: 7-11 years old
Size: 3-10
Cost: $65 total
Looking to reinforce what already happened in 4th-grade math, or maybe looking to get ready for entering that grade in the fall? One of the best Outschool summer classes is this one, offered by Cherry Learning Center. While the focus is on preparing for the grade to come, there's nothing stopping those who've already been there. It meets four times per week which is why the cost seems a bit higher than others. Per session, it averages out to $16 per class.
New Addition
Ages: 10-12 years old
Size: 3-13
Cost: $32 total
In this summer math camp, students will prep for the coming year of 6th grade with an introduction to a number of different concepts taught on that level. This is offered by Seed and Stem Learning Center who has over 400 reviews with an average of five stars. This class is perfect for those looking to keep the math brain active throughout the summer even when it can feel like the school year is a long way off.
BEST OUTSCHOOL CLASSES FOR ART
Most Popular
Art History Through The Ages/ Art History Flex
Ages: 8-13 years old
Size: 1-10
Cost: $30 total
This class is meant to focus on Art and Art History with each student creating their own art in the style of the different timelines. It's taught by Miss Una who has over 160 reviews on the platform. One reason this class works well for some, especially during the summer is that the Flex style means there are no set meeting times. Instead, there are instructions and walk-throughs to take the student through it.
Best Reviewed
Pencil Sketching Art Camp – Level 1 Anime Techniques
Ages: 8-13 years old
Size: 3-18
Cost: $120 total ($15 per class)
Is your child interested in anime or manga comics, shows or illustrations? This could be the class for them. Taught by the group from Young Art, the class focuses on studying the head and face in this style. It's specific to that part of the illustrations so students will get the fundamentals down through the eight-week course. This class can trend on the larger side for the platform and has a whopping 4156 five-star reviews for the group teaching it.
Summer Camp
Young Artists Summer Camp: A Camp For Creative Kids
Ages: 8-13 years old
Size: 3-18
Cost: $120 total ($15 per class)
This six-week class will cover will have students and children creating a whole variety of art projects. There is a focus on making them Pinterest-worthy in the output, but this one has a more wide-ranging element to the drawings. Kind Academy hosts the class during this camp.
New Addition
3-Day Pencil Sketching Summer Art Camp Part 1 – Fundamentals for Beginners
Ages: 8-13 years old
Size: 2-15
Cost: $45 total ($15 per class)
Another offering by Young Art, this class will focus on the basics of pencil sketching for those just starting to get involved with this particular technique. The class goes over the ins and outs of what you need to get started in this style and give a variety of skills when it comes to shape and tone for drawing all kinds of different objects.
BEST OUTSCHOOL CLASSES FOR CODING
Most Popular
How To Make A Video Game (Intro To Game Design)
Ages: 10-15 years old
Size: 7-18
Cost: $150 total ($30 per class)
With video games truly a billion-dollar industry, it's no wonder this Outschool class would be a massively popular offering on the platform. Hosted by Cody Zervas, the class promises to have students completing their own playable game by the end of the five-week session. It lasts an hour in total and the feature video really gives a look into what students will end up creating in this intro course.
Best Reviewed
Python Programming Basics For Beginners
Ages: 10-15 years old
Size: 1-6
Cost: $79 total ($20 per class)
This is a smaller class offered by Einstein's Square: Chess, Coding, Art, Yoga, Games, one of the best-reviewed instructing groups for Outschool classes. With Python gaining massive popularity in the coding world, combined with the logistic nature of the language, it's easy to see why students are flocking to this course. But it is a smaller setting than most so spots will fill up.
Summer Camp
3-Day Coding And Animation Summer Camp Part 1 – Fundamentals For Beginners
Ages: 9-14 years old
Size: 2-12
Cost: $45 total ($15 per class)
This summer camp Outschool class focuses on Scratch coding and design, the introductory platform used by many kids to begin understanding the basic building blocks of the practice. All of the initial elements of 3-D coding are covered here with a focus on realism and motion. This is another Young Art offering.
New Addition
Game On! Video Game Play and Chat Social Club (10-14)
Ages: 10-14 years old
Size: 3-8
Cost: $12 total ($15 per class)
That's right folks, there are even classes about just playing video games these days. We've entered an entirely new world as far as this is concerned. This is a pay-as-you-go ongoing class that focuses on the social aspects of gaming and gives kids a chance to meet up and play games together. A variety of games are discussed and there's a focus on Minecraft.
BEST OUTSCHOOL CLASSES FOR ENGLISH
Most Popular
Intro To Public Speaking And Debate
Ages: 7-11 years old
Size: 4-6
Cost: $8 per week
Adults have long ranked public speaking as one of their biggest fears, often avoiding getting up and talking in front of large groups at any cost. But here we can start our learners out with the right way to go about the practice, and gain confidence in public speaking at a young age. Taught by Elizabeth Green Communications & Debate, the 30-minute class is ongoing and will offer students many opportunities to hone this skill.
Best Reviewed
Introduction To Paragraph Writing Using The Four Square Method
Ages: 7-9 years old
Size: 4-11
Cost: $98 ($16 per class)
The Four Square Method taught here by Michaela Sellers will help students organize paragraphs into easily digestible chunks. It teaches students to have a strategy that will avoid getting them overwhelmed in the writing process. Sellers has over 1,500 reviews and is averaging 5-stars for her classes. This one will last six weeks and will have students writing better in no time.
Summer Camp
Summer Debate Camp – Two Week Intensive For Beginners
Ages: 9-14 years old
Size: 4-6
Cost: $145 ($15 per class)
Want to hone those debate chops while honing a bunch of other skills in the process? This class will put students on the right track when it comes to critical thinking, public speaking, listening, and of course, debating. Remember, this isn't arguing, but rather formulating and expressing opinions in a positive fashion. And they aren't kidding about it being intense. This class meets five times a week for two weeks. Kids will come out debating with the best of them.
New Addition
Getting a 1600 on the SAT (and a 36 on the ACT) Workshop
Ages: 13-18 years old
Size: 5-13
Cost: $30 ($15 per class)
While the best Outschool classes are typically focused on a younger age of learner, there are definitely chances for the teenagers to hone skills and even prepare for college. In this one, students will do a basic SAT prep course that covers the finer points of upping your score with a number of tricks and strategies focused on acing the test.
---
We will make sure to continually update this best Outschool classes list as time goes on seeing as how the platform is constantly changing and new, great classes are always being offered.