Sheridan Steelman has taught at Northview High School in Grand Rapids, Michigan for 50 years. She started teaching English in her early 20s and has touched the lives of many students and staff members. On her last day before retiring, this teacher was surprised to walk out of class at the end of the day and find students and faculty tunneling from the classroom to the exit to offer her well-wishes, applause, and a true red carpet moment. See it below.
The retiring teacher was so shocked she could not contain her smile or tears of joy. She twirled on her way out, and the moment was so heartwarming that it was captured on video and posted to social media. The happy footage received over 6 million views and has over a million likes. The viral video took two of the best videos and edited them together to offer latecomers the sensation of being part of the audience.
Many expressed their support and wished the retiring teacher a happy retirement. Her daughter was the one who posted the footage and proudly shared a little of her mother's story. She noted how, "The entire school sent her off as she left the building one last time."
Steelman was known as a dedicated teacher and her influence will carry on. As a mother of 6, she had plenty on her plate, but the principal spoke of how "Her 50th year was as good or better than the previous 49," and that "She never mailed it in a day in her life as an educator." Although retiring, this teacher was known to look out for her students and constantly work to improve her ability to connect to the kids she taught. 
Because of her desire to always keep learning in order to better serve her community, this retiring teacher got rid of her desk at the head of the class some 7 to 8 years ago. She wished to better engage her students and really discuss the material with them as a knowledgeable individual who wished to impart thinking and understanding.
Mrs. Steelman has received national recognition for the video and was even interviewed by Good Morning America. When asked about retiring, the teacher explained that she was "very blessed." She loved teaching and ending at the 50-year mark just felt right. She admitted that she considered teaching for longer, and that she knew she could, but that the timing was right. 
Although the past couple of years have been rough on both teachers and students, Mrs. Steelman spoke of the changes with positivity and care. She mentioned how it taught her more and that her "thirst for knowledge" is never-ending. Although retiring, this teacher's advice for young professionals just starting out is just as inspiring as her teaching journey and her retirement send-off. She said it's most important to, "just have fun, be yourself and enjoy all the moments, because that's what the kids remember."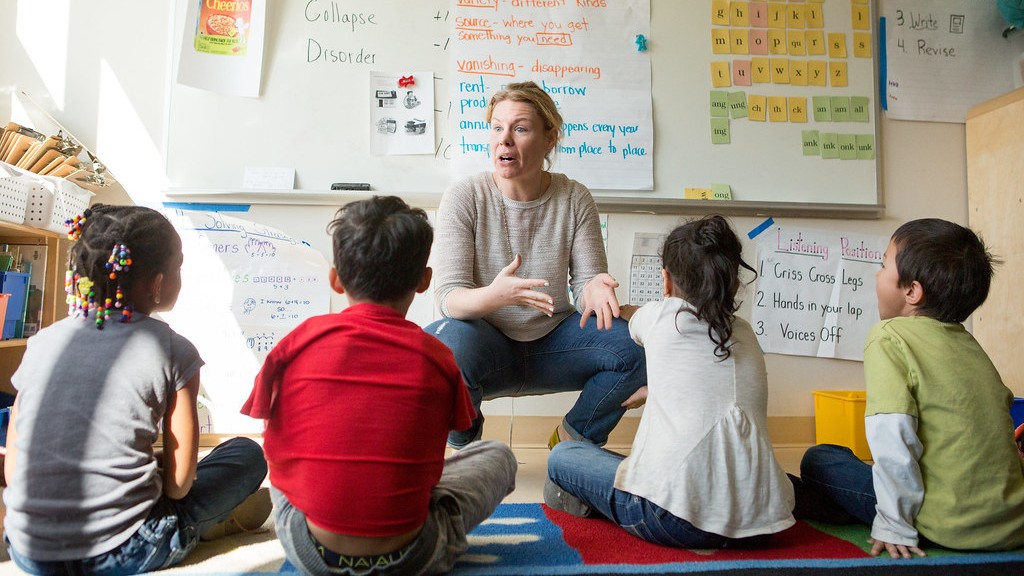 It was the principal, Mark Thomas who was a true pal. After working with Mrs. Steelman for 24 years, he organized the surprise sendoff. Steelman asked him to walk out with her on that last day. Instead, he wished to honor the retiring teacher in a more personal, thankful way. He admitted, "I literally couldn't do it justice." After careful consideration he decided, "I kind of put this together and we were working together to get a bunch of students and teachers in the hallways, creating that tunnel, and she was not aware of it."
The video is priceless. Mrs. Steelman was shocked and emotional and the crowd displayed such gratitude. After 50 years a dedicated pillar of the community is retiring. As a teacher who has guided numerous students through their education, she is truly loved.