A new kind of school vending machine is going into place and this isn't like anything students have really ever seen before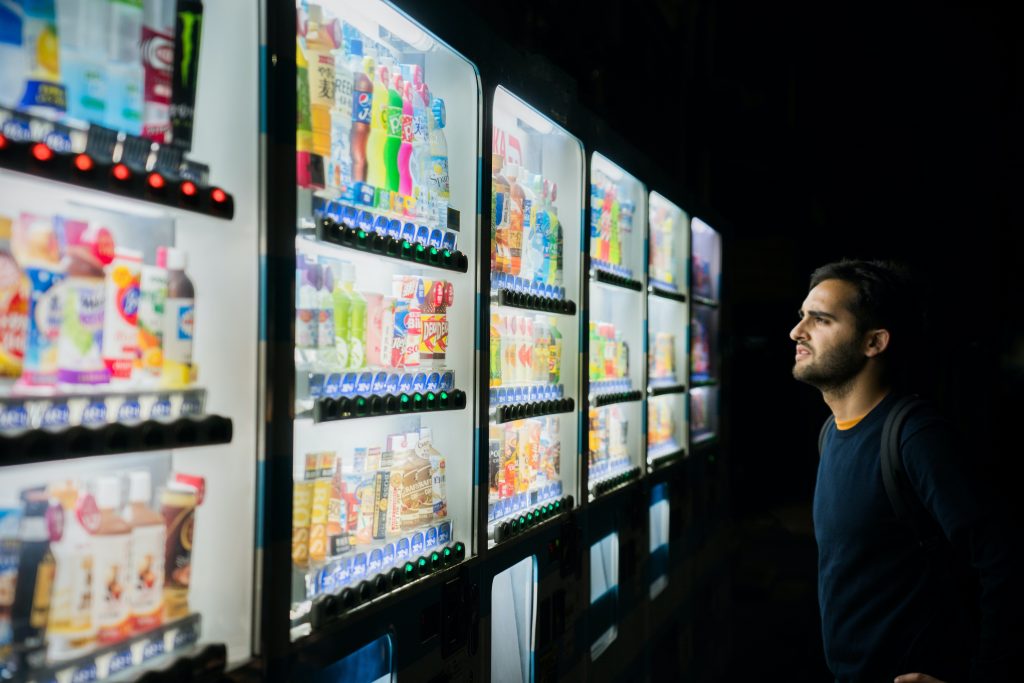 When students or teachers hit their school vending machine, it is typically for a quick snack or to satisfy their thirst. Back in the day, school vending machines were the epitome of the non-healthy snack. Today, according to the Center for Disease Control and Prevention, foods sold inside a vending machine in schools must meet the Smart Snacks in School nutrition standards. What if, though, the school vending machine didn't peddle food? What if, instead, it offered students a different type of fuel? Fuel for the brain.
One school in Denver, Colorado is doing just that. Dr. Martin Luther King, Jr. Early College (DMLK), located in the Denver Public Schools (DPS) district, has set up a school vending machine that is the first of its kind inside the DPS system. It caters to the imagination and instead of offering food, the vending machine offers up books.
In a fun ceremony at DMLK, teachers and students welcomed the book vending machine. The ceremony was punctuated with a performance by the school's marching band. "This is truly (a) fantastic way to spark our students' love of reading and allows our students an opportunity to increase their love of literacy," Principal Kimberly Grayson said via The Denver Gazette. "A love of literacy is honestly something that is very important and is something I'm truly excited to be able to inspire in the lives of all of our DMLK students."
All students will have access to the school vending machine. As DMLK school librarian, Janell Hawkins, explains, students only need to read a single book of their choosing, then present a summary to her, and they will have earned a token for the vending machine. DMLK students can earn extra tokens to use for the school vending machine by having good attendance and also by doing well in classes.
For the most part, all of the books offered in the school vending machine were chosen by DMLK student groups located on campus. One night grad student, Karina Lupian, a member of the XOCO Latina Group, chose a book penned by Pam Muñoz Ryan titled Esperanza Rising. The ninth-grader chose this book because, she says, it gives all the Hispanic students a chance to read a book that features Hispanic characters. Hispanic students comprise nearly one-third of all DMLK students. "It's important to have these books in our schools because it's something that many of the students can relate to," Lupian said.
There were other student groups who also were able to choose books. Groups like DMLK's Black Student Alliance and the Gay/Straight Alliance also chose books for the school vending machine. "It's not every day that you see things like this, especially celebrating such multicultural and diversity," said LBGTQ+ community member, senior Aliyah Coles. "I definitely plan on using the machine and I'm sure many other students will, too."
Along with the ceremony to welcome the new school vending machine, the day also represented the kickoff of the summer reading contest among students. School librarian Hawkins said it is important for students to continue their reading as the weather gets warmer, something she knows can be a difficult task for many kids who want to be outside and play.
To keep them incentivized, DMLK is offering those who read books during the contest gift cards to nearby coffee shops and restaurants. "We need to make sure they're engaged with books and literacy when they're away from (school)," Hawkins remarked.
Grayson sees this new school vending machine as a major positive for her school. She also hopes other schools in the city and across the state toss a little money in to invest in a similar vending machine of their own. "I'm hoping more leaders and more schools will purchase something like this where kids have the opportunity to grow their love of literacy," Grayson said.
What a great idea this is for students not only in Denver and the state of Colorado but across our nation as well. The more incentives, the better. Anything to get our kids to pick up a book.