One state is looking to address the math crisis with hefty funding in math efforts to eliminate common core.
The lawmakers in Alabama are ready to take the math fight to the classrooms. This fight, which comes in the form of a vote on a new math bill, would improve the state's pathetic standing as it pertains to students' math achievement. The goal of this bill is to finally and completely rid Alabama classrooms of the dreaded Common Core math teachings.
The bill, which is sponsored by Republican Senator Arthur Orr, is called the Alabama Numeracy Act. The bill will have schools focusing on making vast improvements to students' math skills in grades kindergarten through fifth. It will also give plenty of resources and more faculty to see that this task is successful.
As far as resources and faculty are concerned, the Alabama Numeracy Act will bring in $70 million worth of math coaches. These math experts will be on hand throughout the state to help elementary school teachers teach math better while ridding classrooms of Common Core math. These math coach additions will take place in steps over the next six years.
The Alabama Association of Schools Boards was just one of the groups that worked with Sen. Orr on rewriting his original bill. Like Orr, they feel this bill will help improve math scores in elementary schools across the state. They also feel that Common Core has been the issue holding many kids back.
Sheila Holt, Director of the Alabama Math and Science Technology Initiative at the University of Alabama, said that she began working on the original bill for Sen. Orr last August as a means to rid Common Core within the state.. She explained that her ten years of research around what schools would need to improve their math standing is what precipitated her involvement. It was clear to her that everything from support and training of teachers to the accountability measures in the bill is what was needed to start making a noticeable change. "Yes, this is a very comprehensive plan," Holt said to AL.com. "We're adding [structures] in places that have never been there that should have been there."
Nonprofit A+ Education Partnership, a group that has an important school presence supporting both students and teachers, is imploring state residents to call upon their lawmakers to make sure they vote "yes" on the Alabama Numeracy Act. "Not only is this an academic emergency for our students," says A+, "these numbers also make it difficult for our state leaders to recruit new business and industry to our state." So, if Orr and his proponents get their way and the Numeracy Act is passed, it would outlaw Common Core standards. Officials within the Alabama education system, though, say that the Common Core structure was removed nearly 10 years ago. Orr doesn't believe it has been completely removed, which is why the bill exists.
"I'm fed up with being last in math," Orr said about Alabama's math rankings. His Numeracy Act would have students either at or above grade level in math by the time they reached the end of fifth grade. The numbers don't look good for Alabama students, who constantly lag behind almost all states on the National Assessment of Educational Progress (NAEP) in math proficiency. Orr feels Common Core has been the problem.
While the state had its own form of testing for math, one created by Alabama educators, that showed Alabama students to be 80-85% proficient in math, when they took the NAEP it showed that they were only 15%. Orr feels Common Core is the culprit and included it in his bill because his constituents asked him to. "To the extent that they are still in our course of study," Orr said to AL.com, "this bill would repeal any of those Common Core standards."
One group, the Alabama Eagle Forum, is pushing back against the bill. They are pointing to the final price tag, which is estimated to reach some $92 million by the time the bill is fully implemented during the 2027-28 school year. Orr touched on the price tag looking to rid Common Core, saying, "If I have my preferences, I'd prefer not to spend the money, either. But I don't believe we have a lot of alternatives."
Common Core has been a hot-button topic not only in Alabama but in schools across the nation, pretty much since its inception in 2009. According to the Common Core State Standards Initiative, it was created "to ensure that all students graduate from high school with the skills and knowledge necessary to succeed in college, career, and life, regardless of where they live." Needless to say, it has not gone well.
The bill passed the Alabama House of Representatives by a 76-24 vote after nearly two hours of Common Core debate. Now it heads to the desk of Alabama Governor Kay Ivey for her signature. Common Core in Alabama may finally be gone from classrooms but will it help students with their math problems?
Article continues below headlines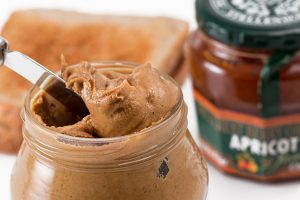 ---