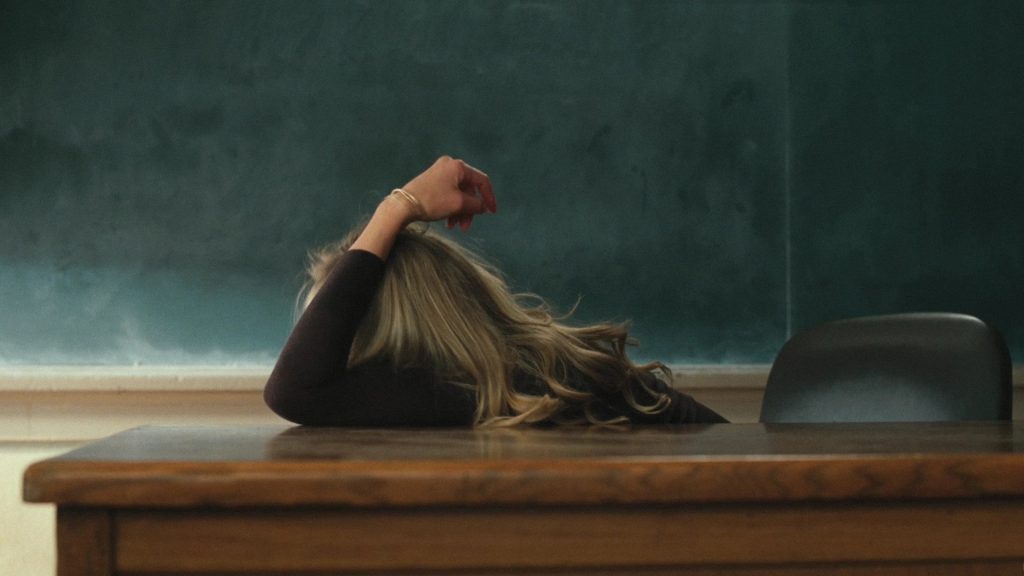 It is being called an "extraordinary shortage" by some. By others, it is being described as "severe" and a "crisis." A massive substitute teacher shortage is being seen across the country, forcing states in desperate need to change their substitute teacher requirements.
Hoping to help beef up numbers, the Oregon Teacher Standards and Practices Commission (OTSPC) is adopting a new rule temporarily eliminating the need for a bachelor's degree to become a licensed substitute teacher in the state. The new temporary rule is set to expire on March 31 but will allow substitute teacher applicants who have not received their bachelor's degree to be sponsored by a school district. This sponsorship would then provide what officials consider necessary enhanced support and administrative supervision.
If granted a license, the new substitute teachers could then only work in the school district that sponsored them. The license would also only be valid for the remainder of the school year, or six months, whichever comes last. This announcement came in a joint statement from Dr. Anthony Rosilez, the OTSPC's executive director, and Erika Bare, the commission's chair.
"This rule maintains the responsibility of districts to ensure that the adults caring for the students in the classroom have the skills and dispositions necessary to be a temporary substitute teacher who can keep students safe and learning," Rosilez and Bare said in their statement via CNN.
Oregon, as have many other states, has seen a huge decline in its substitute teacher numbers over the past couple of years. The state employed a total of 8,290 licensed substitute teachers in December 2019 and by September 18, 2021, that number dropped nearly in half to 4,738 substitute teachers. It was clear that drastic measures were needed to be done with the substitute teacher requirements.
According to the temporary administrative order, if they can't get more teachers into the classrooms then classes will be "combined to unacceptable levels or not offered at all, inflicting irreparable harm on schoolchildren." Right now, the finger-pointing is firmly in the direction of the COVID pandemic as the cause for this mass shortage. Some of Oregon's long-time substitute teachers had little to no work last year with all the distance learning in place because of the pandemic, so most moved on to different fields, finding other jobs so they could survive. Dissenters claim that some of the shortage is also due to teachers being forced out, either though vaccine requirements or because they're unwilling to teach the state's new equity ideology based curriculum.
"At the same time, there was a huge need to hire teachers. Many teachers resigned or left the profession last year so there were a lot of openings and many of our substitute educators have been hired into full-time jobs and so the pool that we have left of substitute educators is significantly smaller than it typically is," said Elizabeth Thiel, president of the Portland Association of Teachers (PAT). The PAT also represents substitute teachers in the state.
Another issue concerning substitute teachers, which contributed to the OTSPC temporarily changing the substitute teacher requirements, is that although the state saw substitute teachers finish their teaching programs last year, there weren't the same amount of people going into teaching to fill the slots. The state can also thank COVID for the number of teacher absences as many have had to call out sick for symptoms they would have, pre-COVID-19, gone into school with such as a runny nose or a cough. Now, they can't. They are also having to call out sick for their children who have to stay home for the same reasons.
Rosilez and Bare, as well as Thiel, have all acknowledged that this temporary rule is only a short-term fix. For now, it will allow the districts to keep their schools functioning, but it won't address the long-term issue of teacher shortages. In their statement, both Rosilez and Bare said their commission will need to fully review the temporary rule and then, with feedback from the school districts, determine how to move forward.
Not to be outdone, Michigan is another state desperate to address its substitute teacher shortages. So desperate are they that they are going to even more drastic measures in changing their substitute teacher requirements. Not only is Michigan saying that teachers won't need a bachelor's degree to become a licensed substitute teacher, but as long as you have a high school diploma, you can get a license.
This new rule, which Michigan Governor Gretchen Whitmer recently signed, is directed at school district employees but covers administrative staff, bus drivers, and cafeteria workers. Yes, in the state of Michigan, your next teacher just might be the lunch lady. This is a big change to prior state law.
The normal Michigan state law requires substitute teachers to have at least 60 semester hours of college credits before a school district can hire them. This new bill changes the substitute teacher requirements and now allows schools districts to hire any district employee as long as they have a high school diploma. This bill is only in effect for the current school year only.
"The pandemic has been challenging for our children, teachers and parents, and our educators have gone above and beyond to ensure Michigan's children have a bright future," Whitmer said in her statement via The Detroit News. "Allowing schools to employ school staff that students know as substitute teachers will help keep school doors open and students learning in the classroom the rest of the school year."
Not everyone in Michigan is particularly pleased with Whitmer's new bill. The Michigan Education Association took a shot at it saying the bill "undermines the quality of education." Sen. Dayna Polehanki, who is a former teacher, also criticized the bill. She likened moving bus drivers and paraprofessionals into substitute teaching roles to musical chairs saying, "You're just kinda playing musical chairs with critical school employees."
But Rep. Brad Paquette, who is another former teacher, sponsored the bill stating, as in Oregon's case, that this is only temporary, and it provides very much needed "emergency" substitute teachers. "There is an over-arching mentality especially from the educational elite that our bus drivers and our lunch ladies are just not capable of running a classroom," Paquette explained to a Senate committee. "I got more wisdom in my high school days from the lunch lady than any of my … teachers."
We are at a critical juncture across the country as the COVID pandemic continues to take a bite out of our everyday lives. Desperate times are calling for desperate measures. Substitute teaching requirements being changed is just one more way we are having to adapt on the fly.