Over the past decade or so, homeschooling has become more and more popular with families. But homeschooling relies more on the structured environment of traditional education, and this is something that many families are realizing may no longer work for them. Their alternative? Unschooling.
Before we kick this off, explaining what you need to know about unschooling, be sure to check out our Ultimate Guide to Homeschooling in which we cover all of the ins and outs of this world.
Unschooling is a form of homeschooling, which like all homeschooling, is taught at home. That is about where the similarities end. Whereas other types of homeschooling are structured, unschooling is not. Homeschooling usually enjoys the pace of formal education, unschooling does not. Instead of following a planned curriculum, unschooling instead allows the child to direct their own learning and to do so at their own pace.
The simple belief behind unschooling is that a child's curiosity can develop into formal learning and that formal schooling is not necessary. This belief is on the rise as it was estimated of the nearly 3.8 million homeschooled students in 2020-21, that over 13 percent learn through unschooling.
The Origins Of Unschooling
American educator John Holt was the very first to coin the term "unschooling" in 1977 when he released his magazine, Growing Without Schooling. After teaching within the public school system for years, Holt became disillusioned with its structure. Holt became convinced that children, if "provided with a rich and stimulating learning environment" would then learn what they are ready to learn and learn at their own pace.
Holt also believed that children did not need coercion to learn. If they were given the freedom to follow what interests they had, to go along with an assortment of resources, then they would learn naturally and not by force. This thought became the basis for "unschooling."
As homeschooling became more popular, so did the idea of unschooling. Mary Griffith, author of The Unschooling Handbook: How to Use the Whole World as Your Child's Classroom, summed up the differences between homeschooling and unschooling in one sentence, saying "Unschooling means learning what one wants, when one wants, in the way one wants, for one's own reasons."
How Unschooling Works
So, how exactly does unschooling work? If there seems to be a lack of structure, how would a parent go about schooling an unschooler? Well, parents who opt to take the unschooling approach are very hands-off. Unschooling does not rely on textbooks or workbooks but instead uses a number of different methods to have their child learn.
For example, instead of parents choosing a book, they allow the child to do so. The child decides which adults to talk to about specific interests, they decide what places to visit to learn about subjects that interest them, such as museums or zoos. The child also decides how they want to interact with the world outside.
An unschooled child will have no tests or grades to measure them by. The parent does not set goals or deadlines. If there are any personal goals, it is the child who sets them, and they do so at their own pace. Unschooling is the ultimate "learn at your own pace" doing so with interactions in their everyday life.
Now, it should be noted here that an unschooling approach doesn't necessarily mean that parents just kick their feet up and relax, call it a day and enjoy the ride. Far from it. While there are parents who will opt to employ a more "free-range" model for their children in which the latter are truly "on their own" so to speak, an unschooling parent is often working as hard as a typical homeschooling parent. It just looks different. While family engaged in traditional homeschooling methods will be often working from a set and designed curriculum, meeting certain goals within a variety of subject matter, that isn't the case with unschooling. 
Article continues below headlines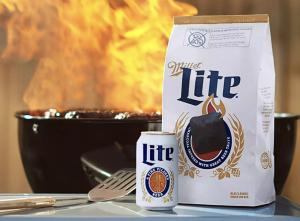 ---
Instead, in a typical unschooling environment, a parent is tasked with helping the child or student in engaging with the different subjects and opportunities that interest them the most. When a child seeks to explore a new topic, an unschooling parent will often begin to find resources, materials, or opportunities that will help further that growth. Unschooling still very much promotes learning, but just in a way that looks very different than a brick-and-mortar school or even a classical homeschool curriculum.
The Arguments For And Against
The proponents of an unschooling education see numerous benefits of such learning. They see the environment to be a safer learning one. Teaching methods used in this approach are felt to improve a child's learning as they are more in tune with the things they like. This method also has the benefit of it being more in line with family values. If something doesn't align with a particular family's approach, an unschooling method often allows for a much quicker pivot.
There are more advantages of unschooling. One big one is the lack of testing. Research has shown that nearly 40 percent of students experience test anxiety. Stress from this can lead to unwanted effects such as sleep troubles, depression, and even substance use. As unschooling doesn't rely on testing or grading, such troubles are way less likely to be seen.
This has other downstream effects, namely in that with a lack of test anxiety, there the ability to develop a deeper love of learning. Because learning doesn't happen on a set or prescribed schedule, the child is often more incentivized to dive into subjects they find interesting. Though a "warning" for parents: Those subjects might look very different than the traditional Three R's of schooling.
And while the proponents are high on the unschooling way of teaching, there are those who don't see it as the end-all, be-all. Opponents of unschooling point out the lack of an educational framework as one of the main reasons not to unschool a child. They feel one disadvantage is that without the proper set curriculum, a child may end up missing out on crucial learning information.
Another issue seen by some is learning social skills. This is also the main complaint with homeschoolers in general. Children who learn from home do not have the same access to their peers as those who learn at school. Opponents claim this puts children at a major disadvantage when it comes to learning how to socialize. However, homeschool families will usually tell you that's not true and that they just create different kinds of social opportunities using things learning pods or meetups.
Can Unschoolers Go To College?
One more question concerning unschooling is just how prepared a child will be when it comes to higher learning, especially if an unschooled child wishes to get into college. The concern is that if a child has little to no classroom experience, how would they be able to handle a college setting? Would they even have the necessary education to get into college?
A 2014 report showed that of the 232 families that were using the unschooling approach, 83 percent of the children transitioned quite well into college. In fact, half of those students even completed their bachelor's or higher degrees.  If one has unschooled, it is easy to see why this is the case. Transitioning into a more formal education setting no longer has some of the same stressors seen from traditional schools where there's been a linear progression along a set path. If typical students don't meet certain benchmarks, there's a sense of failure which is difficult to undo. Not so with unschooling.
Final Thoughts
Whether you agree with this approach to child learning or not, it appears that unschooling is becoming more and more popular. Parents are finding that their children are beginning to thrive in an environment where they can be their own teachers and learn about subjects they truly love without the confinement of formal education.
There's a reason that unschooling is quickly gaining traction among the homeschool population. In our current world, we are seeing much less reliance on formal education to develop a learner into a functional part of society. If anything, it's gone the opposite way.
Now, with nearly every piece of information or how-to at our fingertips, the world of learning looks quite different. It's almost absurd to think that a school could cover all of this ground in order to teach students. And they shouldn't have to. Learning should be less about the subject chosen and more about what it means about "how to learn". Unschooling thrives with the latter component.
Learning comes in all shapes and sizes. It is key to understand which style of learning works best for your children.