Mayor Michelle Wu has only been in charge of Boston for four months, but the state of the failing public education system is already one of her biggest challenges. A report from The Pioneer Institute quantified the Boston Public Schools consistent failure to properly equip schools with low-performance rates and are recommending receivership. They concluded that even after decades of changes and efforts, the schools continue to underperform and thus should be taken over by the state.
Wu disagrees. She went before the Massachusetts Board of Elementary and Secondary Education to beg for more time. Having just entered office, she argues that her administration has not been given the opportunity to properly train the new superintendent for Boston Public Schools, and that a receivership would only harm students further. Yet she has had time to create an Office of LGBTQ advancement and seek out a director to hold this position, use COVID relief funds to offer free bus fares, and charge restaurant owners $7,500 dollars each for outdoor dining services.
She is a self-proclaimed activist seeking "systematic change," and former restaurant owner herself, but all of that does nothing to address how she would fix the failing Boston Public Schools. Those who wish to blame the pandemic for the lack of success cannot avoid the long history of underachievement. In 2017, news broke that a whopping 26 Boston schools were suffering from extremely low test scores. Jessica Tang of the Boston's Teachers Union downplayed the severity of the situation, yet school performance has not improved.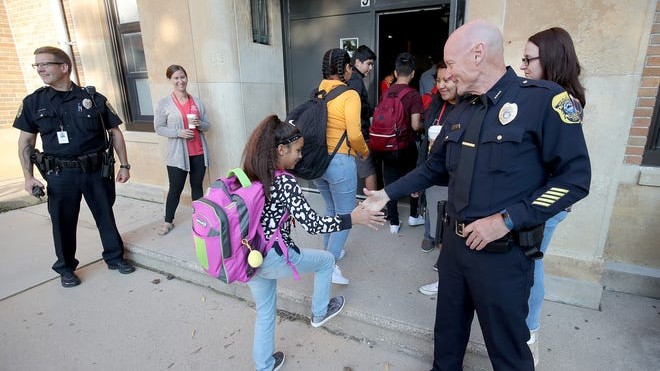 By 2020 18% of students were failing English & Language Arts, 17% failed social studies, 16% failed math, and 15% failed science. The overall rate of failure jumped up 4.6% causing much concern over the already struggling Boston Public Schools. As if that weren't enough, enrollment dropped 4% in 2020 and again in 2021. Enrollment dropped so low that for the first time in recent years, the student population dipped below 50,000 children.
To make matters worse, staffing shortages have been an increasingly difficult cause for concern. In January more than 1,000 teachers called out sick after winter break. Bus drivers and other school employees did not come into the Boston Public Schools as well, but classes were held as usual.
With the Boston Public Schools facing so much hardship, parents may wonder why Mayor Wu isn't encouraging a state takeover, but her political agenda may require control over schools. Last January, the Boston School Committee approved new admissions requirements for elite exam schools for minorities in an effort to further the cause of "diversity and inclusion." With these sorts of efforts being the primary focus of Wu's political agenda, further advancing these progressive efforts require her involvement. If the state takes over the failing schools, they are likely to focus on achievement over politics and that removes her campaign promises from the forefront.
Whether the Boston Public Schools enters receivership or not is still being debated. Some are questioning why the mayor is so adamantly against the proposed solution. Others are supporting her. Regardless, school performance is under more scrutiny than ever and how this is resolved will be closely watched.