On January 14, 2022, a settlement agreement was reached between the Californians for Equal Rights Foundation (CFER) and three San Diego parents with the State of California, the California Department of Education (CDE), and the State Board of Education (SBE). This agreement was in response to a lawsuit filed on September 3, 2021 that sought to remove two religious chants that were part of the state-approved Ethnic Studies Model Curriculum.
According to the settlement agreement, the CDE will also issue a public notice of removal to all California school districts, charter schools, and county offices of education. Per the settlement, the SBE and the CDE will not encourage the use of the two chants in any of California's public schools. The two chants in question were actual prayers to Aztec gods that were used when Aztecs worshipped with human sacrifice.
The lawsuit, filed by the Thomas More Society, sought the removal of the chants as a violation of the California Constitution. In it, the Free Exercise Clause guarantees "free exercise and enjoyment of religion without discrimination or preference." There is also the No Aid Clause in the constitution that says any government entity is not allowed to grant anything that endorses or aids "any religious sect, church, creed, or sectarian purpose."
"We filed the lawsuit after we discovered that California's Ethnic Studies Model Curriculum, a resource guide for local school districts, included prayer to Aztec gods – the same deities that were invoked when the Aztecs worshipped with human sacrifices," said Paul Jonna, partner at LiMandri & Jonna LLP and Thomas More Society Special Counsel, via the CFER website. "The Aztec prayers at issue – which seek blessings from and the intercession of these demonic forces – were not being taught as poetry or history. Rather, the curriculum instructed students to chant the prayers for emotional nourishment after a 'lesson that may be emotionally taxing or even when student engagement may appear to be low.' The idea was to use them as prayers."
The Aztec god that was honored with human sacrifice is called Tezkatlipoka (Smoking Mirror). In the chant, this Aztec god's name is spoken throughout. Also in the chant are Quetzalcoatl, Huizilopochtli and Xipe Totec, who are brothers to Tezkatlipoka. According to Aztec mythology, any impersonator of Smoking Mirror would have his heart removed in sacrifice to honor the god.
According to those filing the lawsuit, the controversial curriculum is also deeply rooted in Critical Race Theory and relies on using a race-based lens as a way of looking at culture. The CFER says that the Aztec and Ashe prayers are prime examples of how the state-sanctioned teaching has politicized teachings of social justice, critical thinking, and anti-colonial movements with its ethnic studies. The decision to remove them was a welcome one.
"We are encouraged by this important, hard-fought victory," said Frank Xu, President of Californians for Equal Rights Foundation. Xu also joined the parents in the lawsuit. "Our state has simply gone too far in attempts to promote fringe ideologies and racial grievance policies, even those that disregard established constitutional principles. Endorsing religious chants in the state curriculum is one glaring example. To improve California's public education, we need more people to stand up against preferential treatment programs and racial spoils. At both the state and local levels, we must work together to re-focus on true education."
The Ethnic Studies Model Curriculum was approved unanimously by the SBE in March 2021 despite enormous amounts of criticism and objection. Not only did it ignore that students would be chanting to Aztec gods, but it also turned a blind eye to the over 100 university scholars and academics who argued vehemently that the new curriculum "contains numerous empirically false and politically-motivated claims about the educational benefits of ethnic studies." But SBE President Linda Darling-Hammond didn't waver in explanation of the unanimous vote saying via The College Fix, "We are reminded daily that racism is not only a legacy of the past but a clear and present danger. We must understand this history if we are finally to end it."
The Ethnics Studies Model Curriculum was co-chaired by R. Tolteka Cuauhtin, who used material from his book Rethinking Ethnic Studies to help develop the curriculum. According to Cuauhtin, Christians committed "theocide" (systemic eradication of certain religions) and the chants were used to "regenerate indigenous spiritual traditions." Well, certain parents felt the California public school system was going too far.
"Today is a day of relief to know it took a multi-racial coalition of individuals with different backgrounds and beliefs to move a mountain to challenge the state education apparatus," said Jose Velazquez. He was one of the parents included in the lawsuit. "Both the 'In Lak Ech' and the 'Ashe' affirmations repetitively invoke religious gods or deities, which should be deleted from any public education curricula because our education system is not above the law. It is up to courageous parents, citizens, and organizations to stand up for what's right!"
Although the lawsuit ended in a settlement agreement, the plaintiffs were happy. The chants are removed from the Ethnic Studies Model Curriculum. In coming to this agreement, according to Jonna, the state of California was able to "dispute any and all liability." Regardless, Jonna says his firm is ready, willing, and able to pursue any legal action necessary against school districts that don't comply with the agreement.
Article continues below headlines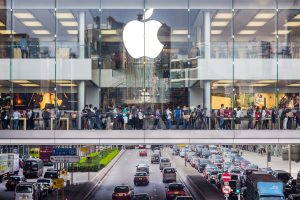 ---