More than ever before, parents are speaking out against the state of public schools. Most of this was a direct result of the pandemic and how masking and school closures were handled. Similarly, parents have been speaking out against divisive concepts taught in school like critical race theory, along with controversial ideologies of gender and LGBTQ issues. Many point blame for this to the federal government and their lack of parental support. To combat this, the U.S Department of Education (DOE) just announced plans to launch a parent council to strengthen ties between school families and school boards.
This parent council, announced on the feds website for the DOE, is officially being called the National Parents and Families Engagement Council. The group will consist of parents, family members, and caregivers across nearly 15 national organizations that are said to have the knowledge and skills needed to address matters in not only public schools, but charter, private, and homeschools as well. Furthermore, it looks to be a direct effort to combat the growing issues around the state of education in America, which is bringing more parents to speak out.
With the parent council initiative still fairly new, what is known is that the group will convene to address challenges brought up by local schools, along with how government funds are being deployed through states. This may be a direct response to the outcry against COVID relief funds issued to schools over the last year. Despite districts reporting that they are short on cash, districts have been struggling to come up with ways to spend these funds under the government ruling measures of how and when they have to be used. Because of this, many education officials have said the act has been redundant, and not helpful.
Additionally, this new parent council will meet to facilitate stronger relationships between parents and schools. In a memo, the US Secretary of Education, Miguel Cardona, made note of how important parents' voice is in their children's education. Cardona added that the goal is to create a "collaborative environment" between the two often combative groups, all while looking to what's best for the students.
Parents, school officials, and teachers' unions have been vehemently fighting one another over the last year or so in regards to contentious teachings said to be happening inside classrooms. Recently, the debate was reignited when news outlets reported about a leaked document that alleged the nation's largest teacher union called on the Biden Administration to deploy troops to act against unruly parents at school board meetings. At one point, it was also claimed that the feds wanted to label some angry parents as domestic terrorists. All of this likely led the government to create the parent council, as a means to calm rising tensions across the nation.
Lastly, another focus of this parent council is on the learning loss and rising mental health issues amongst students that was greatly exacerbated by the COVID pandemic. There already are many initiatives to address these concerns across federal, state, and local education levels, but the parent council hopes to find a better way to combat these problems further into the future. Much of this effort will likely look to the growing tension regarding LGBTQ issues, especially that of transgender sports in schools.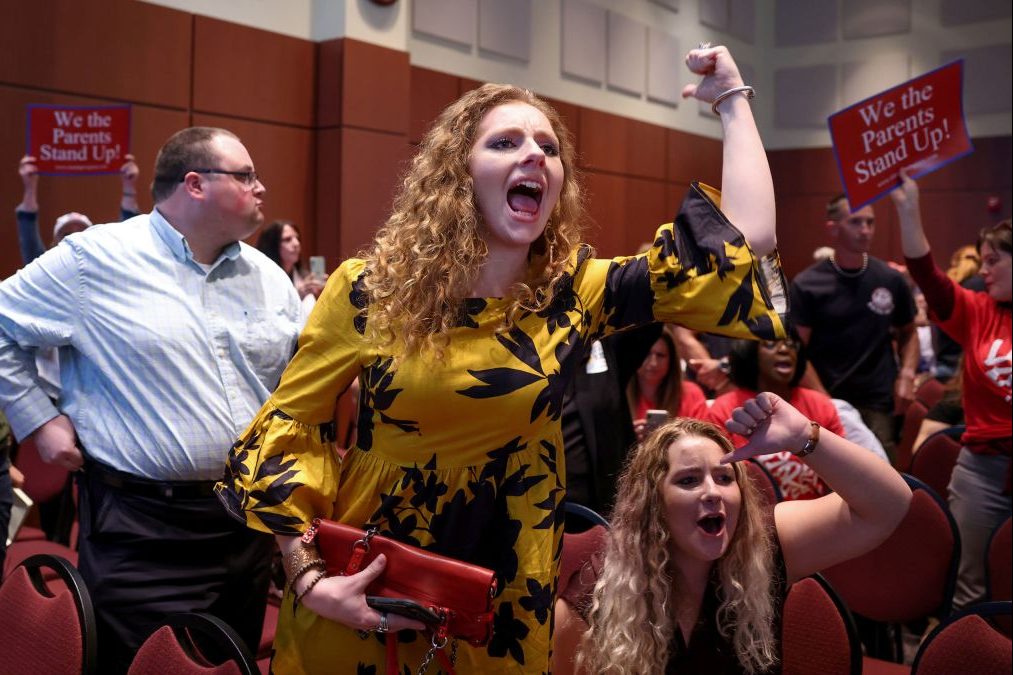 Sometime over the next few weeks, the parent council will hold its first meeting to examine the current year's progress in children's recovery. In doing so, they will also look across the board at how schools have provided academic support this year, along with mental health and social and emotional help. Hopefully, this effort will truly only strengthen the growing divide between parents and school officials, and not further split the bond.