A leaked letter shows that the NSBA called on the government to deploy troops to handle angry parents at school board meetings.
The National School Board Association (NSBA) lost much of its support last year when it worked against parents and refused to acknowledge parental rights. 11 states withdrew their dues and/or participation, and recently Texas joined them. Now more details are being revealed as to just how far the NSBA was willing to go to have unlimited control over students and classroom content. It has recently been discovered that a first draft of the powerful school board's initial letter to the white house (last fall) included a request for the military to be deployed to act against parents.
The organization specifically asked for the Army National Guard to be stationed at certain school districts in order to prevent acts of violence. In addition, the letter asked for parents to be investigated as "domestic terrorists" under The Patriot Act. The FBI was instructed to work with local leaders to assess threats against school board members, but just how many threats were made, and being that no teachers were harmed, or schools vandalized, just how serious were these "threats"?
In their final letter, the NSBA claimed that there were increased threats and violence and stated that these may be considered hate crimes and domestic terrorism. Despite this, they only recognized 20 incidents across the entire country that were mainly just heated arguments between frustrated parents whose concerns were not being given consideration. What many of these situations looked like to families across the nation were individuals addressing serious issues and being talked down to or even removed from meetings by local school boards that refused to find understanding. 
Despite the 20 named incidents, only 3 of them required arrests and the charges filed were "trespassing" or "disorderly conduct." Not one single parent was arrested for violence or criminal threats. Despite this, the NSBA claimed that teachers and school board members were receiving "death threats." This form of exaggeration has cost public schools dearly.
Enrollment is down, as is attendance. Many families have lost faith in the public education system — which is ruled by powerful teacher's unions and school boards like the NSBA and the American Federation of Teachers (AFT). The latter gained so much influence over federal governing matters that the CDC-based school re-opening policies, during the pandemic, on discussion with the AFT and even utilized specific wording in official documents that was provided by the powerful teacher's union. In essence, the AFT, an organization of educators — who have no medical training and no known authority over public health matters — instructed America's leading health and human services department on how to handle public health matters. 
As if that weren't enough to damage parent/school relations, the NSBA labeled parents who disagreed with them as "plotters" and their insinuation that disagreeing with them is a hate crime is most concerning being that the U.S. House just passed the Domestic Terrorism Prevention Act of 2022. Introduced under the guise of curbing mass shootings, this bill would further strip Americans of their rights if they are labeled "domestic terrorists." Having seen how easily concerned mothers and fathers are politically persecuted through the false claim that they are "domestic terrorists," many do not agree with the legislation as it could easily work to silence or even prosecute anyone who does not agree with school boards, politicians, or even the Biden Administration's policies.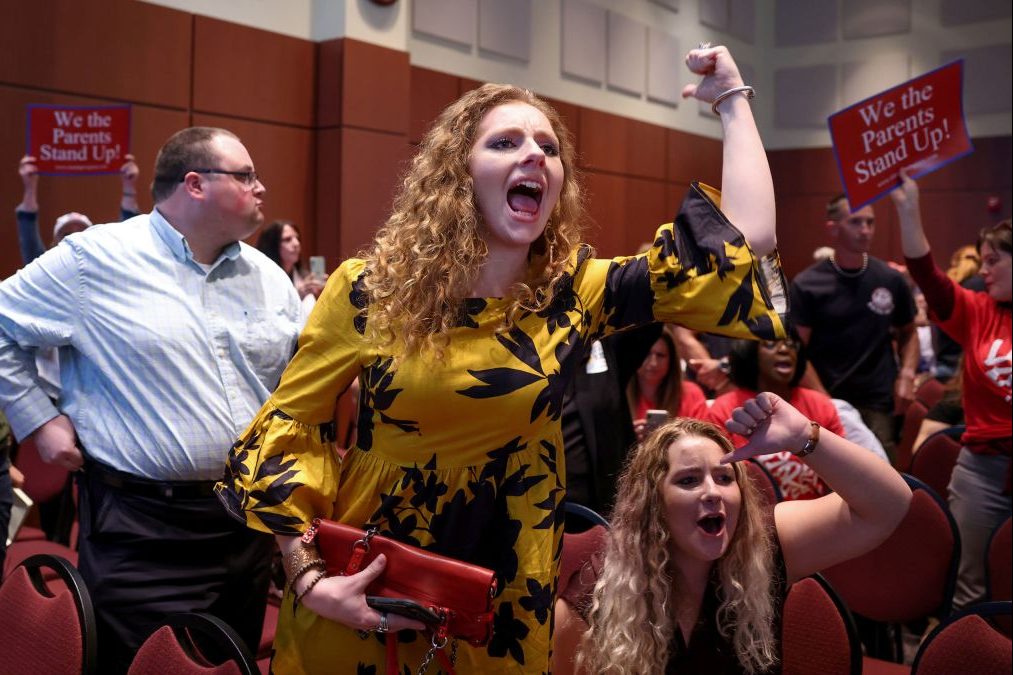 The NSBA's influence over the FBI is of grave concern to parents who were targeted for merely expressing dissent at school board meetings. The fact that the first draft of their letter to the white house included requests to use military force against their own communities had nothing to do with education. Parental rights have been continuously challenged and even ignored for political purposes. This has led to a mass exodus from the public school system which includes a continuing loss of support for the NSBA among many teachers and local unions.