Bama rush favorite, Grant Sikes has gone viral for her TikTok letting fans know the transgender student was rejected by all Alabama sororities.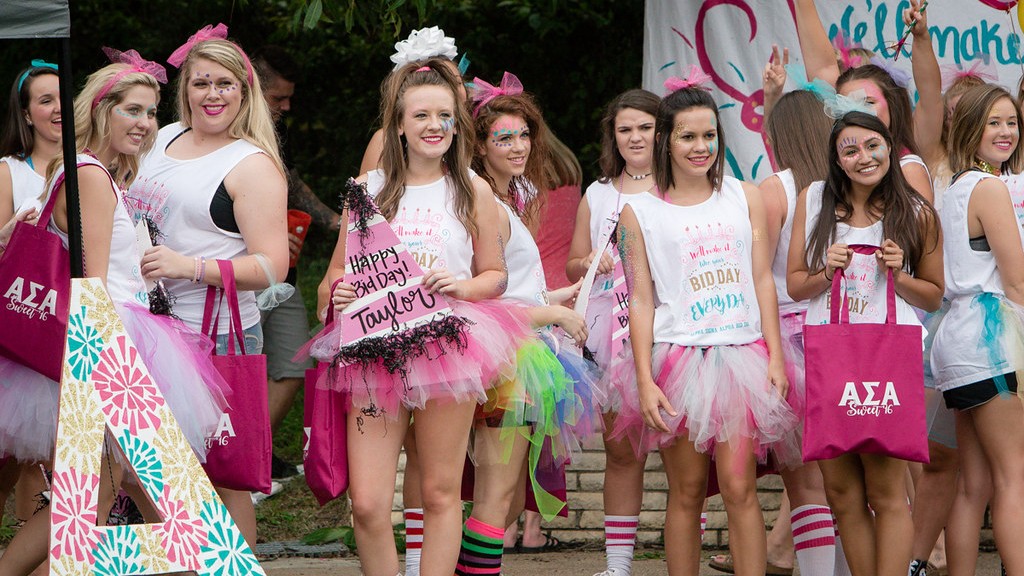 For many college students, the lifelong benefits of joining a sorority are priceless. Lifelong bonds and connections and being able to boast being part of these organizations on resumes are just some of the benefits. But being left out of these groups can be painful, especially during a time when transgenders feel more ridiculed in school settings than ever before. Grant Sikes, a popular transgender social media figure just documented her exhilarating experience through Bama rush week and her ultimate feeling of defeat after she was rejected by every college sorority.
Grant Sikes, dubbed by social media followers as the main character of Bama Rush, had built up quite a presence online after thoroughly documenting her journey to seek out a sorority during the longstanding, popular week in which undergraduates are recruited to join a sorority. In the end, she was rejected by all 20 sororities. The move has led many to conclude that she was rejected because of her identity as a gender non-conforming student.
Even before being turned down by each Alabama sorority, Grant Sikes was garnering favoritism across social media platforms for her posts showing off her Bama rush outfits, and documentation of the process. Today, she has more than one million followers on TikTok. Sharing the sad news in a TikTok video, she noted how heartbroken she felt adding that she wanted to be "part of a sisterhood, and more than that, a community."
Sororities are notorious for their exclusivity. However, many prominent ones have come out with statements of inclusivity with LGBTQ+ individuals over the past few years. National chapters, such as Delta Phi Epsilon, have asserted this stance. They made it clear in an announcement that they are accepting of the trans community, and welcome them to apply. But now, many are questioning how accepting some sororities really are, given the fact that the popular Grant Sikes was rejected by so many of them.
The transgender student's fans rushed to her aid, dishing out words of encouragement and praise following her mass rejections. Many called the recruitment process outdated. Others said she was better off this way, insinuating that sorority life can be toxic. 
In the end, Grant Sikes thanked her social media followers for their immense support throughout the Bama rush process. She lamented the decision, but added that she remains to keep a positive outlook, hoping for a future where "everyone is welcomed." Additionally, she implored those coping with similar rejections because of their identity to remember that "life is too short to ponder on the things lost."
Grant Sikes' now viral rejection from sorority life comes at a time of great contention over LGBTQ+ individuals and their rights. 2022 set a record, with more proposed laws targeting LGBTQ+ individuals than ever before. On top of that, reports depict how online hate speech against these individuals has skyrocketed, increasing by over 400%.
If this transgender student's support proves anything, it may just be that despite the massive amount of stories depicting staunch opposition against the LGBTQ+ community, there remains extensive support for people like Grant Sikes as well. Unfortunately, for now, no sororities that are known to approve of accepting trans females are active at the University of Alabama. But with all of this national attention, that may soon change.