The LA teachers union celebrated national teacher appreciation week with a list of demands drawing criticism from many.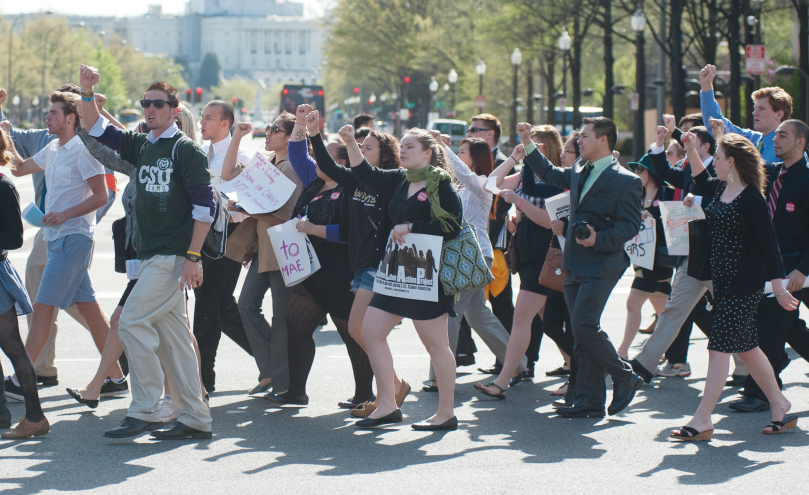 Teacher Unions have long been under fire, but their controversial standings culminated this year, as more and more Americans criticize their existence and purpose. More than half of the nation's citizens believe teachers' unions improve the quality of education, and many critics think they are actually detrimental to public education. With all this in mind, an LA teachers' union further ruffled opponents' feathers earlier this week, when they leveraged National Teacher Appreciation Week to announce a plethora of demands, including salary raises. 
The LA teachers union, known as United Teachers Los Angeles posted to Twitter earlier this week to celebrate Teacher Appreciation Week. But the post was about much more than recognizing the special week for educators. The union used the Tweet to promote a list of new demands calling for more COVID-19 testing in schools, mask mandates, the forgiveness of student loans, the end of standardized testing, and salary increases.
The LA teachers union has caught the media's attention continuously over the last few years, especially with conservative outlets such as Fox News. They also pointed out previous controversial demands made by the federation. In 2020, the union nabbed attention after demanding that police funding should be diverted to education. They cited police violence and trauma caused Black people to ask for the "astronomical" amount of funding to be diverted to schools instead. Furthermore, in August 2021, President Cecily Myart-Cruz disregarded the learning loss felt by districts saying, "Our kids didn't lose anything. It's okay that our babies may not have learned all their times tables. They learned resilience. They learned survival. They learned critical-thinking skills. They know the difference between a riot and a protest. They know the words insurrection and coup"
When asking for better salaries in the LA teachers union's list of demands, the group did not quote any specific numbers. Instead, they asked for general salary increases for all educators, accelerated efforts to get teachers to their highest salary cap, increased salaries of school nurses, and overall great pay equity. According to information on the union's site, teachers' salaries range from $56,107 up to $98,176. Overall in the state of California, the average teacher pay sits at $83,059. According to ZipRecruiter, the average individual salary for Los Angeles residents is about $37,816. 
These demands were met with unwavering criticism by many. Editor-in-chief Daniel Buck with Chalkboard Review spoke out against the LA teachers union demands. He called the ideas a "waste of money" going further to claim that they could harm students and schools in California. The Libertarian Party of Deleware also responded via Tweet, calling the demands "ridiculous" as they struck down the existence of public sector unions.
Corey A DeAngelis, the National Director of Research at the American Federation for Children condemned the LA teacher's union remarks. He said that the use of Teacher Appreciation Week to squeak through demands to Fox News Digital was more proof of their wrongdoings over the years. "The Los Angeles teachers union is at it again. In their 2020 report on safely reopening schools, they let the mask slip by calling for unrelated political demands such as a wealth tax, Medicare for all, and a ban on new charter schools. Now they're using Teachers Appreciation Week to list a bunch of demands including student loan forgiveness, gardens, restorative practices, ethnic studies, ending 'privatization,' ending standardized testing, and more money," he said.
The United Teachers Los Angeles is the largest representative of certified, non-administrative staff within Los Angeles' Unified School District. The LA teachers union has long been active and vocal in a range of politics. Because of their power to sway legislation, the use of unions has long been questioned, and it's only getting worse.