A tenured UCLA professor quit his job after 26 years of employment due to what he claims is a "WOKE takeover" of education.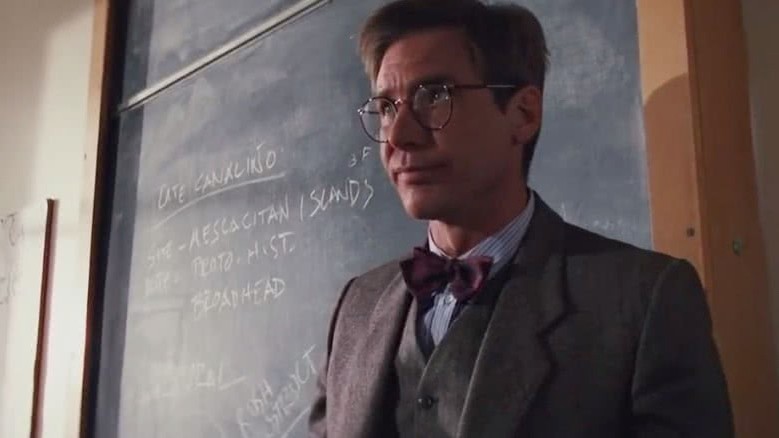 A tenured UCLA professor quit his job after 26 years of employment due to what he claims is a "WOKE takeover" of education. He blamed the "intellectually corrupt," and that "militant faculty" members have infiltrated campuses. What's more, he cited specific instances of colleagues being punished for dissenting from one-sided political ideologies which have become increasingly popular on college campuses in recent years.
Joseph H. Manson published a lengthy blog post about the situation on Independence Day. He lists himself as not only a "social scientist," but a "refugee from mainstream higher education." The post in question compared his experiences to that of Dr. Jordan B. Peterson and a handful of other former college professors who have experienced canceled culture and personal attacks based on political positions. The former UCLA professor described how he witnessed a shift in the educational practices of the university since his tenure in 2000.
In 2018 he witnessed an attack on colleague P. Jeffrey Brantingham's research regarding urban crime. Using past trends, Brantingham created predictive criminal monitoring software and marketed it to law enforcement officials. This is not a crime, nor is it against UCLA policies, but because it worked to display crime statistics which implicated black suspects, the school's Anthropology Graduate Students Association deemed the project a criminalization of black culture. Because of these accusations, the Vice Chancellor of research began to investigate his work. The results found no credible offenses but his classes were banned from using school course numbers, and a faculty-led student group was mobilized to harass him. 
This is just one of many cases that Manson notes in his post. He went on to list various professors who were banned, fired, and punished for crimes against "WOKE" ideology. These ranged from refusing to support identity politics in the classroom to decrying modern anti-semitism which is alleged to have spread among UCLA through anti-Zionism propaganda.
Although the 62-year-old professor is fed up, many of those who have fallen prey to cancel culture and angry mobs of militant faculty and students remain working as professors. Manson described how some are not even on speaking terms with their colleagues, nor do they support the universities they work for. It has even been suggested to him that he remain teaching just to earn a paycheck. Yet, continuing to teach at UCLA does not interest Manson.
He fears that the entire higher education system is beyond repair, that it is no longer worthy of his time and effort. As enrollment drops and tuition fees skyrocket during the current financial collapse, many students share this belief that college affiliations are no longer worth the cost. How universities like UCLA  will fare — as a mass exodus from academic "wokeism" continues to plague institutes of learning into the 2022-2023 school year — is uncertain. 
For now, Americans can read the UCLA professor's post and draw their own conclusions. Manson has committed to writing more about his experiences. These are expected to shed light on the inner workings of the crumbling higher education system, just as the July 4th post displayed the damaging effects of biased political rhetoric infiltrating college campuses.