A new law will be enacted allowing vaccinated teachers to use paid time off for missed school days related to COVID.
The Chicago Teachers Union is celebrating a huge win today. Last night, Illinois Governor J.B. Pritzker announced via a press release he is planning on signing House Bill 1167 heading to his desk. The piece of legislation will allow fully vaccinated teachers and other school staff to take COVID-related paid time off without having to use sick days. 
Seen as a big win for teachers in the state of Illinois, the new law will also return Covid related sick days to vaccinated teachers and staff that had to use them up throughout this school year. Pritzker is expected to sign the bill this morning at a ceremony inside the Illinois state capitol. Once signed, the law will go into effect immediately.
The governor vetoed a similar bill back in January. Pritzker's prior decision came after a standoff between the Chicago teachers union and Chicago public schools. Originally the piece of legislation would have given all school employees, not just vaccinated teachers, access to Covid related paid time off regardless of whether or not they were vaccinated.
Once signed, House Bill 1167 will apply to all fully vaccinated teachers and employees of public school districts, universities, and community colleges. Furthermore, the bill will apply to vaccinated staff that are required to stay home and take care of children for Covid related issues. The new bill will also provide wage protections for all hourly school employees like janitors or bus drivers who have no other option than to miss work for Covid related school closures.
The battle to get this bill pushed through came to a head earlier this year when the Chicago Teachers Union – one of the oldest in the country– demanded more COVID safety protocols and a better policy for missing work because of the pandemic. After a walkout and strike,  the Illinois Education Association worked with the union on a compromise, as more and more teachers complained of exhausting all of their sick and personal days for required COVID quarantines. Many Illinois teachers have been required to take unpaid time off to quarantine as well. To compromise, the advocacy groups agreed to change their demands to only include vaccinated teachers and staff.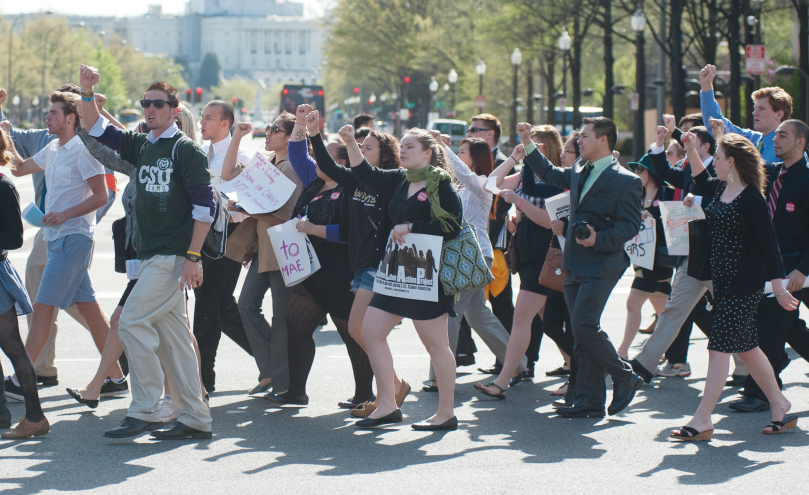 The Chicago Public School District was originally against the measure. They feared the law as it was originally written would add more strain to school districts in the state already reeling from staff shortages. But on Monday, the school district appeared to approve of the amendment making it so that only vaccinated teachers and other personnel would be covered. Other than hoping that vaccinations would mean fewer employees missing work, they are pleased that the legislation might act as an added incentive for school staff to get the vaccine. 
But not everyone agrees with laws that mandate COVID vaccinations. Many Republicans and others believe that requiring the vaccine goes against human rights. Furthermore, they see it as an overreach from the government, despite the fact that plenty of vaccinations have been mandatory in the United States since the 19th century. But regardless of opinions, vaccinated teachers across the state of Illinois will surely be pleased today.
Once Governor Pritzker signs the bill this morning, vaccinated teachers and employees throughout Illinois will not only have more safety measures in place if they happen to miss school for COVID related reasons, but they will also soon see their tally of sick days available rise once again if they had used them previously this school year. The new law is a huge win for teacher unions. More than likely, we will see plenty of similar bills introduced in other states.