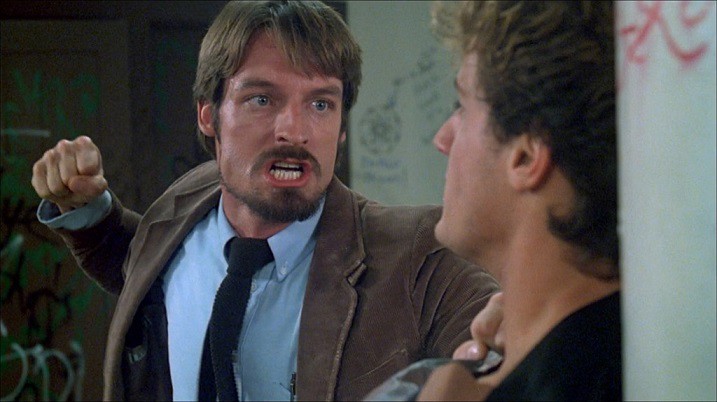 It isn't the first incident of school violence at Pittsburgh's Brashear High School, nor is it likely to be the last. But it is a despicable crime and one you'd think the people in charge would bear some serious responsibility for. Instead, the high school's principal has been put on "non-disciplinary paid administrative leave." That means he doesn't have to go to work for awhile, but they'll still pay him. Maybe he'll take a trip to Tahiti. This action taken against the school principal will remain in effect until the school reviews the violent act.
The school violence in question was caught on a student's cell phone and although faces have been blurred and names withheld because of the involved students' ages, what can be seen is loathsome, nauseating, and criminal. The video starts with one male student being held down on the ground. Then, another male student appears, picks up the boy, and body slams him to the ground. The male then proceeds to stomp on the face of the downed boy. He stops, then for good measure goes back and stomps on the boy's face a few more times. If you're brave, you can see the violence here, but a word of warning, it is hard to watch and we don't recommend putting those images in your brain.
By the time school security arrived, it was too late. The incident was over and the 17-year-old student was left motionless on the ground. The student was eventually rushed to the hospital where he continues to recover from his physical injuries. According to a Pittsburgh Public School spokesperson, the fight involved multiple students and it's not the first time this has happened to this particular kid.
The incident was just the latest violent act at Brashear High School, a place that has seen students injured as well as staff in numerous brutal assaults. With all the school violence taking place over the past few months, the district felt it had no choice but to send the school's principal home to relax on paid leave until the investigation concludes. "You know, it sickens me. It really does. We see an uptick in violence," said Pittsburgh Federation of Teachers President Nina Esposito-Visgitis to local WPXI.
Many parents and former students are in full agreement with Esposito-Visgitis's assessment of how sickening the problem is. One former student commented on Facebook saying, "I'm a Brashear graduate and it's sad that I have to consider keeping both of my daughters out of Pittsburgh public schools after elementary." Another didn't even seem surprised at the school violence noting, "I used to work for PPS and I'll tell you first hand this behavior goes on daily."
Right now, the Brashear High School police are handling the investigation behind the latest act of school violence, but that may change as things move further along. The students involved are facing disciplinary actions and may also be looking at possible criminal charges.
This latest incident follows a number of other high-profile and disgusting acts of school violence taking place within the Pittsburgh Public Schools system. Back in late October, a Brashear High School police officer was injured while trying to break up a fight outside the school. Then in November, another Brashear High School police officer was hurt after he was assaulted by four students.
These acts of violence continued when just last week, 15-year-old Marquis Campbell was murdered while he was sitting on a school van that was parked outside of the Pittsburgh Oliver Citywide Academy. When the Pittsburgh Public Schools school board convened on Monday, parents, teachers, and even some Pittsburgh Public School staff let it rip. The parents let the board know their fears in sending their children to school while staff members said how fearful they were in showing up to work.
One teacher, Kristen Johnson, who teaches at Brashear High School, wrote a letter to the school board. It read: "I'm disgusted. I'm disgusted that our district has experienced heinous acts of violence including the death of a 15-year-old student." Johnson then wrote, "I'm outraged we continue as business as usual after the death of a student, staff injuries from breaking up a fight, and another young adult in the hospital because of a fight."
Parents are asking for more counselors and mental health resources. They say that the lockdowns, the remote learning, the mandates, everything has had a deadly effect on the well-being of their children. With school violence on a major uptick, some parents, teachers, and even students themselves feel that those perpetrating these acts of violence are not being held accountable.
"Students know they don't have consequences," said one parent. "I've heard with my own two ears kids say I don't give a shit — nothing is going to happen to me." As schools look to return to full-time in-school teaching, school districts expect the violence to continue to rise. Kids have been locked away for too long and some response to it is violence. Whether it is a mental health issue or not, school districts need to be better prepared to handle these incidents of school violence.
Article continues below headlines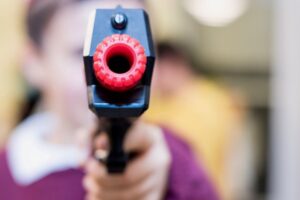 ---