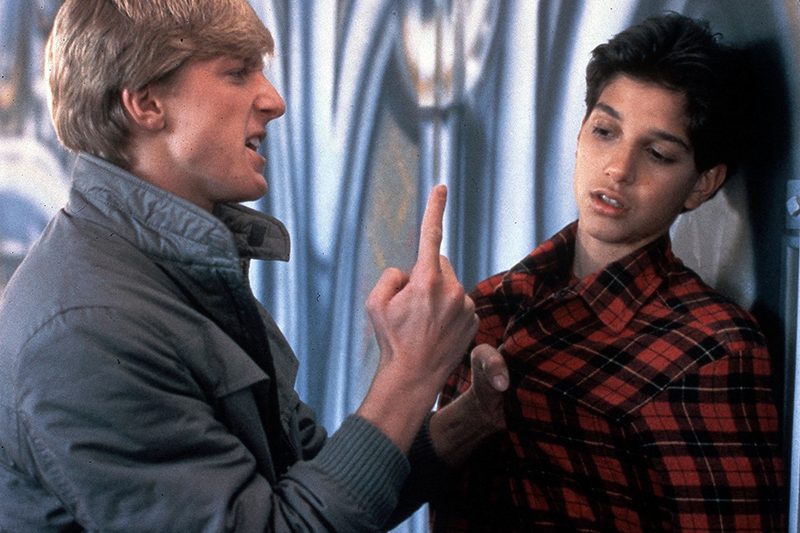 Just getting back into classrooms during the ongoing COVID pandemic has been more miss than hit and now with the new omicron variant, many schools are going back to the early days of COVID and virtual learning. But as schools slowly open, there is another big issue students and faculty have to worry about – the dramatic rise in school violence.
This problem is not a small one. It is seen from coast-to-coast and everywhere in between and like COVID, it simply is not going away. In fact, many education and law enforcement experts expected school violence to rise based on how traumatic the past two years have been for many students. Having to attend school remotely, not being able to see or hang out with friends, watching parents lose jobs and with that money, has all taken its toll.
"It didn't take a genius to see that whenever school started back, there were going to be a lot of challenges around it," says Mo Canady, executive director of the National Association of School Resource Officers, to U.S. News. "We're hearing a lot from our members about mental health needs for kids. It shouldn't be a surprise to anyone, but it is, unfortunately."
While most experts claim that school violence rarely involves firearms, the data shows something different. Between August 1 and November 3, 2021, there were 123 reported incidents involving gunfire on school properties. This data was compiled by the Center for Homeland Defense and Security's K-12 School Shooting Database. In 2019, during that same three-month timeframe, there were only 40 reported incidents.
"We are seeing dramatically more shootings than at any other point in our dataset," says David Riedman, an educator and criminologist who created the database. "These shootings are different from the pre-pandemic (shootings) because the majority are disputes between students that are escalating into shots fired, rather than planned attacks." Riedman also noted that more students were bringing firearms to school campuses across the nation. "While threat assessment teams can look for the red flags of a planned attack," he added, "it is very difficult to detect a conflict between students that will escalate into the shooting." And while the Department of Homeland Security issued a public awareness bulletin warning school districts across the country that as kids returned to school, the threat of violence in schools remains high, schools found themselves unprepared for how fast things got out of control.
One of the biggest tragedies of 2021 came on November 30 when 15-year-old Ethan Crumbley entered the Oxford High School campus with firearms and bad intentions. When all was said and done, he had killed four students while wounding six other students and one teacher. But gun violence isn't the only type of school violence on the rise.
The Illinois Education Association (IEA), for example, is calling out school districts across the state for not adhering to school safety laws, House Bill 1561, the state legislature passed in 2019. "Every incident where someone in a school is injured at the hand of another is heartbreaking," said IEA President Kathi Griffin to WREX 13. "Violence is increasing in our schools across the state. Our educators should not have to constantly worry about their safety and the safety of their students. This is not their problem to solve. They're under enough stress already. School administrators need to take immediate action to keep our students, staff and communities safe."
In Sioux City, Iowa, 12 students were charged with threats of violence as Tik Tok postings began to circulate claiming these acts were going to happen. Police in Sioux City finally determined that the threats were made to cause panic and none of them were truly legitimate. In Dubuque, Iowa, a 12-year-old boy was charged after he posted on a social media account that he planned on bringing a gun to school. The student was located at school but was not carrying a weapon. He was still charged with the Threat of Terrorism.
In Aurora, Colorado, parents are up in arms after two shootings occurred outside district high schools. The uproar was so great that it forced the Aurora Public Schools District to ask parents and the surrounding community to not post rumors of possible school violence on social media. They ask that any safety concerns should be reported directly to schools, the police, or through their Safe2Tell website.
Aurora Superintendent Rico Munn sent a letter out to families saying that sharing rumors online could cause unneeded panic. "We take all threats to the safety of our students and staff seriously," Munn said through the Sentinel. "Unfortunately, misinformation about violence and threats is easily spread across social media platforms, which can cause undue alarm." His entire letter can be read here.
Physical violence in schools is also up across the nation. It is now a common occurrence across many campuses seen where fistfights happen daily. Gangs of kids turn on individuals. Kids turn on teachers, on coaches. Sexual violence is also climbing in schools. Many young ladies are fearful to walk school halls alone.
According to Christine Mason, the founder of the Center for Educational Improvement and an assistant clinical professor at Yale, the key is going to be how schools address pandemic-induced trauma. She feels this trauma has made school conditions ripe for violence. Not only have students been unable to spend time with each other, but so many are so far behind in learning that the pressure for teachers and students to catch up is overwhelming. The stress is simply more than many of these kids can handle. Mason feels addressing emotional and social health issues first would go a long way in helping curb the violence.
"It may be really important to slow down a bit and truly engage with kids," Mason says. "We need to talk to kids, listen to them and help them make sense of the world right now." Is it possible? Are school districts prepared to take that step? Do they even have the personnel to make it happen? We are at a critical juncture with our children. The COVID pandemic doesn't appear to be willing to offer any relief. Where we go from here is anyone's guess, but one thing is clear. School violence is on the rise and we need to find answers quickly.