The best gift cards for teachers include Amazon, Starbucks, Visa, and more.
Although we are barely over a month (in some places) since the start of the 2022-23 school year, it is never too early to start thinking about the best gift cards for teachers out there. Holidays are approaching and if not then, well there is next year's Teacher's Week and National Teacher's Day.
But what kind of a gift would be appropriate for teachers? Flowers are always a nice nod, but if you are looking for something to make an impact, gift cards can do the trick. So, what are the best gift cards for teachers? Maybe we can help.
DECIDING ON THE BEST GIFT CARDS FOR TEACHERS
There are a slew of great gift cards out there from department stores to restaurants to streaming services. You can find a gift card for practically any mood, any like, or any preference, so finding one shouldn't ever be an issue. Choosing the right one, on the other hand, make take a little bit of thought.
When deciding on the best gift card for your teacher, the one thing you might want to know is what your teachers like. What interests them? Are they a foodie? Do they like shopping in general? Is there a specific place they love to go to shop? Do they even care what type of gift card they receive?
THE BEST GIFT CARDS FOR TEACHERS
The following is a long list of the best gift cards for teachers. As you go through them, again, try to consider what your teacher would like. You will also notice that we are not including a price point with these individual gift cards. For the most part, you will get to decide just how much to put on the card. The list is in no particular order.
AMAZON GIFT CARD
WHY YOUR TEACHER WILL LIKE IT – Might as well start off with one of the most popular gift cards on the market. Everyone loves to shop on Amazon to include teachers. Not only does Amazon offer just about anything a teacher could want or need, but it also has that Prime shipping. Who doesn't love getting their products shipped for free? Teachers sure love it.
TARGET GIFT CARD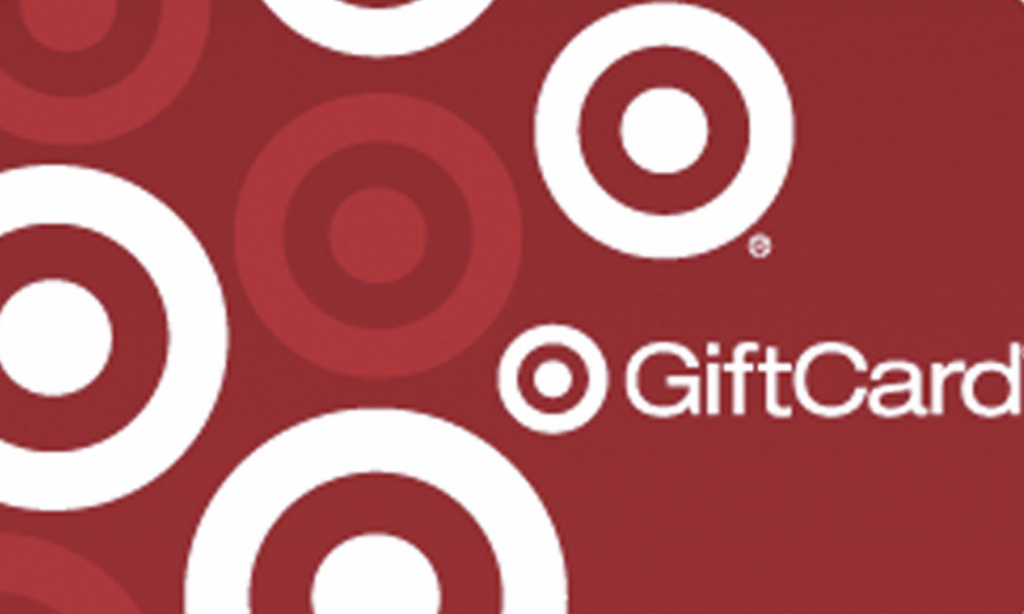 WHY YOUR TEACHER WILL LIKE IT – There are many teachers out there who simply love walking right into the store and having the dollar section staring at them. Target offers tons of options besides the dollar section, and we have no doubt your teacher can find something to their liking at Target.
BARNES & NOBLE GIFT CARD
WHY YOUR TEACHER WILL LIKE IT – Books? For teachers? Yes, please. Teachers, like many of us, love to sit down with a good book in their hands and lose time. Summer breaks? Why not present your teacher with one of these best gift cards so they can grab a book for the beach?
STARBUCKS GIFT CARDS
WHY YOUR TEACHER WILL LIKE IT – First of all, it's Starbucks. Secondly, did we mention that it's Starbucks? It's a not-so-well-hidden secret that teachers need that morning java fix and there is nothing better than getting it from Starbucks. As much as some of those morning drinks cost, gifting your teacher a Starbucks card can be a lifesaver.
CUSTOM VISA GIFT CARD
WHY YOUR TEACHER WILL LIKE IT – This is one of the best gift cards for teachers because of the flexibility it provides while shopping. You can take it anywhere Visa is accepted (which is just about everywhere) and your teacher can go to town with it. Not only can it be used in retail stores, but if you wish to use it at a restaurant, do it.
HAPPY GIFT CARDS
WHY YOUR TEACHER WILL LIKE IT – These are slowly becoming some of the best gift cards for teachers because of all they offer. A Happy Gift Card is a multi-store card that can be used at whatever stores are sponsoring the card. For instance, one card can be called Happy Eats and be used at places like Dave & Busters, Jamba Juice, and Panera Bread. Another Happy Gift card can be called the "Happy Just Because" card and have Lowe's, BJ's Restaurant, Fanatics, Subway, and Ulta as their sponsors.
Article continues below headlines
---
TEACHERS PAY TEACHERS GIFT CARD
WHY YOUR TEACHER WILL LIKE IT – Now this one is a little different than some of the other gift cards listed because this one can only be used for the purchase of classroom resources. As we all know, most teachers out there are having to use their own money to purchase classroom items. Well, this gift card was created to help offset the price of classroom supplies. Teachers love this card.
BATH & BODY WORKS GIFT CARD
WHY YOUR TEACHER WILL LIKE IT – Ahhh. The smell-pretty card. There aren't many teachers that don't love going into Bath & Body Works and finding their favorite candle or their favorite lotion. Plus, there are plenty of options here to brighten up the classroom.
XBOX OR PLAYSTATION GIFT CARDS
WHY YOUR TEACHER WILL LIKE IT – For the gamer teacher. We all know just how expensive it can be to be a gamer. Video game prices continue to jump, like most everything we buy nowadays, so handing your teacher one of these would surely make them smile. Of course, make sure your teacher actually likes playing video games. Also, make sure you know what console they have before you make that purchase.
SPAFINDER GIFT CARDS
WHY YOUR TEACHER WILL LIKE IT – If there is one thing your teacher deserves just about more than anything is a nice, relaxing day at the spa. Obviously, you can't fund the entire day (have you seen how expensive it is for a Spa Day?) but kicking in some money towards a nice relaxing day wouldn't be a bad thing.
---
Going through the above list, one more thing you may want to consider before making the purchase of the best gift card for teachers is flexibility. While some teachers love the thought of a Starbucks, Kohl's, or Subway gift card, the flexibility of a multi-store gift card can be very attractive. Even better, a Visa gift card that can be used in any store might even be more attractive. Again, it all comes down to your teacher and what they prefer.
WHEN TO GIVE THEM TO TEACHERS
So, now that we have narrowed down the best gift cards for teachers, we now need to know when it is the best time to give that card. The school year is a long one, replete with numerous holidays and important, special days for teachers in general. Here is what's coming up.
The first thing on the calendar is Halloween. Now, this isn't typically a holiday where a gift card would be handed over, but it isn't unheard of. The next thing coming our way would be the Thanksgiving week holiday. Again, Thanksgiving isn't a holiday that typically sees the exchange of gift cards, but if you are so choosing, nothing is stopping you.
Then comes the big one – Christmas. Christmas break (or Winter Break as it is now being called) is typically a two-week vacation, so finding the best gift card for your teacher would need to be done early. You are going to want to present your teacher the gift before school break commences and hopefully, you won't have to wait until school is back in session after the winter break. After that, you are probably going to have to wait until Teacher's Week and National Teacher's Day before you present your favorite teacher with the best gift card.
For the 2022-23 school year, Teacher's Week will fall during the week of May1-5, 2023. National Teacher's Day also falls within that week. Next year National Teacher's Day will be on Tuesday, May 2, 2023. Either way you look at it, you have plenty of time to get out and look for the best gift card for teachers.