One of the best ways to help the little ones along with language development and literacy is the introduction of rhyming. This early-age introduction is the perfect way to teach young kids just how the English language works. It can help them notice words and work the sounds of a specific word. While nursery rhymes are a great source to get kids started, and actually one of the main sources, there are also other resources that can help out parents and children. These are rhyming dictionaries. So, let's take a look at these resources and see if we can determine what is the best rhyming dictionary.
WHY RHYMING IS SO IMPORTANT?
Using rhymes to teach children how to speak has been proven time and again to be a great tool in helping children with their literacy skills. It all boils down to repetition – words, ideas, skills – that is very important not only to learn language and words but also key in brain development. There are numerous ways that you can use rhyming to begin children on their language learning journey, using the best rhyming dictionary is just one way. You can use rhyming through simple nursery rhymes, you can use it through song. You can use rhyming for rhythm which allows children to have fun with words and learn about sounds as well. The best rhyming dictionary can help with all.
By using rhymes, it teaches kids the fun rhythms of language. Reciting nursery rhymes also teaches kids how to use different voices; animated voices. This can also teach them how to read (when they are ready for that adventure) with much more expression.
When kids become familiar with a certain nursery rhyme or a rhyming dictionary or book, they start to anticipate rhyming words. This teaches children how to predict. As they are reading, learning to predict is a very important reading skill.
If you think about it (in rhyme if you wish) rhyming is also an important skill to have while learning to write. This is one area that the best rhyming dictionary can come into play. Rhyming while writing can show children that words that rhyme or have common sounds many times also share common letters. For example, the rhyming words hat and cat both end with -at.
If kids turn their rhyming attention to more than just the best rhyming dictionary, it can help spark their imagination. Listening to rhyming children's songs or poems is the perfect way to help kids expand their imagination. We all know just how important imagination is to children's growth.
The bottom line here is simple. We all know just how daunting a task learning to speak and learning to read can be for some kids. Rhyming is fun. Rhyming can add joy to the fear some children have.
WHAT IS A RHYMING DICTIONARY?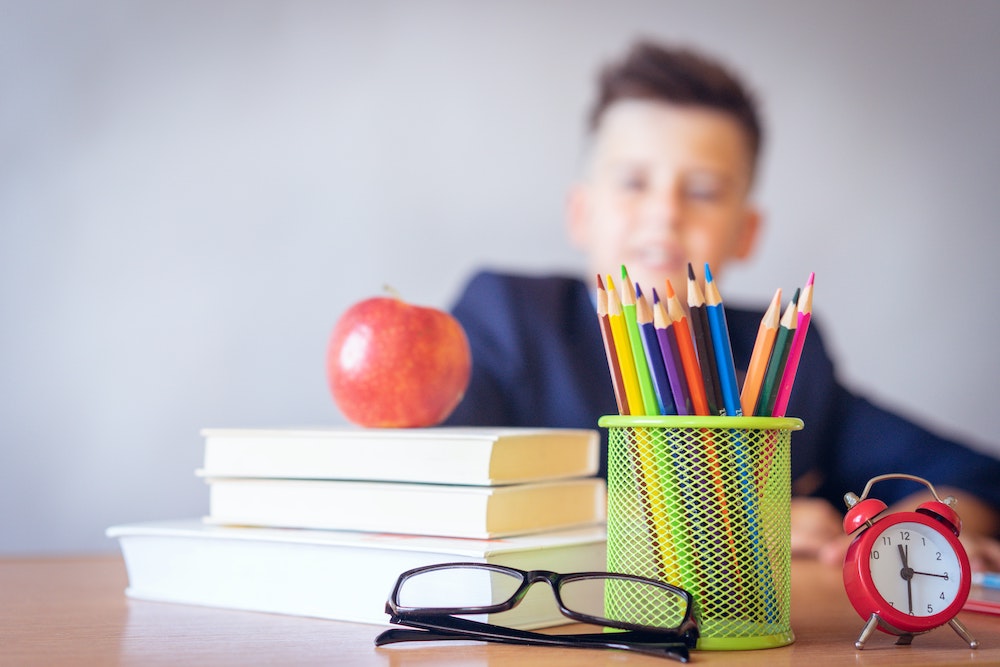 There are a couple of ways to take advantage of the best rhyming dictionaries. The first would be the old-fashioned paper version – a true book. There are a number of great choices of actual written rhyming dictionaries. But what they are is books that list specific words and all of their possible rhymes for a given word. It's truly that simple.
When looking at these types of books there is a number set up for kids. Some are dictionaries and some are just books that are filled with rhymes. Let's take a look at some of the best rhyming dictionaries for kids. They are not listed in any specific order.
THE BEST RHYMING DICTIONARY
OXFORD CHILDREN'S RHYMING DICTIONARY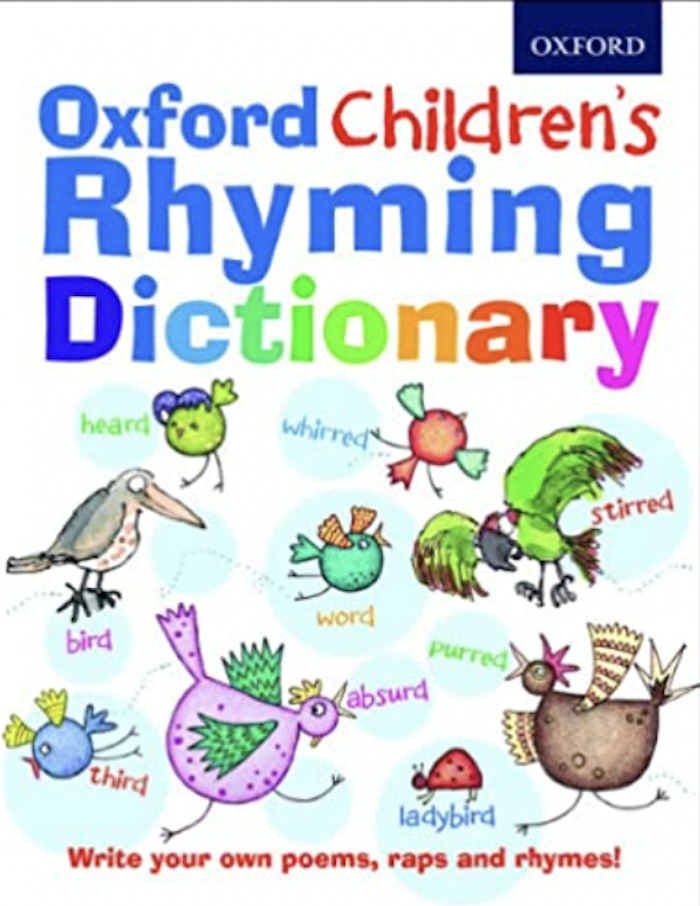 PRICE – $21.59 on Amazon.
WHY WE LIKE IT – This dictionary is the perfect companion for children. It helps them develop their language and creative writing skills, even for those young kids. This rhyming tool lists words in alphabetical order that in turn rhyme with an index of sounds. This is one of the best rhyming dictionaries as it makes it very simple to rhyme words and reinforces the spelling of words as well.
Article continues below headlines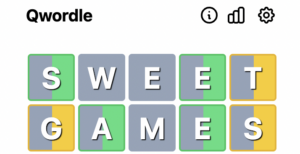 ---
The back of this best rhyming dictionary contains activities that explain to kids the various types of rhymes. Kids will learn raps, chants, and limericks that will help children learn the different aspects of rhyming to help with their language skills.
SCHOLASTIC RHYMING DICTIONARY: OVER 15,000 WORDS
PRICE – $23.89 on Amazon.
WHY WE LIKE IT – This best rhyming dictionary has been in use since 1994. Teachers are very fond of this dictionary, as they have used it countless times to help write children's rhymes or to even build children's rhyming puzzles. The dictionary is very well organized, simple to use and find the rhyme you need, and it comes with cute pictures to go along with the many rhyming words.
RHYMING DICTIONARY FOR KIDS
PRICE – $9.99 on Amazon.
WHY WE LIKE IT – This is one of the newer best rhyming dictionaries. Released in 2019, this one focuses on teaching kids how language works. Kids will learn how to notice words and how to also work the sounds within the word. This dictionary also includes rhyming word cards and sight word worksheets that will help children practice easy sight words.
WE GO TOGETHER!
PRICE – $5.91 on Amazon.
WHY WE LIKE IT – This book deviates from the normal dictionary. Instead, this one is more of a rhyme book that tells and shows kids what words go together. For instance, "We go together like ice cream and cone. We go together like dog and bone." The book is filled with rhythm and rhyme that kids will find irresistible and want to read time and time again.
ZIN! ZIN! ZIN! A VIOLIN
PRICE – $8.99 on Amazon.
WHY WE LIKE IT – Another book that eschews the normal dictionary look for rhyming and rhythm through story and pictures. The cool thing about it is that the book is centered around musical instruments. Kids learn about trombones, trumpets, French horns, and various other musical instruments through rhyme until an entire orchestra is built. It is a fun way to learn the English language.
CAN YOU FIND A RHYMING DICTIONARY ONLINE?
A physical copy is not the only way you can use the best rhyming dictionary. There are plenty of nice rhyming dictionary resources online as well. These work well if you prefer to teach your child online. A couple of the best rhyming dictionary websites include Poetry4Kids and Rhyme Desk. Both sites are very simple to use. With both, you only need to type in the word you wish to rhyme in the search bar and hit the rhyme button. Results will then appear showing you all the words that rhyme with the word you just searched.
FINALLY
Rhyming is one of the best ways to engage kids when learning to speak. The best rhyming dictionaries are great resources for parents and their kids. On top of the best rhyming dictionaries listed above, there are numerous more that can be used as well. The same goes with online resources too.