According to extensive data and rankings, New York is the best state for teachers to work, while Hawaii comes in dead last for educators' quality of work life.
Education varies significantly from state to state, and with that, so do teachers' jobs. To help guide teachers in understanding which states take good care of their hard-working educators, WalletHub recently ranked them to find the best and worst for teachers to work in. According to their extensive report, New York ranks supreme, while Hawaii is the worst state for these workers to find jobs.
WalletHub collected data from all 50 states and the District of Columbia to compare and contrast the benefits to teachers. Within two key categories: Opportunity & Competitions and Academic & Work Environment, 24 metrics were used to rank each state. Some classifications were weighted more than others.
For example, starting teachers' salaries and the length of time before reaching tenure were double-weighted under opportunity and competition. Average salary, growth potential, and pensions were also considered. To make sure the data wasn't skewed, cost of living metrics for each state were taken into consideration and adjusted to depict more accurate comparisons.
Regarding teachers working conditions and environments, each state's quality of the school system was weighted the highest. They accounted for this with data from a previous Wallethub report ranking states by school performance. Additionally, technology accessibility, available curriculums, classroom sizes, funding, and turnover data were also examined.
The Empire State ranked highest, with WalletHub suggesting that New York is the best state for teachers to find a job. The east coast state ranked supreme in average teacher pay. Adjusted for cost of living, News Nation Now reports that in 2022, the average pay for New York educators was $80,286.
Likewise, New York spent the most on per-student funding. Here, state funds allocate a whopping $24,000 each year to pupils. This means that teachers in New York likely shell out farr less of their own cash to purchase needed classroom supplies.
Following New York, Utah ranked as the second-best state for teachers to teach. The Beehive State didn't necessarily score high on the work environment, however, their overall monetary benefits and package scoring were superb. Next up came Virginia, Florida, and Washington, respectively.
So who ranked in at dead last? Unfortunately, WalletHub claims that teachers working in Hawaii suffer the worst overall benefits of the job. The island state has an abysmal annual salary average, ranking them as the worst state for pay, where the average salary sits at $47,156.
According to a report from Hawaii News Now, the state's teachers' union called this finding "embarrassing." What's more, teachers working in the state have long known this to be the case. Over the past six years, a startling amount of educators have left the state to teach elsewhere.
Following Hawaii, New Hampshire ranked second to last for teachers to work. Even worse than Hawaii, The Granite State ranked dead last for overall compensation and benefits. If simply taking the school environment into play, however, New Hampshire would have faired much better, ranking 9th best in this category.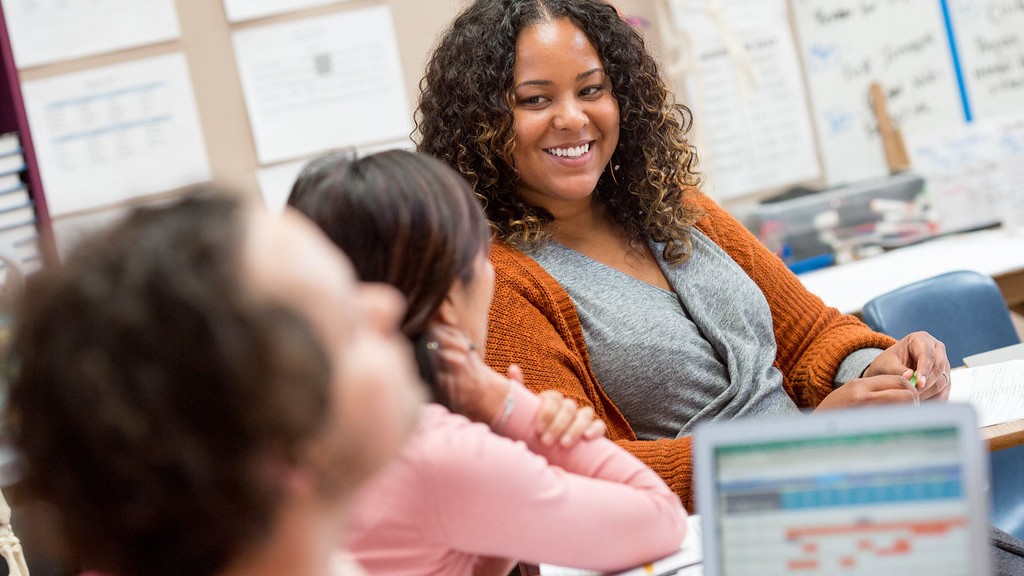 After New Hampshire, the District of Columbia, Arizona, and New Mexico rounded out the bottom five worst states for teachers. Whether or not this information will steer states' policies in the industry is unknown. But what is very clear from this report, is that education and quality of work vary drastic+ally in America from state to state.
Article continues below headlines
---