No matter what side of the aisle you line upon, whether you're in his corner or not, or whether you're a fan of his politics or not, you have to at least admit that Florida Governor Ron DeSantis is consistent. He has been unwavering with his message during the COVID pandemic, he has been consistent with his Florida masks mandate (or lack thereof), and his consistency was on full display once again right before he took to the podium at a University of South Florida (USF) press conference. He didn't mince words.
See the video below:
DeSantis was at USF to talk about the $20 million in funding that was being given to the university for cybersecurity training. In attendance, situated behind him, was a group of students from Middleton High School in the Hillsborough County School District. As Gov. DeSantis approaches the podium, his frustration was apparent, and he tells those high school students what was on his mind as it pertained to Florida masks.
"You do not have to wear those masks. I mean, please take them off." You can hear some nervous giggling in the background as DeSantis continues on. "Honestly, it's not doing anything and we gotta stop with this COVID theater." He paused briefly before saying, "So, if you want to wear it, fine. But this is ridiculous." Gov DeSantis then roughly sets down his binder on the podium, sighs heavily while shaking his head in disappointment.
After DeSantis made his remarks to the students, at least two of them could be seen taking their masks off with big smiles emerging. Whether those were nervous smiles or not, one can only guess. The students looked pretty pleased that they could remove their masks in Florida. We thank Marie Oakes of the Westphalian Times for posting it to her Twitter feed.
Hillsborough Schools Superintendent Addison Davis said in her statement that the district's students "should be valued and celebrated." She then continued via the Herald-Tribune, "It is a student and parents' choice to protect their health in a way they feel most appropriate. We are proud of the manner in which our students represented themselves and our school district."
Governor DeSantis has never hidden his disdain behind a mask. He has consistently fought against CDC recommendations, wanting to leave those decisions to those most affected. He has also seen the damage done by keeping students buried behind a mask and out of schools. His fight has been long and hard and there are plenty of others who have embraced shedding their mask in Florida.
Christina Pushaw, Gov. DeSantis' spokeswoman, responded to his USF request. "As the governor said, 'you can wear them if you want' but there's 'no evidence' masks make any difference," she said in a statement to Fox News. "That has been clear for a long time, and the data informed our state's official guidance. Following Florida, the CDC has even stopped recommending mask wearing for most Americans."
Pushaw, in her statement, even went further with the Governor's thoughts on Florida masks. "After 2 years of mixed messages and social engineering from health authorities and media, the governor wants to make sure everyone is aware of the facts and data now, so they can feel free and comfortable without a mask," she added.
While many are on his side concerning the Florida masks mandate, there are plenty of others across the country who do not agree with his vision to unmask the state. One opponent of DeSantis, Florida Agriculture Commissioner Nikki Fried said in a statement that what transpired at the USF only "shows you who he really is." Fried is running in the Democratic primary for DeSantis' job continued, "I can't believe a grown man would bully high school students like that. He's clearly unhinged. The governor talks a lot about freedom, but only if he gets his way. That's not freedom, that's dictatorial and unacceptable."
Florida Democratic Party Executive Director Marcus Dixon agreed with Fried's sentiments, adding to them by calling DeSantis a "bully." Dixon said in his statement, "This Governor doesn't support freedom, he supports his way or the highway. He should drop the charade and stop trying to score culture war points."
Article continues below headlines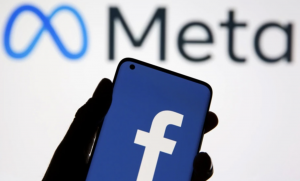 ---
Consistency; That is Gov. DeSantis in a nutshell. He dislikes Florida mask mandates as much as he dislikes critical race theory being taught in schools and he isn't shy about letting anyone know that. Even if they are high school students.