Madison county schools in North Carolina will start the school year equipped with assault rifles in each school building.
Since the tragic shooting inside Robb Elementary in Uvalde Texas last May, states and school districts have been busy working to come up with new ways to ensure that shootings like this are prohibited from claiming the lives of students once again. Some are hardening schools via ramped-up security measures, while others are taking new approaches that will allow teachers to carry firearms on campus. In another new and innovative measure, Madison county schools in North Carolina will be stocked with assault rifles this year, in a move that is met with praise and criticism from both sides of the perspective on how to address the issue of mass shootings in schools.
According to a report from Citizen-Times, every Madison county schools' campus will be equipped with AR-15 rifles, in a direct response that came as a joint collaboration from both the school board and local police to bolster security following the Uvalde school massacre months ago. As part of multiple efforts being made to make campuses more secure and safe from threats, the assault rifles will be locked up in storage within the school, along with extra ammunition and a breaching tool as well. While the district is applauding the decision as a necessary means, some gun safety advocates are criticizing the move.
What is known is that each of the Madison county schools will be stocked with assault rifles at the beginning of the new school year, however, many details remain unclear. It is unknown how many AR-15 rifles will be provided, as well as how they will be secured, and who will have access to them. To those who have reservations about the new measure, Sheriff Buddy Hardwood asserts that the security move is, unfortunately, a necessity, given the state of affairs surrounding gun violence trends in schools across the nation.
Harwood iterated how stockpiling assault rifles inside of the Madison county schools could help authorities and on-campus officers quickly respond to threats, instead of having to wait for what could be precious time spent saving lives from an active shooter. To this, the sheriff noted that he wouldn't want to have to "run back out to the car" to obtain an assault rife, nor wait for the fire department to arrive with breaching gear in case the shooter is barricaded in a room.
Additionally, Harwood believes that by having firearms that can deal more damage and shoot more rounds, officers will be better equipped to take on active shooters. He noted that school officers can only carry a maximum of 50 rounds in their pistols. Assault rifles, however, can hold up to 100 rounds and can be quickly changed out within seconds. But considering the fact that hundreds of cops, with plenty of ammunition, failed to stop the Uvalde gunmen from taking 21 lives, many critics of the move by Madison county schools feel that it fails to address the real issue at hand.
Allison Anderman, a senior counsel and director of local policy at Giffords Law Center to Prevent Gun Violence, and Andy Pelosi, the co-founder of the Campaign to Keep Guns off Campus, spoke with USA Today about why they both feel the move by Madison county schools is the wrong one. Anderman said it's a deterrent and distraction from the real issue that needs to address how these perpetrators easily access firearms in the first place. Likewise, Pelosi noted that law enforcement responding in the Uvalde shooting already proved that added gun power doesn't make a difference in active shooter scenarios.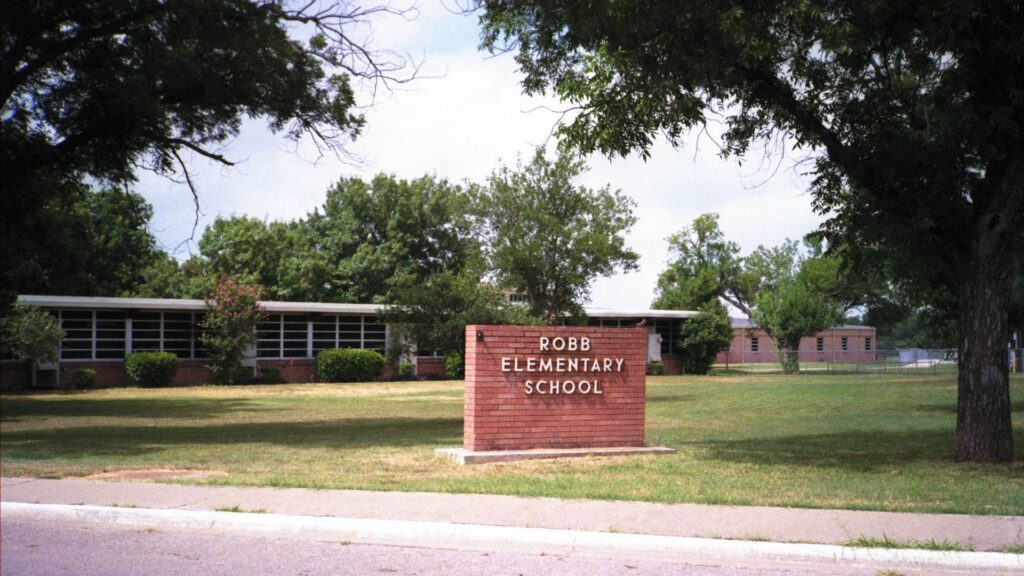 Despite the many opposing viewpoints on school shootings and how to deter them, Madison county schools have already approved the measure and will be stocked with assault rifles at the start of the school year. Whether or not the initiative will make a difference if any of the schools have an active-shooter situation is yet to be seen. But what is known is that parents, students, staff, and authorities all can agree on one thing, and that is the hope that the rifles will never have to be accessed.