A Pewaukee principal is taking matters into his own hands, addressing a bus driver shortage by transporting students himself.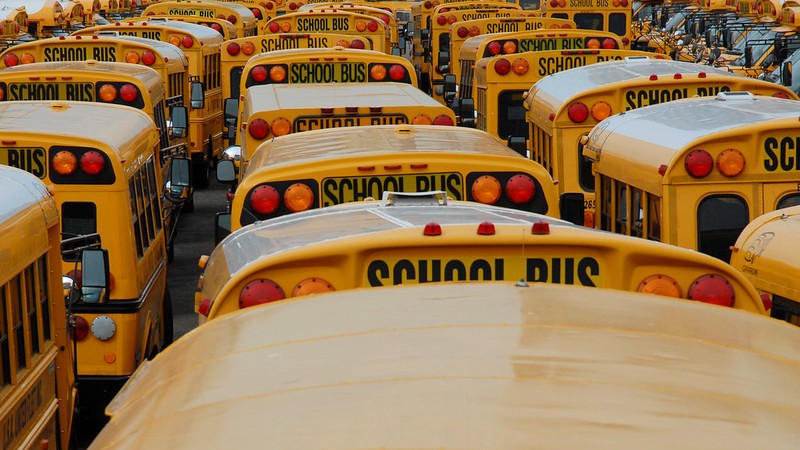 The worker shortage is highly affecting the education profession. Not only are teachers and in-school staff in high demand, but so are custodians and bus drivers. While many districts are working to ensure that proper transportation is provided, one Pewaukee principal and his athletic director have stepped up to fill in during the driver shortage. 
Wisconsin's Pewaukee High School was struggling to fill in bus driver positions. They have been able to cover morning and afternoon drivers, but finding workers for athletic programs and out-of-the-area charters for games and events has been difficult. The school's athletic director, Jeff Behrens witnessed this firsthand last school year. He found himself helping to drive students himself and even the Pewaukee principal, Brain Sniff began helping out. 
This led both to rent large passenger vans to drive student-athletes to away games. It was an unnecessary expense that didn't pose any long-term solutions. The Pewaukee principal and athletics director began to consider the prospect of obtaining their own commercial driver's licenses. That way they could drive school buses and transport full teams more easily. 
This solution has proved to be helpful. Even the bus company serving the district, Go Riteway, provided lessons so the Pewaukee principal and athletics director could get certified and drive before the start of the new school year. The bus company employees have displayed a desire to truly help school officials serve students to the best of their ability and that's a partnership that both Sniff and Behrens have praised. 
Throughout the driver shortage, schools have begun offering sign on-bonuses and extensive pay raises. Ensuring that buses are properly staffed is a main goal of many districts throughout the nation. Like vacant teaching positions, these spots are sometimes difficult to fill for a variety of reasons. Flexibility is a main job prospect in the modern market and so having more stringent schedules leaves driving positions slightly less desirable. Even so, school officials like the Pewaukee principal and his athletic director are learning to "think outside the box" to find new ways to help out.
Brian Snuff is not just a school worker but also a father. His investment in the situation is a bit more involved, being that his son is an athlete, so he directly felt the necessity for solving the transportation issues firsthand. The Pewaukee principal recognized this and used his position of power to help out instead of pushing the responsibility onto others.
Whether the Pewaukee principal or the athletics director will find themselves filling in for drivers during morning or afternoon routes has yet to be determined. For now, those roles are filled and they are prepared to step in when athletics teams are in need of transportation for away games and events. Helping students get home after practice is another benefit to these school officials receiving their commercial driver's licenses. It is yet another creative solution that has proven that when there's a will there's a way. Dedicated educators across the country are taking on more roles and responsibilities throughout the worker shortage and their efforts are much appreciated by the communities they serve.