Ever since the world went into lockdown status, the nation's education system has been under fire. Remote learning became the norm, but it was a norm that was less than beneficial to all parties concerned. One of the reasons remote learning has gone so poorly is that the online learning platforms many of the school districts are using are, in the opinion of many parents and teachers, terrible.
One of these online platforms was called Edgenuity, an education tech company owned by private investors based in Scottsdale, Arizona. This platform is sold as an online curriculum for K-12. Before the pandemic wreaked havoc on the unprepared, Edgenuity was known as a "credit recovery" program, meaning its online classes were for students who either previously failed courses and needed a redo to catch up.
It seems Edgenuity online courses were not set up initially to handle what was to come. School districts began to shutter schools. At first, it was meant for "two weeks" but that two weeks extended. Then it extended again. With the writing on the wall, school districts were then left to figure out how to educate an entire nation over the internet.
Edgenuity was founded in 1998 as E2020. They admitted that their products were not designed to handle pandemic-related issues. Their products were more for the individual. One problem they were facing is that their products were designed to have live teachers, and it was up to schools to provide them. In an interview, Edgenuity's vice president for instructional design and learning science, Deborah Rayow, said that some school districts were having better success with their remote learning platform than others.
"The schools that are using Edgenuity with more teacher involvement, that have provided more training for their teachers, are likely finding more success," Rayow said to NBC News. But that hasn't stopped the untold numbers of complaints and terrible reviews that have followed the learning platform. Parents across the nation have expressed their frustration with the product, a frustration that Edgenuity CEO Sari Factor can empathize with.
"We know that there is a real difference between the implementation of online learning programs as a stop-gap solution — where many districts had no alternative — and the true promise of digital learning, where in the hands of teachers, personalized learning driven by continuous assessment will lead to great success for students," Factor said." That is all fine and dandy unless you are the one using the learning platform.
Just listen to Nicole Etolen, who offered her frank assessment of Edgenuity in her op-ed piece over at prettyopinionated.com. In it, she begged her son's school not to use the remote learning platform. In fact, her first sentence pretty much sums up what many feel about the platform – "Edgenuity is by far the worst online learning platform I've ever encountered."
Etolen then goes into brutal detail as to why she feels the way she feels. Etolen claims to have prior experience with the Edgenuity platform. Her son used it previously and she was wholly unimpressed. When her son had to go back to cyberlearning, the school district said they were still using Edgenuity, but not to fret because now, the platform is different. It wasn't.
Etolen went on to give numerous examples of what makes the platform poor, at best. What was glaring, according to Etolen, was the fact that much of the material presented was outdated. She pointed out that her son got a question wrong because he didn't choose "Symbian" as the answer to what the most common smartphone OS is. Symbian, as she noted, was discontinued in 2014.
She said the remote learning platform constantly referred to Windows 7. She said it mentions Firewire. She says "Firewire" is the only correct answer for "Which of the following ports offers a fast connection that could be used to download and watch your favorite TV shows?" Ethernet, says Etolen, is the wrong answer. Those were just a few examples she provided.
As far as her son's experience was concerned, she went into full detail on how he wrote 5 paragraphs on a question posed, but because he didn't include one specific keyword, he got a zero on the assignment. Her son started to then experiment. Instead of writing out fully formed sentences, he began to write nonsensical responses but just stuffed those with all the keywords. He ended up getting a 100% next time around.
Article continues below headlines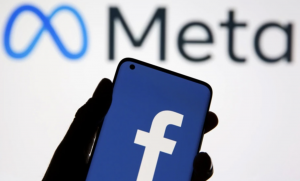 ---
Edgenuity now finds itself renamed to Imagine Edgenuity. It's a name change that Weld North Education decided to use when they rebranded their company products and solutions to bring them all under one single brand, Imagine Learning. On top of Edgenuity, they also have LearnZillion, StudySync, and Twig Education under the Imagine Learning umbrella.
Regardless of the issues that continue to come with the newly rebranded Imagine Edgenuity, schools continue to employ it. Whether by choice or by need, the company continues to rake it in while students suffer. During the first full year of the COVID pandemic, Edgenuity added over 500 school districts to its client tally and signed contracts estimated at over $145 million. This amount was nearly double what it made the year prior to the pandemic.
So, whose fault is it that students suffer? Was it the simplest option to bring in such a poor remote learning platform? Whatever the answer might be, stay aware as the possibility of another round of school closures loom. You may want to search for other options if Imagine Edgenuity is your school district's remote learning choice.