Why has a school in North Carolina been teaching Critical Race Theory to disabled preschoolers? More on that in a minute, but for now at least, they've been stopped. They've been stopped by a group of determined parents.
To backtrack just a bit, North Carolina Superintendent Catherine Truitt presented a contract to the State School Board on January 5, 2022, for them to approve a $7 million federal grant called the Preschool Handicapped Grant that would be used for "Equity and Cultural Responsiveness in the Early Childhood Classroom." We are talking 3–5-year old's here. Disabled.
"Preying on disabled 3-year-old children – getting them to participate in a political movement, and to hate themselves based on skin color in the process, shows our public schools to be more morally corrupt than all others," Sloan Rachmuth, president of Education First Alliance, said in a press release via the Daily Wire. "With this vote, North Carolina's schools became the most radically divisive system in America."
Questions came in a flurry. From parents to educators to even a congressman. Just how could this be possible?
Truitt did her best to try to quell the uprising. She responded in kind to the uproar, stating in an email that she felt there was much ado about nothing. No one was teaching CRT to preschoolers. So, who was right? Part of her email response can be seen below.
To go back even further, before the contract was presented, pre-school teachers were given the opportunity to attend "Equity and Cultural Responsiveness in the Early Childhood Classroom" training. What they taught, which was presented by the North Carolina Department of Public Instruction, to these pre-school teachers just might be classified as teaching Critical Race Theory, with a different name slapped on it.
One slide, which we obtained from the Education First Alliance YouTube channel, spoke about Whiteness and how it "affects everything."
Another slide presented for "learning" purposes speaks to building racial identities. They propose to teach children to "question norms based in whiteness." One of the "supportive strategies" is when asking "a question of a group, considering having the child of color answer first."
A last slide presented to the pre-school teachers involved in this learning session covered the "general supervision of children." Under this, teachers were to consider: "Understanding that "control" is based in white norms and is associated with white supremacist thought; it is appropriate to focus on social-emotional teaching and learning." Remember, this is all directed at 3-5-year-olds with special needs.
The entire Education First Alliance video can be seen here. They offer a great response to the teaching of CRT in schools. They also break down in detail the emails, responses, and slides presented at the Equity and Cultural Responsiveness in the Early Childhood Classroom training.
It took Truitt a week, but she finally backtracked big time to the pressure from parents taking their swing at her as well as the many others who pointed out that teaching CRT in pre-school will not be tolerated. Her response came over Twitter, stating:
Article continues below headlines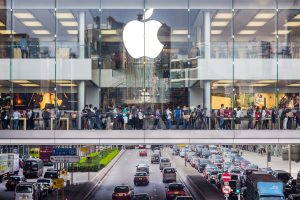 ---
"I have not and will not sign it [the contract]. Instead, I will create a new contract proposal that has strict guardrails and new accountability measures to ensure the true needs of our youngest and most vulnerable learners are met. As long as I am Superintendent, our pre-K classrooms will remain places of play and learning."
This is not the first (and probably not the last) time teaching CRT in schools has been under fire. More and more public schools have been adopting some form of CRT, much to the chagrin of many parents out there. Some call it necessary, while others believe it has no place in school.
Just recently, parents in the state of Virginia's Albemarle County decided to not only sue the county's school board but also district leadership, claiming the school board has been teaching CRT to their children. Parents claim their children are being indoctrinated. The lawsuit is ongoing.
Also in Virginia, newly inaugurated Governor Glenn Youngkin is going on the offense against perceived CRT teaching in public schools. Only hours after Youngkin was sworn in, he pulled out his pen and went to work. That day he signed 9 executive orders and 2 executive directives with one of those executive orders being the first one signed. This was a ban on teaching CRT in public schools.
There is no denying that certain subjects need to be covered in school. Even the most controversial ones deserve their day in class. But teaching CRT to preschoolers with special needs?