This is not the first time in 2021 that the Chicago Teachers Union (CTU) has voiced safety concerns surrounding the COVID pandemic. The first time came back in January and now, through a union member short survey, they've begun setting the stage for another school shutdown. 91% of Chicago Teachers Union members have voted to shut down schools and relegate students to virtual learning, once again.
With COVID cases on the rise in the Windy City, helped by the new Omicron variant, the CTU is questioning whether its members would support a "district-wide pause and temporary shift to remote learning." This question was brought forth in a survey titled "Possible Actions for Safety January 2022" and members were asked to fill out the survey and be prepared to discuss it during the all-member meeting they had yesterday.
The survey began by explaining to members the main concern, "Cases of the new omicron variant are spiking in Chicago and around the country. It is imperative that we return from our winter break with a plan to ensure school communities' and our own safety," the survey said. "Please answer the following very short survey to help guide the CTU's response to CPS's inadequate pandemic response."
Then the online survey said, in part, "If COVID continues to dangerously accelerate or should staffing levels in our schools drop to unsafe levels, would you support a… District-wide pause and temporary shift to remote learning." The CTU then asked its members to check "yes" or "no."
This survey comes at a time when Chicago Public Schools are shut down for winter break and don't return until January 3, 2022. According to Corey A. DeAngelis, the National Director of Research at the American Federation for Children, the union voted heavily for a school shut down and return to remote learning.
On DeAngelis' Twitter page he wrote, "BREAKING: 91% of Chicago Teachers Union members who responded to their internal poll tonight said they would participate in a "remote-work action" after winter break."
He then backed up his breaking news with photos showing the question and the final vote of 91% in favor and 9% who were not. They can be seen here.
The fallout over teachers voting to shut down schools again was fast, furious, and at times vicious, with most comments directed to the negative surrounding the Chicago Teachers Union.
Those were just a few of the many despondent remarks lobbed toward the CTU. Not everyone, however, was against the CTU vote.
It seems that the CTU's push towards no longer teaching kids in person struck a nerve with another teacher's union, this one in the state's capital. The move towards teachers forcing school shutdowns has begun to spread.
DeAngelis was again the bearer of bad news, tweeting out: "NEW: A caucus of the Washington Teachers Union started a petition calling for D.C. public schools to "switch to virtual instruction" again."
Article continues below headlines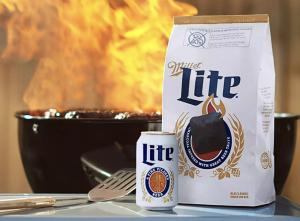 ---
According to a DC Public School Petition, they announced that they should follow the lead of PG County (Chicago) and move back to virtual instruction for what they feel should be a quick Omicron wave. The petition then said that in order for teachers to survive during a school shut down and then be able to return to work safely, certain conditions need to be met.
The conditions requested included the DCPS requiring negative test results from students and teachers; public, clear, and transparent metrics as to when their schools will provide virtual instruction; and they would like their paid COVID leave restored. Many of their demands can be seen here.
As mentioned, this is not the first time this year that the Chicago Teachers Union battled city leaders on school shutdowns and trying to get teachers, students, and staff back to work in schools. Back in January, Chicago Mayor Lori Lightfoot told the CTU that "enough was enough" and that they needed to reopen schools immediately as thousands of students were suffering from "failing grades, depression, and isolation."
The battle has been at many times contentious and while cooler heads finally prevailed and teachers returned to teaching, it wasn't without more damage being done to the ones who were the most innocent – the children.
Unfortunately, it appears that the CTU and the city of Chicago may be headed back down that same school shut down road once again. How this all shakes out is anyone's guess, but the union appears to have dug in their heels. Sadly, it'll be the children once again paying the price.