As COVID-19 mutates and starts appearing in less lethal forms like the Omicron variant, America seems to be taking steps backward in our effort to fight the ongoing pandemic. With vaccine mandates and boosters becoming a normal way of life for more than 60% of the population, so is a return to a stricter face mask policy. One area that has seen a ramp-up of masking, once again, is our nation's schools. This time though, one school district is looking at its school masking policy a little differently from the others.
Out in West Virginia, the Mason County Board of Education recently updated its face mask policy for students. This new policy, which they announced will go into effect on January 18, 2022, will be on a school-by-school basis and will be determined by the total number of positive COVID cases and resultant quarantines in each individual school. This means that one school will not dictate how the other responds.
What the board members decided on unanimously by a 5-0 vote is that if the total number of positive COVID cases between students and faculty combined is less than 1%, then school masking will be optional for all the following week.
Conversely, if that total number is higher than 1%, masks will be required throughout the entire following week. To determine this, the individual schools will have to count up the positive cases on the preceding Friday.
The school board decided to give each school two weeks following the holiday break to start working out the new school masking policy. Presently, schools within the Mason County district require students to be masked up while they are indoors. They also are required to be masked when they are on busses. The new policy does not change the school bus masking requirements.
Included in the new school masking policy is a COVID exposure rule. The board announced that anyone who becomes exposed to COVID must quarantine for a required amount of time or they are to wear a mask in school for 10 days, regardless of what the rest of the school is doing.
Mason County Board of Education's new school masking policy doesn't quite adhere to what the CDC is recommending, though it is in CDC's ballpark. Per the CDC website, they recommend "universal indoor masking for all teachers, staff, students, and visitors to K-12 schools, regardless of vaccination status."
Across the United States, the question remains, even with the surge in COVID cases and the appearance of the new Omicron variant – should schools require masks? Many school districts that didn't require masks are now reverting to mask optional policies while others have gone back to a universal mask mandate. Opponents of the universal mask mandate say the decision should be left up to the parents.
Presently, there are four states that do not have a schooling mask mandate at all. These include Florida, Utah, Oklahoma, and Montana. There are also six other states that initially banned masks but then had this decision blocked by the courts. In some cases the courts have reverted and the ban on mandates is back on, but whether mask mandates are allowed (individuals are always allowed to choose to mask for themselves in they want) varies depending on court status in Arizona, Arkansas, Iowa, South Carolina, Tennessee, and Texas.
There are plenty of experts on both sides of the masking issue. As a result, in 14 states lawsuits have already been filed, both for and against the mask mandates.
The Mason County Board of Education's approach to school masking is unique. Whether it solves their possible COVID issues will be determined once their new policies are up and implemented. At last count earlier in the week, the county had 14 active COVID cases to go along with 27 people in quarantine. Let's hope their new strategy will make a positive difference.
Article continues below headlines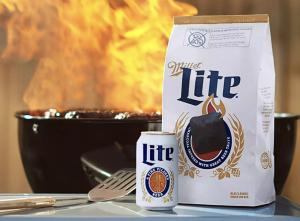 ---