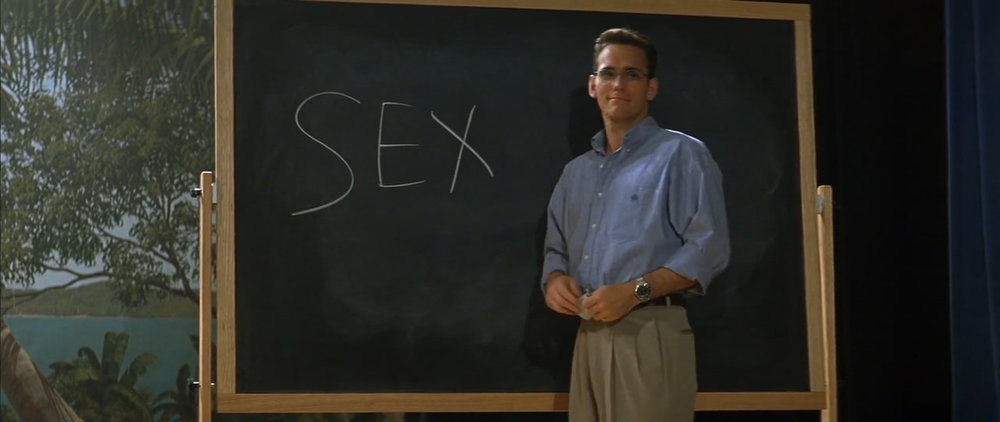 A Klein Collins High School teacher is charged with distributing inappropriate material and has been fired for broadcasting pornography to students during a social studies quiz. The incident, which took place last week, occurred in Kevin Welchel's classroom where a smartboard popped up with the graphic content. It was connected to his school-issued laptop, and he was unable to close it before students were exposed to the content. 
The teacher charged, has been accused of watching the pornographic video while his students took their quiz. Whether the video was intended to be displayed to students or not has yet to be disclosed, but the school removed him immediately. Professionalism in the classroom is more important now than ever, especially being that Welchel's exposing students to graphic sexual material is becoming increasingly common.
From kindergarten up, schools are trying to teach gender identity and sexual education with a modern spin. Children have been allegedly encouraged to have sex changes and join clubs that promote exploring sexuality for students as young as 4 years old. Last year alone, parents had to face the unprecedented challenges of fighting against pornographic materials being allowed into public schools — in the name of diversity and inclusion for the sake of advancing "equity" for the LGBTQIA+ community. The teacher charged with this lewd behavior does nothing to support the naysayer's cries.
Even school field trips are now subject to this liberal approach to education and exposing children to sexual themes. A Florida school board member took elementary school students to a gay bar that served sexual themed menu items like "Ivana Hooker," "Naked Sweaty Lovin," and "Beet Your Brains Out." Then there was the Texas school that forced students to take part in a Pride Parade and told young students from preschool through second grade not to tell their parents. These incidents contribute to a growing trend related to the teacher who was charged as it comes at a time when the push for more sexual education at younger ages has become so commonplace that Florida Governor Ron DeSantis felt the need to outlaw teaching sexual education to children before the 4th grade in an attempt to prevent grooming and child molestation. 
The evidence of grooming is apparent everywhere. Even on the Twitter post about this recent case of pornography entering classrooms, the comments are full of individuals excusing this incident because it was an accident. Apparently, pornography has become so widely accepted that many see it as a minor infraction when a teacher (who is watching porn at work) accidentally displays it to minors. Yet this is not the first time that this has happened. In 2019 a substitute teacher in Michigan accidentally played porn during a middle school history lesson. In 2017 a Utah history teacher and baseball coach faced charges for supposedly showing porn to high school students, and as far back as 2015 a teacher in Texas was caught sending pornographic text messages to male students. Whether by accident or not, students were exposed to graphic sexual content, and the law sides with parents who wanted the teacher to be charged.  
Sexual abuse by teachers is not rare. Sexual assault by female teachers is becoming an increasingly disturbing issue as well. As pornography becomes more and more widely distributed and socially acceptable, it is also increasingly difficult to protect children from being exposed to it. From movements calling to teach porn literacy in the classroom to teachers who carelessly view pornography in schools while their students are taking a quiz, these incidents are connected. Children are being desensitized to sex before they reach sexual maturity, and many teachers and lawmakers not only support but actively encourage this. Kevin Welechel, is now a disgraced teacher charged with a serious crime. He is not the first, nor is he likely to be the last, and that is a serious cause for concern.