A new survey found that most educators don't plan on wearing school masks this year, for a variety of reasons.
Schools are back in session and acclimating to another year of learning through a pandemic. Most public schools, however, have returned to normal. Now that the CDC has relaxed COVID guidelines, school masks are optional in most places. Even the majority of educators are heading into the new school year ditching the facial coverings.
This new finding comes from a poll from the EdWeek Research Center. A survey was given to more than 1,000 teachers, principals, and district administrators all over the country, gauging whether or not they planned to wear school masks this year. Roughly half of everyone surveyed said they would not wear them at all, and another 36% said they would only mask up in certain circumstances. On the contrary, only 12% of the respondents stated that they planned to wear masks on a regular basis, even when it isn't required.
There were a plethora of reasons given as to why the majority of educators didn't plan on wearing school masks this fall. Some noted that they were simply "over it." Many teachers across the nation were required to keep their masks on throughout the entire school day during most, if not all, of the 2021-2022 school year. Some educators noted how uncomfortable and annoying it could be to run a classroom with them on.
Stifled voices in school masks meant that many teachers had to speak much louder to make sure everyone in the classroom could hear lessons clearly. Some teachers complained of this causing sore, strained throats. Other educators asserted that masks kept them from connecting to some students on a needed personal level since they were unable to show certain facial cues such as smiles.
On top of all that, English language educators noted a major problem with school mask mandates that held back students from learning reading and speech. Children tend to learn to read from mouth cues modeling correct tongue placement, and how to sound out certain letters and words. This led to confusion, and setbacks for a large number of students if they couldn't see their teacher's entire face.
Lastly, vaccination likely had a major play in why educators are now more likely to ditch the school masks. One teachers' union poll suggests that up to 90% of teachers across the U.S. are vaccinated. Teachers who are fully vaccinated, and at less risk of having severe symptoms from COVID-19 are more likely to feel safer without the masks on.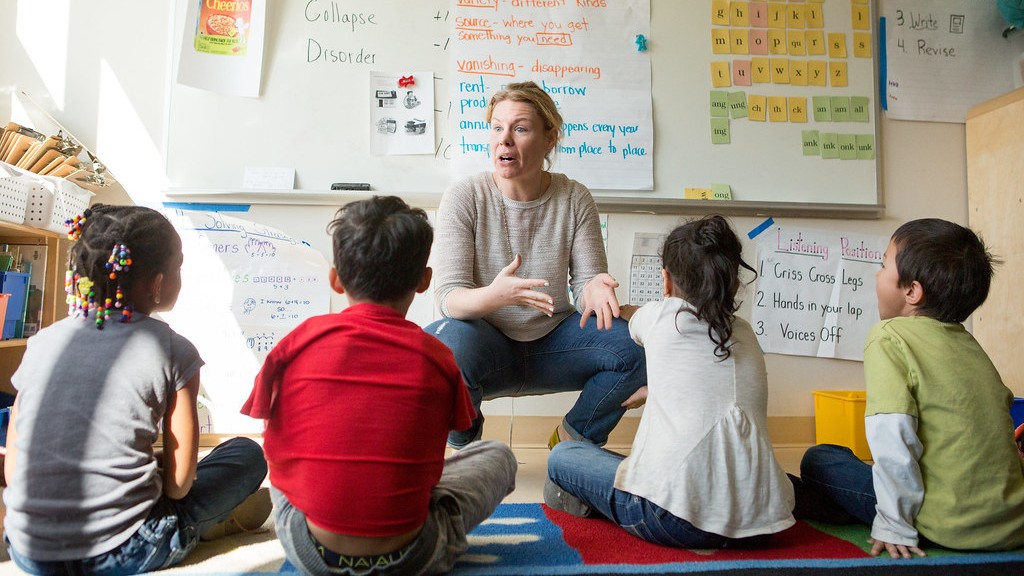 Despite the popularity, 15% of teachers and 8% of school and district leaders said that they would continue to wear school masks daily. One of the leading factors of this was because of health risks. Some teachers noted that they were either pregnant or immunocompromised. Others said it was because of someone in their direct family they needed to protect from the virus.
Some teachers even said that they were masking simply to help students who still wish to wear school masks feel comfortable. As the majority of the population opts out of wearing the face coverings, many fear pushback or bullying in school towards individuals who still wear them. One surveyed teacher said her reason to remain masked was to show these students that "they're not alone."
The pleasant part of the start of this new school year is that the majority of these educators across the country all have the choice of whether or not to wear school masks. Despite the fact that many counties across the nation are currently reporting high transmission levels, few school districts are starting the school year with mask mandates. Whether or not the entirety of this school year keeps educators feeling this way, or better yet allows them to make the decision on their own, remains up in the air.