These days, parents have a whole new set of worries compared to even a generation before. While it used to be that we simply fretted about some Halloween candy being checked first, the stakes have changed in this modern world. Devices, messaging apps, and social media platforms are all marketing to younger and younger users. And this means parents are in a landscape in which they need to worry about what is happening to their kids in the physical world, and the online world as well. It's a lot to navigate and wondering what your child is doing online using their phone or tablet can be a tricky spot for parents. We want to trust our kids, but can we trust everyone else? In the grand scheme of things, this is a bit of a wild frontier, something uMobix is trying to solve.
This company has stepped in to help address the issue and give parents peace of mind around what is happening to their kids online. uMobix provides the ability to track a whole variety of online activity for your children in order to give a birds-eye view of what they are up to as well as any dangers that might be present for them in the online world. The app is quickly gaining in popularity. Here we will look at some of the features of the uMobix app, how it works, what it does, and whether it's right for your family.
WHAT IS UMOBIX?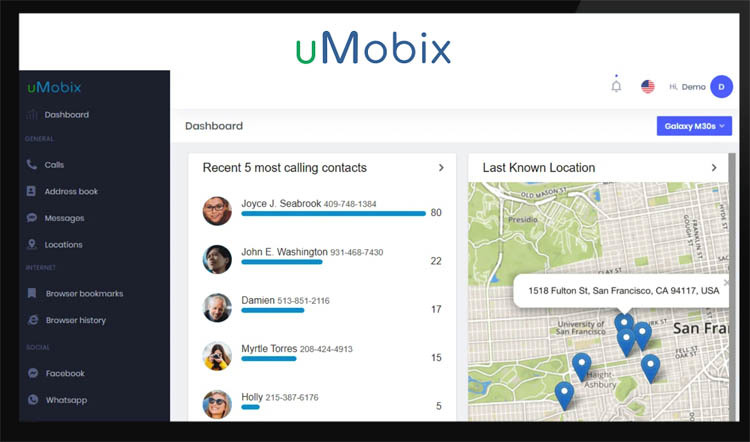 Handing your child a smartphone or a tablet and telling them to head out into the breach can be a scary proposition. Once they leave the house, or even while they are still inside, a whole new world is now open to them at their fingertips in a way that simply wasn't possible the generation before. That means understanding a whole new set of rules around this landscape and developing a better grasp of just what is happening when a child gets on a phone or a tablet.
uMobix is one of the players in this industry, trying to give parents a moderate amount of control and oversight with their child's device use. They've developed a tracking app that is incredibly easy to use and works to monitor a whole host of online activities. As we'll discuss, one of the critical components making uMobix one of the most popular movers on the market for tracking devices is just how simple it is to install and then put into action.
And you'll see that uMobix is a completely comprehensive way to track online use. They've covered every corner of the online space when it comes to location, social media, keylogging, contacts, video conferencing, photos, videos, and much more. There's even more to this app, but rest assured they have all the baselines covered. Once installed on devices, monitoring becomes a cinch for parents and there are a number of ways to begin implementing it to put minds at ease.
GETTING STARTED
The uMobix parental control app wants to get things started with as much simplicity as possible. Right out of the gate, it's available on Android and iOS devices, covering most of the products out there. You will need to choose a subscription plan for uMobix to get started. While some other parent trackers do offer a free trial, that isn't the case with uMobix who will want you to choose a pricing tier when getting onboarded with the software and app.
There are three different pricing options for uMobix, all related to their Full-Pack of services. To try for one month is going to cost you the most per month, ramping up to $49.99 in order to access all of their features (which we'll get to shortly). Committing to a longer period reduces the monthly costs significantly. A 3-Month subscription will run you $27.99/ month ($84 total), and a 12-Month commitment will get that price down to $11.66/ month ($140 total). So there will be a cost upfront to even try the service. We'll go through some of the specs, features, positives and negatives of uMobix in order to determine whether this is the right choice for you and your family.
USE UMOBIX ON IPHONE OR ANDROID?
We aren't going to go through all of the technical specs of having to install the uMobix app on different devices, but rest assured that the onboarding process will walk you through the ins and outs. One thing that is interesting is that depending on Android or iOS will change some of the access you need to the target device. For Android, you will need to have the device handy in order to go through some of the permissions needed to grant uMobix access to all of the device features.
That's not the case with iOS where you will likely only need the iCloud credentials. In this way, the latter is a bit easier to get rolling on because you won't need to take the device in order to get started. The issue with Apple devices lies in the two-factor authentication process that allows access to the device. This will create some hurdles for sure. And this does come up a bit later in access to different iPhone features because Apple's privacy initiatives are much more stringent than Android. Not everything will be accessible in the same way.
WHAT'S NEXT?
Once uMobix is set up on the target device and downloaded on the parent device, it's time to start exploring all of the different features the app has to offer. Again, parents will find that nearly everything involved with their child's device or devices is found on uMobix. Sure, there are always new apps and features coming along that will make this kind of thing difficult, these are kids after all, but all of the basics and more are covered here.
We can start looking at some of the more popular features, but know that there are many more than listed here. And with many of these, the same concepts apply across the board. This ease of use is just one of the reasons the app is gaining in popularity among parents.
Article continues below headlines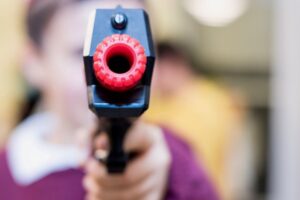 ---
UMOBIX PHONE CALLS AND TEXT MESSAGES
One can see even in the uMobix Demo, that within the app's dashboard, the layout is easy and ordered chronologically in order to scroll down to every possible spot on a phone to see activity. Calls and Messaging are among the first two (Contacts is also thrown in there) and are the perfect way to start looking at how this works.
It's pretty simple. Within the uMobix portal parents can see all of the incoming and outgoing calls, via a log, showing the time each took. While there is no transcript of what was said, this is a place to see who a child might be talking with during the day. Of course, we know that kids now have all kinds of avenues for this, this isn't the 90s or 80s with our household phone and just needing to pick up the other phone in the house. Most messaging apps have these features now. But calls and messages still are used and can be monitored.
Messaging works the same way with a log of sender, recipient and will have a transcript of the message as well. If the contact is in the phone, that will be listed as well.
MONITORING MESSAGING APPS WITH UMOBIX
As we said, messaging isn't just done through standard texts these days. And if anything those are going the way of the corded phone dinosaur. Now, there are a whole host of other options when it comes to sending and receiving messages, making the landscape significantly more difficult to navigate. And frankly, it's harder for kids as well. With so many options out there and limited ways to sometimes vet the messenger, there's a reason kids have fallen prey to different scams or others out there looking to make contact for ill intentions.
And when getting used to new platforms, kids can have an especially tricky time deciphering what is real and what isn't. Heck, adults have many of the same issues. It's still developing and emerging technology even though we've had it for years. And there are those out there looking to exploit the unknown for a variety of different (often not good) reasons.
uMobix's dashboard will have access to nearly every messaging device if all are installed properly. Again, with iPhone, this is a bit trickier based on some of their back-end tech specs related to privacy. But you'll see messaging apps like WhatsApp, Snapchat, Facebook Messenger, Telegram, WeChat, Hangouts, and more. Monitoring them looks much the same as what we saw with simple text messages in that it's laid out in a way that's easy to read, track, catalog, and sort through.
UMOBIX PHOTOS AND VIDEOS
Not just confined to messaging apps and social media tracking, uMobix is also connected to the device in a way that allows for monitoring photos and videos as well. Again, this is all pretty simple once installed, and unlike some of the permissions around social media and messaging, this section has significantly more access and can be viewed in a simple way.
The portal will roll through the photo and video gallery on a phone to show what's been taken and stored there. In the dashboard, there is also a thumbnail preview of the photo or video which allows for quick scrolling.
LOCATION TRACKING
For parents, this can often be the most important aspect of any tracking device for monitoring children's activities. Knowing where your child is often well above all other concerns in this day and age. uMobix has this piece covered. The built-in GPS tracker will have parents able to see where their children are in real-time and also a history of some of those movements as well. The list view has it so that latitude and longitude are displayed, but who uses that these days anyway? We aren't sailing the seven seas looking for new worlds. Not to worry though, they also have a pop-out map.
The location tracker will label the destination if it's a place of interest like a store, public venue, or attraction. Otherwise, there is a map view as well that opens into Google Maps to show the place and time. This will simplify the process especially if it is just a neighborhood, park, or friend's house. And with real-time updates, the GPS tracker can be refreshed to see a path over a period of time.
UMOBIX KEYLOGGER
One final piece of the puzzle for this tracking app is a Keylogger feature that helps to take a comprehensive view of all messaging back and forth in one place. The keylogger will time stamp messages (incoming and outgoing) across all platforms in order to see these in a more unified fashion.
ADDITIONAL FEATURES
Again, these are only a few of the things that a parent can do with uMobix. The company has thought of much more along these lines in an effort to fully monitor children's device habits, especially when online. A few other interesting ones available in the Full-pack subscription are browser history, apps that were recently installed, calls and messages that may have been deleted along the way, contacts that we renamed, dating app profiles, a live audio stream of what is happening around the device, and the ability to restrict or limit apps and websites. It's basically all here.
And finally, in the worst-case scenario, there is a feature on uMobix that allows the parent to take over the target device if necessary restricting access to everything until a situation can be sorted out. Again, for these purposes, this is a comprehensive app that allows for such a range of functions that parents might want to explore the pieces of the online puzzle with their children.
SHOULD YOU INSTALL UMOBIX?
This is a question more on a personal level for parents and their children. The access you want to your child's phone depends on a number of different factors outside of what the app can offer. But from a comprehensive view, the technical specs on uMobix do allow a near-total look at what is happening on another device.