An Ohio summer camp, Camp Akita, is allowing teens to bunk up based on there gender preference, in a move to support LGBTQ students.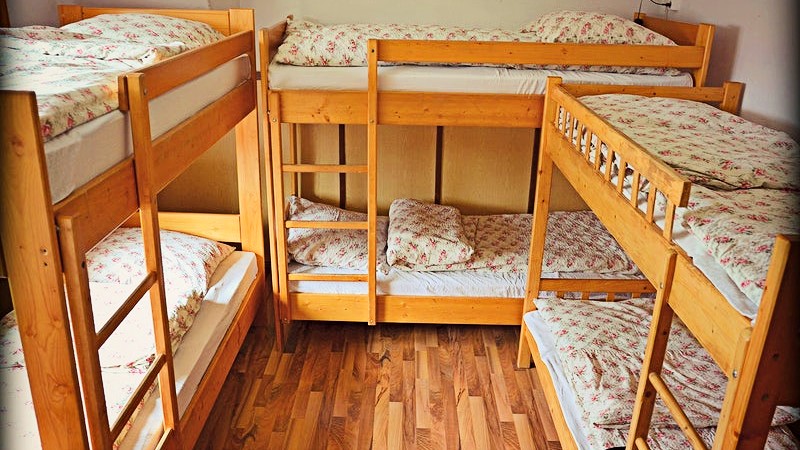 In order to be more inclusive to LGBTQ+ campers, one Ohio summer camp is allowing teenagers to bunk with others based on their gender identity. Camp Akita is dedicated to using teens' preferred pronouns, and even plans to set up an "all-gender cabin" for the 2023 summer session. Parents have been told that they will not be notified if a transgender camper is sharing a cabin with their child, and so many are questioning whether this will present new challenges for all involved.
Camp Akita proudly displays their Gender Diversity And Inclusion policy on its website. This states that the camp has welcomed LGBTQ+ campers and staff for years. The cabins are still to be referred to as the "girl's side" and "boy's side," but children can now choose which gender they feel like being in order to bunk wherever they want. How staff will prevent teens from developing romantic relationships and bunking together is not clear, but all cabins have been altered to include private changing areas similar to bathroom stalls. Bathrooms and showering areas are the same as usual, public spaces with a small stall lock, while all-gender bathrooms are available at the dining hall and the camp lodge. 
Like the campers, counselors employed by Camp Akita are placed in charge of student groups based on gender identity. So women who identify as men will be placed in charge of boys, and men who identify as women will be placed in charge of girls whether they have undergone surgery or hormone therapy or not. The camp wishes to "affirm and support campers of all identities," and this approach may be well-intentioned but the long-term effects of encouraging child transgenderism have led to an increase in gender confusion and even transition regret. 
While Camp Akita joins a nationwide movement to support the early sexualization of minors, the side effects of even just hormone therapy pose great health risks. Female to male hormone therapy has a risk of causing: high blood pressure, type 2 diabetes, baldness, weight-gain, sleep apnea, infertility, pulmonary embolism, and more. Male to female hormone therapy can cause: blood clots, type 2 diabetes, cardiovascular disease, stroke, increased risk of breast cancer, infertility, weight gain, and more. 
While many health care professionals downplay, or even ignore these serious health risks in the crusade to support LGBTQ+ ideology, children are being put at risk for long-term life-threatening physical illnesses, in addition to mental health issues. Whether Camp Akita is aware of these concerns or not, they are not being properly addressed and therefore a liability to companies which may later be sued for encouraging gender confusion and child sex changes. This is in addition to the liability that allowing biological males and females to share bathroom, shower, and bunking spaces already poses. 
Camp Akita is following a progressive path that appeases LGBTQ+ campers for now, but whether parents recognize possible long-term damage and report it is another issue entirely. For now, the 2022 season is underway, and the camp is planning to expand its gender-inclusive policies next summer. How families respond will ultimately determine whether these efforts are successful or not.