An Indiana student was shot dead at a school bus stop early in the morning, leaving a community mourning over increasing violence.
Gun violence is on the rise all across the nation. The issue has become exceedingly concerning among teenagers. In school, last year was marred as a record-breaking year for school campus gun violence. Unfortunately, the violence doesn't stop at the schools. Yesterday, an Indiana student was shot and killed early in the morning waiting for his school bus at a bus stop.
According to reports from Fox News, 16-year-old Indiana student Temario Stokes Jr, a recent transfer to the Whiteland Community High School was shot dead waiting at a bus stop for school. Other students witnessed the murder, and his mother rushed to the nearby scene after hearing gunshots. The suspect fled and remained at large for quite some time, but has since been caught and arrested by authorities.
The incident occurred early in the morning before school on Thursday, August 25th. The Indiana student was among other children waiting at a bus stop on the corner of Providence Drive and Winterwood Drive in Greenwood, Indiana. Eyewitnesses told police that the victim was approached by the alleged murderer as he opened fire on the 16-year-old while students fled the bus stop.
Fleeing the scene, authorities say that the suspect ran into a nearing corn field. He was seen wearing a dark hoodie, and it took multiple agencies, a K-9 officer, and a helicopter to aid in the manhunt. Later that evening, the Indiana victim's alleged murderer was located and arrested by local police.
Authorities identified the suspect as 18-year-old Tyrique Sevin Radford. It is believed to be a targeted, isolated incident, but nonetheless, schools in the area took precautions to keep safe. Following notification of the Indiana student shooting, all Greenwood Community schools entered lockdown. Later in the day, the status was deescalated to a lockout situation, in which the school remained closed off but meant that students could leave classrooms.
Superintendent Dr. Patrick Spray released a statement regarding the death of the Indiana student soon after. "Our thoughts and prayers go out to his family and friends and also to his classmates and teachers at Whiteland Community High School," he lamented. The community mourns the death of a young student just about a month after a similar incident of violence at a Greenwood mall. In July, a shooter opened fire inside a mall and killed three people.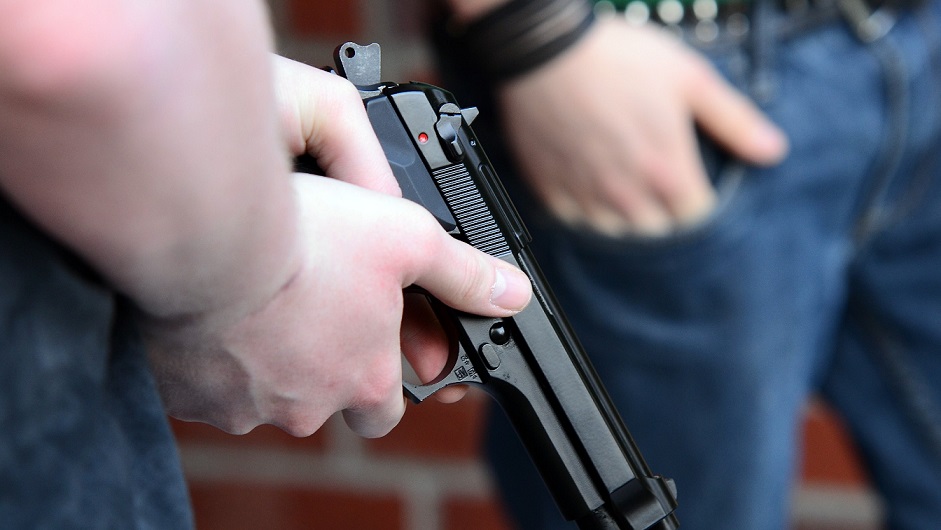 The community highlighted the mall shooting in an urge for more mental health assistance, and it will likely do the same following the tragic death of the Indiana student. It resonates with similar calls for support in schools all across the United States. Many states' education departments have passed new measures to create more mental health support for students. There are various reasons to increase these initiatives, and school violence is one of them.
Other than mental health initiatives, schools are also ramping up school safety. Some are adding security officers to patrol campuses, and increasing safety protocols like mandating clear backpacks, or metal detectors and scanners. Some areas are even allowing teachers to carry guns in the classroom.
But these efforts, unfortunately, do little to protect young children like this Indiana student when off campus. Now that a mother, a school, and an entire community is grappling with the violent death of a 16-year-old, the issue is once again the center of attention for many. Violence is perpetually rising all across the nation, and the situation will likely continue on for many school-aged children.