Children within New York City schools are missing school at alarming rates that may be worse than documented.
The numbers are alarming. Chronic absenteeism in New York City schools has risen to the point of shock but the numbers presented may not even tell the real story. The numbers may actually be even higher.
New York City schools have hit a chronic absenteeism rate of 40%. What this means is that of the 938,000 students enrolled in New York City schools, a whopping 375,000 kids are missing way too much school causing them to fall perilously behind. For many of these kids, they will never be able to make up the amount of schoolwork they have missed.
Leonie Haimson of Class Size Matters warns that the number could be much higher. "It seems shocking the number is so high, but it could be even higher because they're not always marking kids absent," he said to The New York Post. What Haimson is referring to is students in New York City schools who have been marked out because of COVID or because they have been quarantined could actually be marked as present if they have logged in online or if they even had minimal contact with their teachers.
This crisis is not only being seen in New York City schools but in schools across the nation. In New York, a student is considered to be chronically absent when they miss ten percent or more of their academic year. This would equate to at least 18 days. These absences could either be excused or unexcused. The results of missing this huge amount of classroom time are often seen in low academics, children dropping out of school, truancy, delinquency, and even substance abuse.
New York City Schools Chancellor David Banks has given his deputies the strict order to remedy the situation. A Schools spokesperson said that if they do not take any action, they will see numbers hit 40%. The spokesperson says action is being taken, though they haven't explained what that action entails.
New York City's Department of Education (DOE) has not posted any data concerning chronic absenteeism for the past two years. Prior to that and prior to the COVID pandemic, New York City schools saw their chronic absenteeism numbers reach 26% in the 2018-19 school year. The reason why the numbers could be much higher is that, according to principals, schools were told to mark any student as being present if they had COVID or were in quarantine because of contact with someone who tested positive for COVID.
"We were told they have to be marked present no matter what," one New York City school principal claimed. So, any type of contact between school officials and the student and/or parents would go down as a student being counted as present in school. The city's DOE explained that students are also marked as present if they are remote learning.
When New York City schools opened in September for in-class instruction, many families across the city kept their children home out of safety concerns. Adding to that, almost 140,000 students tested positive for COVID, keeping them home with the sickness and countless thousands stayed home as well because of COVID exposure. But some school principals are also pointing to the DOE policy they put in place during the early days of the pandemic that New York City schools can no longer use attendance as a requirement for students to move on to their next grade."They know everyone's going to get promoted," a principal said. "There's no fear of not getting promoted, so they don't have to come in if they don't want to." The numbers reflect this.
But these numbers are also a concern in another way. A leaked memo, sent to New York City school principals and attendance officials said the goal was to get the chronic absenteeism numbers down from 40% to 30% by June. Brooklyn High School superintendent's office liaison Terrence Paulin penned the memo and gave New York City schools and their districts a "target goal." What was telling, though, was Paulin saying he noticed that a number of absences in schools due to COVID "were not coded 65," which means present. He noted that one student was reported with 16 absences "but it may not be correct."
Is this a case of "fixing" New York City school records? David Bloomfield, a Brooklyn College and CUNY Grad Center education professor, says "It's clearly data manipulation…" It had one Brooklyn principal claiming, "It's cooking the books. You can do your best to make sure they come to school every day, but you can't change the past unless you change the data. I'm sure that's why they're giving that directive."
New York City schools are not the only ones seeing inflated chronic absenteeism numbers. In California, nearly half of the students in the Los Angeles Unified School District have been chronically absent so far this school year. The number is at 46% or 200,000 students. "We thought we were going to go back to normal this year and it just hasn't happened at all," said Erica Peterson, national education manager for School Innovations & Achievement. Her company works hand in hand with school districts to track and improve attendance.
Article continues below headlines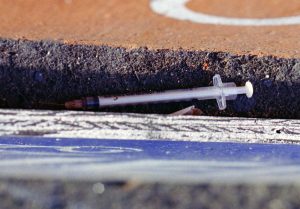 ---
So, what is the answer for New York City schools and the rest of the country? According to Peterson, "It is going to take a long time to right the ship." So maybe time is the answer. As rules ease up in cities across the country, as we learn to live with the pandemic, perhaps student attendance in public schools will begin to rise. For our children's future, let's hope that's the case.