Two teachers at the same Queens High School in NYC have been accused of sexual misconduct within the past few weeks.
There have been plenty of increased findings this past school year for public education in America. Unfortunately, few of these have been positive. One startling and appalling uptick of occurrences has been the rate at which educators have been accused of sexual assault and misconduct with students. In a recent case, a school is reeling from information depicting a school teacher caught up in a sexual relationship with a student, just to have another case with a different teacher come forth this past week inside a Queens high school in New York City.
Two teachers at the Jamaica Gateway to the Sciences high school have been accused of sexual misconduct within the last few weeks according to a report from The New York Post. On June 2nd, 31-year-old Shannon Hall was arrested for sending inappropriate sexual text messages to a student. Last week, 48-year-old music teacher Scott Biski – also from the Queens high school – was placed on leave following allegations that he had formed a sexual relationship with a former student.
The first case involving Hall was enough to leave students, parents, and staff within the Queens high school shocked and appalled. This teacher allegedly sent multiple text messages to a 16-year-old student at the school, who turned him in. At this time, it is unclear how he received her personal cell phone number, but it is known that on May 24th, he sent messages to her, some reading that he wanted to be with her.
The following day, Hall reached out via text message to the young student again. This time, the Queen's high school teacher apologized for the previous messages, saying he was drunk at the time. Later that day, he messaged her again, insinuating that he was jealous of her relationship with another male student, along with other reports of graphic texts. According to the police report, he also threatened her if she dared divulge the texts to anyone else.
In a separate instance, the Queen's high school teacher is also accused of grabbing the breast of a separate 14-year-old student this past May. Hall is now charged with forcible touching, endangering the welfare of a student, sexual abuse, and aggravated harassment. He is set to appear in court tomorrow, June 28th.
As if one teacher at the Queens High School wasn't enough, the district also is staggering from accusations against another male educator. Music teacher Scott Biski allegedly formed a sexual relationship with a former student. Much of the details surrounding this shocking allegation remain under wraps, but it isn't even the worst part of the unhinged findings.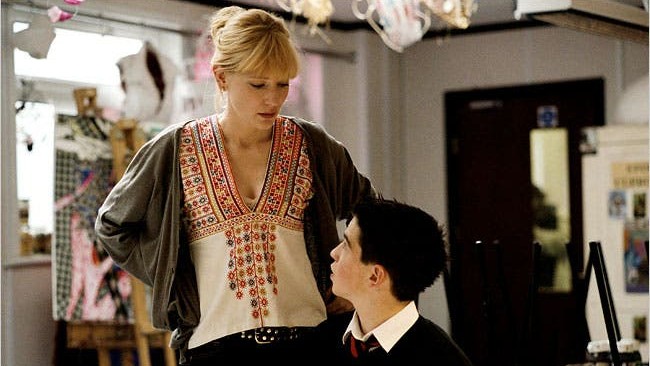 Furthermore, these allegations point to possible neglect from school officials. An anonymous staffer at the Queens high school told The New York Post that other employees had complained to the school's principal about the first accused teacher months before his arrest, alleging that the school swept the comments under the rug. Now, a third teacher has reportedly been "flagged" for making multiple students feel uncomfortable. The district department of education has opened an extensive investigation into the school.
Findings like this at the Queens High school are alarming, but in a growing matter, it's unfortunately also becoming quite the norm. 135 teachers across the nation were charged with sex crimes this year alone, and that report from a month ago is now only higher in this growing trend. This alone, is one of the major reasons more and more families are opting out of public school.