Hempfield High School in Pennsylvania is under fire for allowing inappropriate content in school. It's Gay Sexuality Alliance Club worked with a staff member to organize a school drag show. This included sexualized dancing that revealed a naked buttocks.
This school drag show invited private performers into the school. They donned revealing clothing and danced provocatively. They were allowed to display their adult routines to minors without parental consent, and videos of this display went viral on social media.
The district released a statement last Friday apologizing. It noted that, "We are appalled at what took place and in no way condone this type of activity in our schools." The teacher who helped students organize the event has been put on administrative leave, but as guests and content like this are being commonly invited into the public school system, many are wondering what a school drag show has to do with a proper education. 
Instead of teaching children core classes that will aid them in being productive adults who can read, write, do math, and understand the world around them, many school children are being exposed to identity politics in the classroom — especially regarding sexuality and gender identity. What started as a movement to accept the small minority of children who suffer from Body Dysmorphic Disorder, a well-known mental illness, has become a political challenge to normalize gender confusion and the sexualization of minors. From school drag shows to teachers allegedly coercing children to change their gender identity, parents across the nation are facing issues that have never been raised in classrooms on such a level.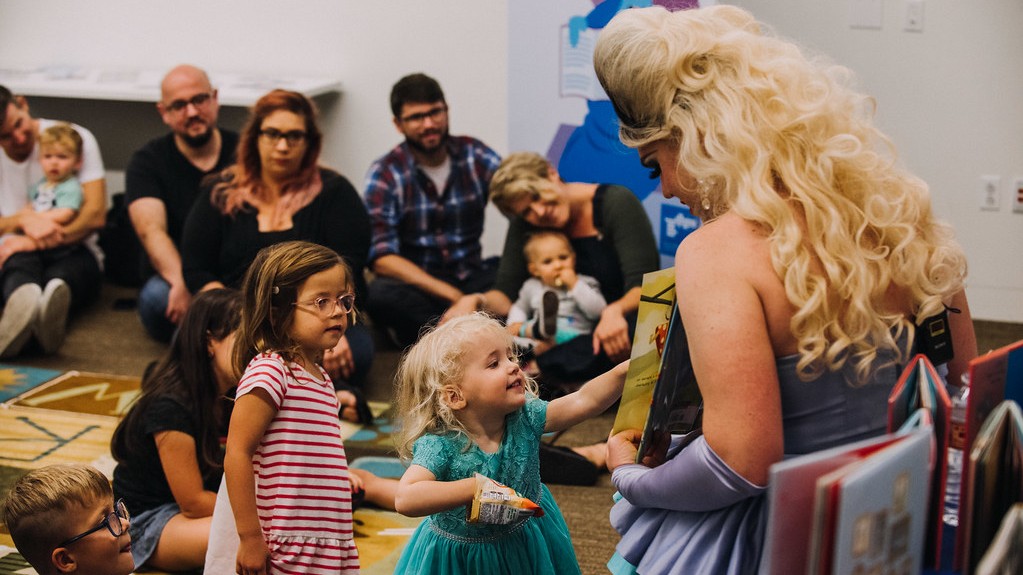 Drag Queen Story Hour used to be a taboo concept. Not all parents wished for their children to have men dressed as women read to their preschoolers. Plenty of the individuals support a person's right to dress as they please, but wished to instill a clear sense of identity in their young children before exposing them to obscure concepts like a small percentage of men wanting to dress up like women. As more and more schools and public libraries allowed this content into classrooms and other learning situations, an organization specifically called Drag Queen Story Hour was even formed to encourage it. Now school drag shows are becoming normalized across the country, contributing to increasing rates of gender confusion as students are taught conflicting information regarding biology and psychology.
Last October a Kentucky high school was investigated after teachers received lap dances from students during homecoming week. The student was a male dressed in drag. Other photos surfaced displaying inappropriate sexual content being displayed and even encouraged by staff as if they were hosting a school drag show. 
A Wisconsin parent filed a complaint about a teacher performing a school drag show routine for their annual talent show. The faculty admitted that they previewed the routine before allowing it. The teacher proudly declared himself, "the Drag teacher!" 
The Whatcom Middle School is planning to host a school drag show with support from the school district. This has become a trend. It's considered just another school assembly, but drag shows are known for being full of adult content. They were sexualized from their creation and so bringing that to children is still, for now, something that many parents oppose.
Every day public school staff and teachers are bringing more sexualized content into classrooms across the nation. The Biden Administration supports it. Hempfield High School officials apologized for their school drag show, but the students who watched it were exposed to a mature adult performance regardless of whether the school reprimanded the employee who allowed it. This has become normalized and parents are outraged.