Principals in Chicago are giving it one more try as the momentum they have seen in starting a principal union will finally come to fruition. This might be the legislative session that moves the needle for Chicago principals as a sharp rise in resignations, retirements, and numerous complaints of horrendous workloads are taking their toll. Working their way through the ongoing COVID pandemic has made campus life virtually unbearable.
House Bill 5107, a bill intended to give collective bargaining rights to Chicago principals and allow them to start a principal union, was passed in the House by a 63-35 vote. Now, it will move over to the Senate where the bill will be assigned a committee. If the bill gets passed there, it will then go to the floor for a final vote. This bill made it through the Senate's executive committee last year, but it was never called to the floor for a vote.
Illinois labor law has kept Chicago principals from creating a union because the law classifies them as managerial employees. HB 5107, if passed, would change managerial employees' definition to district employees. They would then be allowed to negotiate collective bargaining agreements.
But Chicago principals have one major opponent who continues to push back against ideas of a principal union. Chicago Public Schools (CPS), the third-largest school district in the United States, does not agree with principals, saying that because they are classified as managers, under state law they cannot unionize. Chicago Principals and Administrators Association (CPAA) sees this much differently.
"No one knows as much about running schools as principals," Troy LaRaviere, president of the CPAA and a former Chicago school administrator, said to Chalkbeat Chicago. "And yet our experience and opinions are routinely disregarded by CPS district management when it comes to making policy and offering solutions that impact the schools and students under our care." It's an understandable sentiment from the CPAA leader as principals across the country are under the gun more now than ever battling for principal unions.
CPAA hopes this bill will offer some much-needed relief for principals who could then focus more time on helping students and teachers. It would also free them up to advocate for more staff and necessary resources to make their schools successful. Most importantly, a principal union would give them a larger voice on school practices and policies. To make sure everyone understood where the Chicago principals stood and how serious they were with HB 5107, the bill includes a no-strike clause. They want to hammer home the fact that they are not seeking conflict, but collaboration.
Because they have very little voice in the matter, they have not been able to get involved in the contract dealings between CPS and Aramark, a private custodial company hired to clean the school buildings across the district. Hundreds of complaints have been issued by parents about Aramark for their lack of actually doing the jobs they are being paid for. Dirty classrooms were the main issue with floors not being mopped and garbage sitting in garbage cans. Filthy bathrooms were also seen across the district. For their part, the CPAA has continued to protest the Aramark contract, but CPS continues to renew the agreement each year as the battle for principle unions rages on.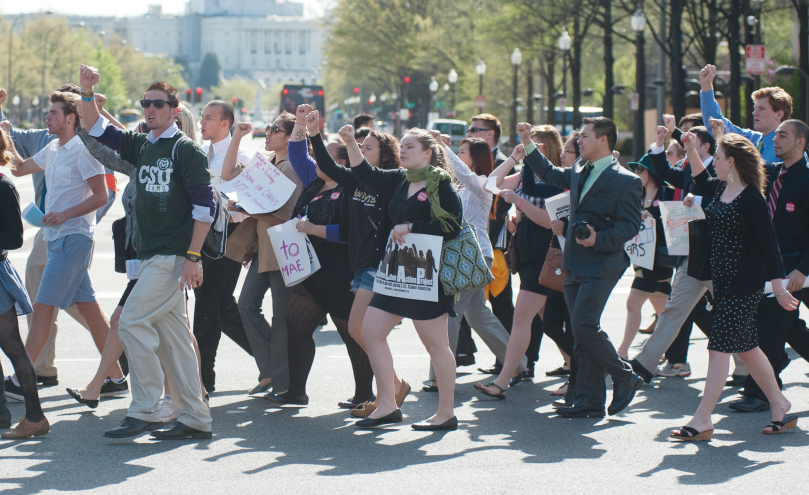 Another issue Chicago principals seeking union have had to deal with was the latest fight the powerful Chicago Teachers Union has with the city. The result of that fight was a five-day strike in which a number of school principals felt as if they were stuck in the middle of the battle. They were constantly taking calls from concerned parents while trying to find staff to fill their classrooms to attempt in-person learning while the union teachers sat out.
Chicago principals would be in rare air if HB 5107 passes and Governor J.B. Pritzker signs it. They would join three other districts – New York City, Denver, and San Diego – where principals have come together to start their union. The union bill isn't the only one in play for Chicago principals. HB 5405 is a companion bill that would offer a much more competitive salary for principals. Another companion bill, HB 4933, would see changes in the Chicago principal's eligibility policy.