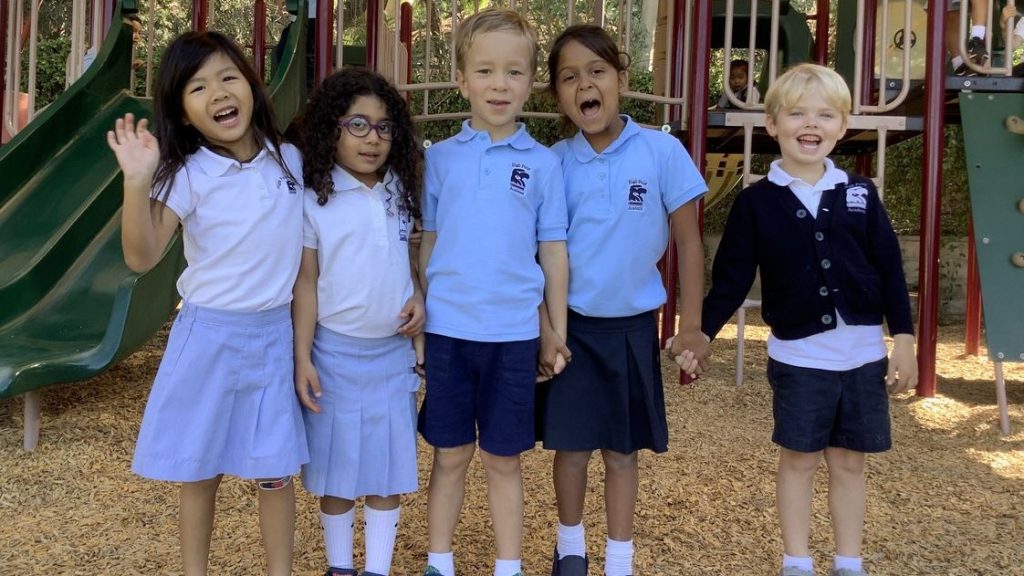 As the war on public education intensifies, school choice is becoming the goal for many parents, and now lawmakers, across the country. Unsatisfied with the public school curriculum, parents are searching for the best place to continue their children's education. One option parents are turning to is private schools. Some of these carry hefty tuition costs but they also offer students the opportunity at an education rarely seen in the public sector. So, of the roughly 34,580 private schools spread out across the nation, which ones are the best private schools?
The Difference In Private Schools
First of all, what makes a private school private and what benefits do they have over public schools? The simple answer to the first part of that question is easy – cost. The fact that families pay tuition to get into a school allows it to fall into the "private" category. These schools need the money from tuition to help with operating costs.
When comparing private schools to public schools, you will see many benefits from private ones. One major benefit seen is through classroom size. As private schools typically have smaller enrollment numbers than public schools, they can better control the number of students in each class. This allows students to get more attention from their teachers.
Another benefit seen in many private schools is how the administration deals with problem students. A private school has the ability to handle conflict resolution much better than a public school since numbers are much more advantageous in private schools. Private schools, for the most part, require uniforms, lessening possible conflict with peers and school staff. Overall, the private school atmosphere is better for student learning.
In determining the best private schools in the U.S. we went to a couple of sources. The first was Niche, a site that ranks schools, public and private by factors such as academics, diversity, sports, college preparation, teachers, and clubs and activities. We also used some data taken from University List.
Top Private High Schools
Phillips Acadamy Andover
WHAT MAKES IT ONE OF THE BEST – Phillips Academy has history and plenty of it. Located in Andover, Maryland, the school was founded in 1778. The private high school is well regarded as one of the top private schools in the nation because of its "expansive world view" along with its "legacy of academic excellence." Phillips Andover calls itself a place of innovation and great tradition. Although the campus is expansive, the small size classrooms give it a smaller, personal feel to it. The school offers over 300 class courses to go along with more than 150 class electives. Niche rates them as #1 in the nation.
TUITION COST – $48,020 per year. $61,950 with tuition and board.
The Hotchkiss School
WHAT MAKES IT ONE OF THE BEST – The beauty of Hotchkiss is its small stature. Comprising of only 623 students, the school is located in Lakeville, CT and small numbers mean more focus can be given to every student, many of who come not only from out of state but from other countries. One big benefit of Hotchkiss is the fact that most students (96% of them) live at the school. It forges strong bonds, builds on strengths, and allows for numerous viewpoints.
TUITION COST – $50,090 per year. $59,990 with tuition and board.
Choate Rosemary Hall
WHAT MAKES IT ONE OF THE BEST – Another private school located in Connecticut, this one in Wallingford, Choate Rosemary is top rated. The school size of 868 students allows for a 7 to 1 student-to-teacher ratio, allowing for students to receive a lot of important one-on-one instruction. One thing Choate can truly boast about is that 100% of students leave their school and go on to a 4-year college.
TUITION COST – $48,480 per year. $62,960 for tuition and board.
Article continues below headlines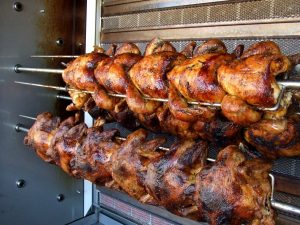 ---
The College Preparatory School
WHAT MAKES IT ONE OF THE BEST – Overall, Niche says The College Preparatory School is the 4th highest ranked private school in the U.S. In California, though, it is ranked #1. The school is located in Oakland, California and has high marks across the board with academics, diversity, clubs & activities, and, based on the school's name, college prep. The only mark that brings the school's ranking to #4 is sports. The College Preparatory School describes itself as a wonderful "home for ideas, discovery, and engagement." Teachers foster growth and exploration with a diverse group of students. They tackle the many morals issues they face and gain skills that allow them to be the positive and very productive citizens they were meant to be.
TUITION COST – $48,300 per year.
Groton School
WHAT MAKES IT ONE OF THE BEST – The Groton School is located on a beautiful campus in Groton, MA, which is situated about an hour's drive to Boston. Groton hangs its hat on the fact that they only bring in 380 students in grades 8-12. Although tuition costs at Groton, like all top-ranked private schools, can be wallet-busting, they have been able to keep costs steady with generous financial assistance. Because of this, Groton is known as one of the most socioeconomically inclusive private schools in the country.
TUITION COST – $59,140 per year.
Although the above top five schools are high schools, private schools come in all shapes and sizes. Some private schools house K-12 students, allowing for bigger campuses. Of the top private K-12 schools across the country, Niche has the following three as their top-rated.
St. Mark's School of Texas
WHAT MAKES IT ONE OF THE BEST – St. Marks, located in Dallas, Texas, is an all-boys Christian school. It only allows for 863 students, giving a student-to-teacher ratio of 9 to 1. This bodes well for students who need that extra attention. Like Choate Rosemary School above, St. Marks can also boast that 100% of its students go on to attend a 4-year college.
TUITION COST – $29,496 per year.
Trinity School
WHAT MAKES IT ONE OF THE BEST – Trinity is another top-ranked K-12 private Christian school and is located in the Big Apple, New York. It also has a smaller enrollment size, here housing only 1,001 students. This gives students a 6 to 1 ratio with teachers. Trinity can also take pride in the fact that they too have 100% of their graduating students reaching a 4-year college.
TUITION COST – $47,965 per year.
The Nueva School
WHAT MAKES IT ONE OF THE BEST – The Nueva School is another of the top-rated schools in the Golden State. Located in Hillsborough, CA, it enrolls 967 students and actually starts with pre-K kids. The smaller class sizes are a major attraction to the school as students enjoy a 6 to 1 student-teacher ratio.
TUITION COST – $53,350 per year.
Yes. Private schools are a pricey proposition. As school choice gets more playtime, lawmakers are trying to pass bills that would allow families to use their public school taxes to go with them wherever they wish to take their children. These funds, unfortunately, won't come close to covering some of these tuition costs, so looking for additional financial aid would be imperative if one of these top-rated private schools jumped onto your radar.