Taylor Cruze is charged with 19 sex crimes against minors after posting footage of students in her fifth-grade classroom to TikTok.
A Tennessee teacher facing a slew of sex crime charges is serving as a reminder to parents just how dangerous social media apps can be. Reports of bad teachers charged with sex crimes against children seem to be increasing, with at least 180 offenders making headlines in the first half of 2022. Now that former teacher Taylor Cruze is garnering national attention for her atrocious alleged behavior, many families are reminded of the need to not only preach boundaries to their children but also to have important discussions about healthy online media habits.
23-year-old Taylor Cruze was a first-year educator teaching fifth-grade last year inside the John Colemon Elementary School in Smyrna, Tennessee. According to reports from local news channel WSMV4, she is currently facing 19 sex crimes that stem from the content she posted of her students on TikTok. The videos were said to be explicit, however, their substance remains unreleased by authorities.
The indecent behavior began at an unknown point during the 2021-2022 school year. The investigation into Taylor Cruze began at the beginning of May, and the 23-year-old resigned from her position on May 22nd. Today, she is charged with five counts of exploitation of a minor under 13 by electronic means and five counts of aggravated sexual exploitation of a minor.
Foreshadowing just how abominable the TikTok footage may have been, Taylor Cruze also faces a charge for solicitation of a minor, rape of a child, and sexual battery. After learning of the charges, the school district sent out communication with families regarding the situation. James Evans, a spokesperson from the district who spoke with Newsweek, asserted that the school is cooperating with authorities in the investigation.
Taylor Cruze was arraigned on August 29th. The educator's bail was set at $100,000 and she has posted bond. A plea hearing is now set for September 29th.
Incidents like this reverberate a message of just how dangerous social media can be. Today, teenagers report nearly constantly being on their cell phones. What's more, TikTok is often the top-used social media application among youth.
Taylor Cruze used TikTok to post inappropriate footage of her young fifth graders. Earlier this year, the Chinese-originating company addressed the issue with an alarming amount of sexualized content making its way onto the popular platform. Over 102 million videos were removed within the first three months of 2022 because of "minor safety" concerns.
Because of this, there has been a push by many lawmakers nationwide to regulate online media and the content that adolescents can access. Many experts have issued concerns about the overall message sexually charged content on TikTok sends to young teens struggling with issues such as body image and eating disorders. While it is unclear if Taylor Cruze was playing into this trend or not, it is just another major issue seen by professionals with the content teens are now exposed to on a daily basis.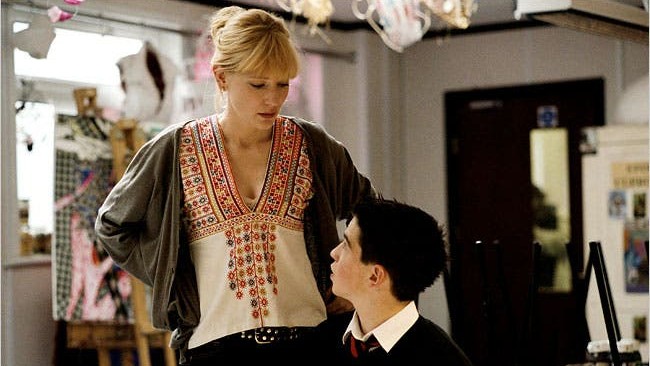 Parents are concerned that children are being sexualized at younger and younger ages. Teachers like Taylor Cruze do nothing to help those advocating for public school and their desire to negate claims of sexualizing the classroom. The full intent of her videos may remain unknown, but the plethora of charges stemming from her TikTok account depict just how dangerous social media can be.