Gender identity politics have become a major concern in education for families and students across political lines. States are suing the federal government for a new proposal requiring schools to support LGBTQ initiatives, while others are currently suing to block Florida from implementing its controversial law said to target LGBTQ+ students. Oftentimes, this battle has focused on transgender students in particular. In the most recent lawsuit case reported, a transgender child is suing a state over its public school bathroom policy.
The Associated Press reports that an 8-year-old transgender child and her family are suing the Tennesse Education Department over its law that bars her and other transgender students and staff from using school facilities that align with their gender identity. The suit claims this controversial law violates constitutional rights under the Equal Protection Clause, along with the longstanding Title IX antidiscrimination clause which protects students from discrimination based on sex. But given varying interpretations of the law, it is unclear how the court will side.
In keeping the young transgender child's identity hidden, she is referred to in the suit only as D.H. Born a biological male, court reports show that D.H. began identifying as a girl at the age of six. What's more, it appears the elementary school she attended initially agreed to accommodate her social transition, but because of state law, is now barred from doing so.
Tennessee was one of the leading states in the move to bar transgender identifying students from accessing bathrooms and participating on sports teams that didn't align with their gender at birth. The Republican state was the third state to ban the sports measure and in May 2021, Gov. Lee signed a bill into law that now prohibits the transgender child from using the girls' bathroom. Despite this, D.H.'s school district has still tried to accommodate her, but attorneys representing her claim it's far from enough.
While the transgender child is prohibited from using the girls' restroom, she does not have to use the boys' facility. Instead, the school accommodates her with access to one of the school's single-occupancy gender-neutral bathrooms. Despite this, the suit claims that the situation has created unneeded stress on the 8-year-old. She now allegedly limits her food and water intake so as to not need to use the restroom while in school. In turn, the lawsuit claims she now suffers from migraines, acid reflux, and nightmares over school.
While the attorney general's office has yet to respond in their defense against this new transgender child lawsuit brought against the Department of Education, a similar case that was dismissed after the family relocated out of the state hints at what their claims against the suit might consist of. Previously, they argued that the transgender bathroom law did now infringe on sexual discrimination clauses under Title IX because when it was written decades ago, sex was said to only be interpreted in a biological sense.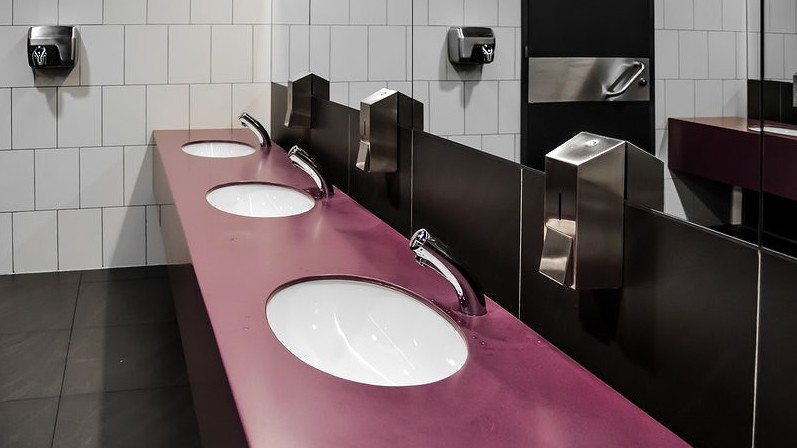 Many factors currently being considered in courts could sway decisions on how this lawsuit eventually plays out. Currently, the Biden Administration is pushing for Title IX to be amended so that it explicitly includes verbiage to include transgender students. But for now, the Tennessee transgender child will have to continue in her attempts to try to reverse the state's decision to bar her from using the bathroom with which gender she identifies.