Michigan is using COVID relief funds to expand on child care programs, while also focusing attention on family and educator needs.
School districts across America have been struggling to come up with ways to spend the government's COVID relief funds distributed through the American Resue Plan's Elementary and Secondary School Emergency Relief Fund (ESSR). And with the 2024 deadline to use it or lose it looming, districts worry they will have to forfeit those funds. But in Michigan, education leaders and lawmakers have come up with a useful way to spend that money, by investing it in child care.  Last year, the Great Lakes State's governor rolled out the state's plan to invest more into child care programs, and now they have rolled out more details on the $100 million effort of expansion, which uses a good chunk of their COVID aid. 
Chalkbeat reports that the state's Democratic Governor Gretchen Whitmer announced plans to open and expand more than 1,000 child care programs by 2024. To do this, they have set aside $100 million from the COVID relief pool. This investment will help locate new buildings to create new child care programs, and send money for infrastructure on existing daycares. It will also pay for educator training, and fund start-up grants.
The initiative detailed four parts in which the child care effort will be divided, allocating how the funds will be spent. The largest chunk, $51.1 million, will be used to renovate existing buildings, and even build new facilities.  $23 million will head to startup grants that will benefit new providers looking to start up new child care programs, giving them a head start in the lengthy process. $11.4 million will be used to recruit, train, and retain early childhood teachers. This portion includes a new $4 million apprenticeship program that will attract new educators. Lastly, $14.3 will be set aside to alleviate the process in which providers receive their child care licenses. The current and arduous process is said to be lengthy, and also hard to navigate. These funds will mitigate the process and alleviate the burden on start-up providers. 
At the heart of this multi-million dollar initiative is the hope that it will solve the early education crisis being felt in Michigan. There are currently 7,915 child care programs throughout Michigan according to information from the Early Childhood Investment Corporation. This figure is alarming to many, as it means the state is currently down 272 facilities from where it was last year, meaning thousands of families likely have to find another way to care for their children.
Gov. Whitmer understands how detrimental that could be for Michigan families with young children. She knows that this can force parents to work fewer hours each day, or possibly leave their jobs altogether if they can't find a child care alternative. Ultimately, this can also lead to more struggling families, financially.
Furthermore, the child care expenditure will alleviate families and educators as well. For low-income families that might be struggling to pay for programs, an additional 105,000 families will now qualify for child care subsidies throughout the state. Additionally, wages for child care providers will see a 20% increase. As of last year, the average provider made only $12.30 an hour.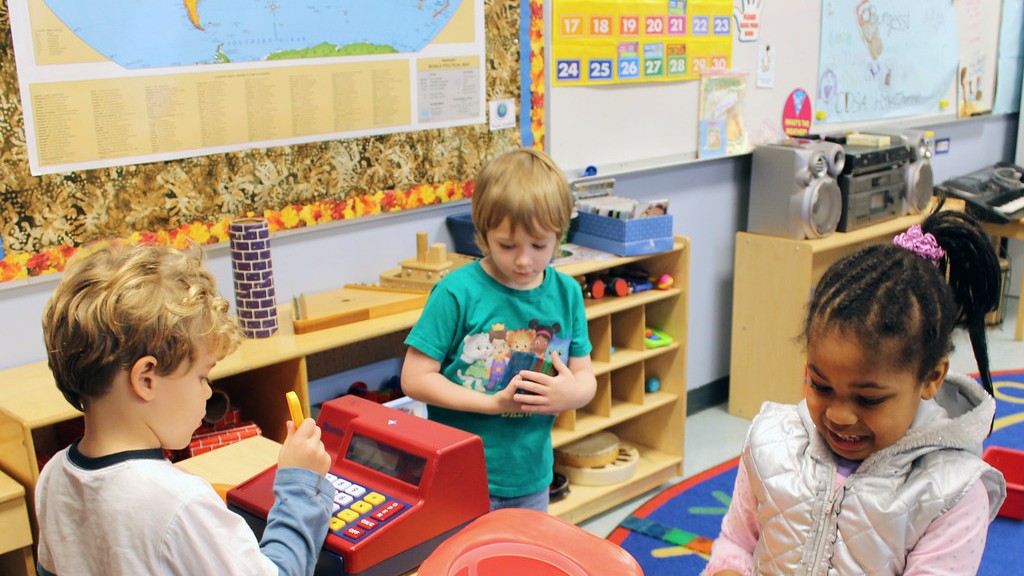 Michigan's decision to use COVID relief funds to expand on child care is likely hailed by families across the board. Finding child care is a growing issue across the country, and is only harming families struggling to make ends meet. The new initiative will relieve everyone, including parents and educators, and is something other states can look to if they are struggling to use up ESSR funds.